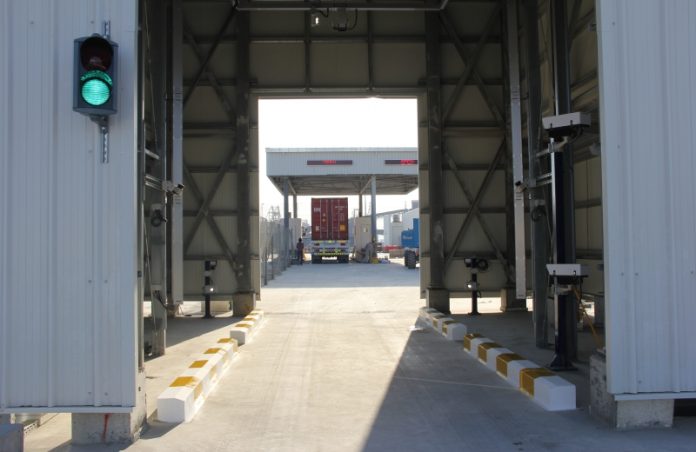 •  Hutchison Ports Sohar invests in gate automation to raise the efficiency of cargo deliveries and pickups
•  Gate automation is the latest step towards modernizing Sohar Port's container terminal
•  The new technology promises to make shipments faster, safer and more secure
•  Hutchison Ports Sohar will ensure all shipping companies and their drivers become familiar with the new system
 Following the success of the Truck Appointment System (TAS), which was launched in January 2016, Hutchison Ports Sohar is set to launch the first phase of the automated gate system this December. The new system uses smart card technology, optical character recognition (OCR) cameras and unmanned gate kiosks to allow registered drivers to simply drive through Hutchison Ports Sohar terminal gates with no documentation or delays. Drivers will no longer need to exit their vehicles while shipping and logistics companies can expect easier gate transactions with Hutchison Ports Sohar. According to Albert Pang, CEO of Hutchison Ports Sohar, gate automation, when combined with the TAS, will make pickups and deliveries from the terminal more secure and up to ten times faster. "Gate automation is the latest innovation from Hutchison Ports Sohar. We are continuously looking for new ways to optimize and modernize operations at our Sohar Port terminal. With these new technologies, we aim to benefit our stakeholders, including drivers and logistics service providers, as well as the economy of Oman. "Container terminals are always aiming for more efficient operations and higher productivity, this is why automated terminals are fast becoming the norm. Our new automated gate system will strengthen the reputation of Sohar Port's container terminal as a true world-class port," he continued. Gate automation utilizes smart technologies, which include smart cards that store driver information and are machine readable, cameras that allow the system to recognize pre-registered trucks, and gate kiosks to scan the smart cards and shipment codes. Together these technologies allow drivers to remain safely inside their vehicles for inspection, security checks, and the picking up and dropping off of shipments. Safety is important to Hutchison Ports Sohar and these modern innovations deliver a safe and efficient working environment for the logistics community in Sohar. For gate automation to achieve its promise of faster and safer shipments, all drivers and trucks must register with Hutchison Ports Sohar, and companies need to conduct transactions through a web portal. "We expect shipping and logistics companies and their drivers to comply with the requirements of the new system since this will be to their benefit," said Pang. "Hutchison Ports Sohar will of course help ease the transition to the new system by providing training to drivers at the start of the program." he said.