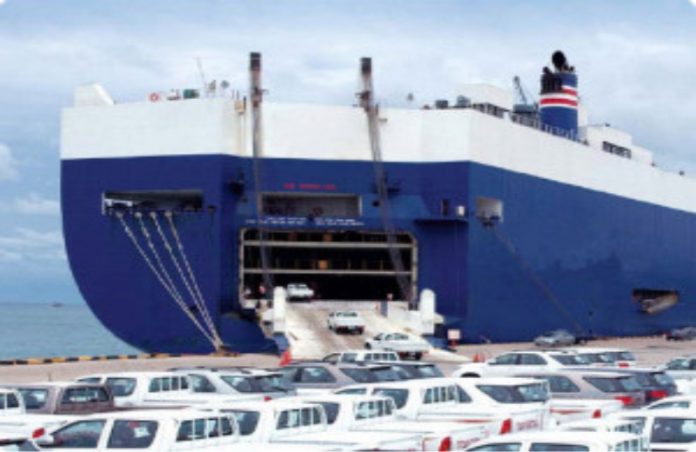 Chennai Port received rakes containing cars of Hyundai Motor India on November 27 and 28, 2018, comprising 102 and 125 vehicles, respectively. They were offloaded and taken to the new concreted Parking Yard developed at a cost of Rs 37 crore. The space, measuring 1,15,000 sq. metres, can accommodate automobiles, machinery, over-dimensional cargo and project cargo in a clean environment.
Rail has opened up a new avenue in the mode of transporting cars to the port, which used to hitherto totally come by road. This alternative mode is seen as a breakthrough and a boon to car exporting companies as it allows them to overcome the road restriction hurdle in the metropolitan area during the day. Rail mode allows cars to be brought into the port 24×7. It is expected to reduce the dependence on road to move vehicles to the port.
4,025 Hyundai cars, including the ones that arrived by rail, sailed on the vessel M.V. Glovis Sunlight on December 2, 2018.
Mr P. Raveendran, Chairman of Chennai Port, appreciated Hyundai Motor India for choosing this modal shift and therefore a cleaner, environment-friendly alternative. He was hopeful that this will significantly reduce transportation by road, leading to a decrease in congestion on the roads as well as reduced carbon emissions.