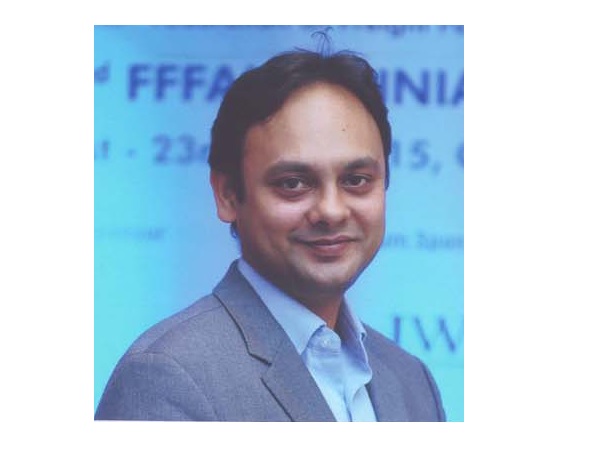 Indian Institute of Freight Forwarders (IIFF), a training arm of Federation of Freight Forwarders Associations' in India (FFFAI), Apex body of Customs Brokers and Logistics Service Providers has announced admission for Distance Learning Course in Diploma in Logistics, Shipping and Freight Forwarding for year 2018. The Institute had launched its first distance open learning course in 2016. This course is expected to pave the way for further digitization of the FIATA diploma and set a milestone in the Indian education market.
The IIFF FIATA Diploma in Logistics, Shipping and Freight Forwarding consists of a set of specialized modules and content (as attached herewith) that applies directly to the different areas of work related to customs, freight forwarding, sea, air, road, rail transport and logistics business.
IIFF has set in motion some new ways of conceptualizing the unique IIFF FIATA Diploma that will prove to be a great benefit to the candidates opting for the diploma.
According to Mr Tej Contractor, President, IIFF, the main advantage of the distance learning diploma is that it allows candidates to fit their learning around their work and home life and allows them to advance their career without leaving current job or assignments by enabling them to set their own pace of study, take their own decision as to when and where to study. Most importantly, it doesn't matter where they live – they can gain the diploma from anywhere in the world.
Mr Contractor also maintained that in order to ensure quality, IIFF has the best academic resources for teaching, evaluation, learning and self-learning material which has been specifically constructed and designed under the FIATA (International Federation of Freight Forwarders) training standards. "Thus you will find the curriculum is designed and comparable to that of any global freight forwarding institutes," he stressed. The curriculum is designed and constantly updated by the IIFF education team comprising faculty from top ranks of the industry and having several years of teaching experience.  The faculty at IIFF is always available for academic counselling, developing curriculum and assessments and for providing feedback to students on their academic progress.
"Our program combines the two forms of learning, namely Self-learning Material/Books (printed) which will be couriered immediately upon registration  and faculty interaction sessions for every module which will be conducted before the written examinations which will be held. Our learning methodology emphasizes on improving the understanding of concepts through case studies and practical examples, thereby bridging the gap between the book and the classroom.  Students can also ask questions and have peer interaction during the interaction sessions," added Mr Contractor.
The examination pattern is divided into 2 parts comprising of internal and external evaluations. Internal evaluations include 40 marks (20 + 20) of submissions per module whereas external evaluations include 60 marks of written examination per paper which will be conducted  on the date and time which will be intimated after registration.
Sufficient time for preparation and submission of assignments and entire assessment schedule details will be provided immediately upon registration of the candidate.
Learners can register for the course by applying for the Prospectus Kit for Rs. 350 + GST @ 18% or filling up the form online and submitting the application form along with the payment of course fees which includes the study material cost, examination fees and shipping cost within the said dates.  Minimum criteria will be HSC in any faculty. Course fees: INR 30,000/- + 18% GST = INR.35400/-. Additional Swiss Francs 150 + Service tax shall be payable- after the successful completion of the course for obtaining the FIATA Certificate.
Highlights of the Distance Learning course are mentioned below:
There will not be any classroom sessions
Students will have an option to attend 5 days crash course before the final exam- at Mumbai.
There will be periodic assignments which will be evaluated for internal marks
Any individual across India and across the Globe can enrol for this program
Final exam will be conducted in Mumbai and we will also have other centres where the students can appear for exams
We have launched an online software which will be efficient in conducting exams as well as student faculty interaction.
Course Structure:    
There will be a 9 month program for Distance learning; first one has  commenced from September  2017.
Admission for this course has started.
Course Material shall be distributed as soon as the admission formalities are completed.
During the session there will be internal assignments that has to be submitted.
There will be 16 Modules in the Distance Learning Course.
There will be 32 assignments (2 per module) to be completed in 4 months.
In the 9th month, there will be a 3 to 4 days' crash course which the student may or may not opt to attend.
Final Exams will be conducted at different locations including Mumbai.