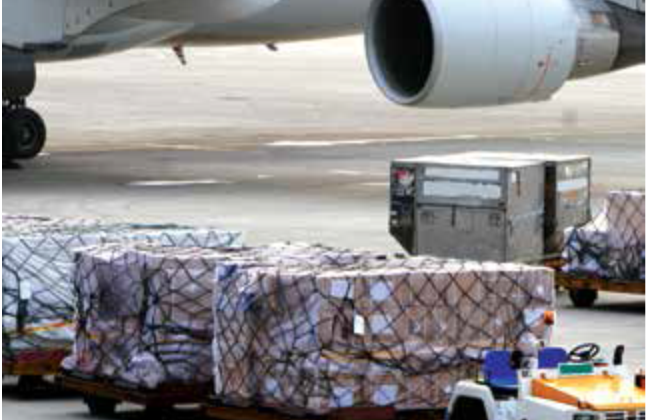 The focus of Afghan regime is to improve connectivity and trade with neighbours in Central Asia and Europe.
Having gone through years of war and turmoil, Afghanistan is now focusing on boosting trade and improving logistics. A recent step in this direction was the launch of air corridor between India and Afghanistan last year. The landlocked country used to route its bilateral trade with India through Pakistan, but frequent closure of borders often created obstacles in trade transit.
To ensure uninterrupted trade flow Afghan President, Mohammad Ashraf Ghani last year mooted the idea of air corridor with Prime Minister Narendra Modi, which was later penned into an agreement. After nearly one year, the first India-bound flight carried 60 tonnes of medicinal plants, worth $11 million, from Kabul, while the second flight from Kandahar brought 40 tonnes of fruits and vegetables. Subsequently, a flight from Delhi to Kabul transported 100 tonnes of goods, mainly pharmaceuticals and medical equipment. Bilateral trade between Afghan and India was $300 million which increased to $700 million annually and is forecast to reach $10 billion in the years to come. Agri products and carpet industry are seen as the major beneficiaries of the air corridor. According to the Afghan Chamber of Commerce and Industries (ACCI) the cost of transporting a kilogram of vegetables and fresh fruit from Kabul and Kandahar to Indian markets will be about 20 cents per kg, and the cost of a kilogram of goods from India to Afghanistan will be about 40 cents.
The Afghan government would bear the cost of air freight on specially chartered cargo flights, allowing the exporters to pay on the trucking fare overland from Kabul and Kandahar to Amritsar and Delhi.
The cargo movement has recently run into a rough patch with fruit exporters complaining procedural delays, particularly shortage of cargo planes is causing them major losses. For instance, on July 20 the flight chartered by Afghanistan's national carrier, Ariana airlines failed to arrive on time, and the perishable cargo comprising apricot and melons were not moved to cold storage, causing tonnes of fruits to rot at the Kabul Airport. According to ACCI reports only four cargo flights have flown between Afghanistan and India under the scheme, carrying about 160 tonne in all.
Issues on the Afghan side include lack of cargo screening machines at airports and inadequate cold storage facilities, while Indian traders worry about clearing the perishable goods quickly through customs as the process is yet to be streamlined. To improve flight frequency, Afghan government has roped in a private airline Kam Air.
Hooking to trans-Asia trade route
Afghanistan is also improving its connectivity with Iran and subsequently will be part of the East-West railway connecting China to Europe. Such a railway would allow Eastern countries to circumvent the Suez Canal and other crowded sea lanes, revolutionising trans-Asian trade and making Iran a key hub for the global transfer of goods. Iran has recently completed the first 30 kilometres of the Khaf-Herat railroad connecting to Afghanistan. The rail link is expected to boost a robust $2.8 billion trade relationship between the two countries by 5 million tonnes of cargo annually. It will also connect Iran and Afghanistan to India through rail. The rail project will allow Afghanistan, India and Pakistan to gain direct access to Central Asian, European and Russian markets.