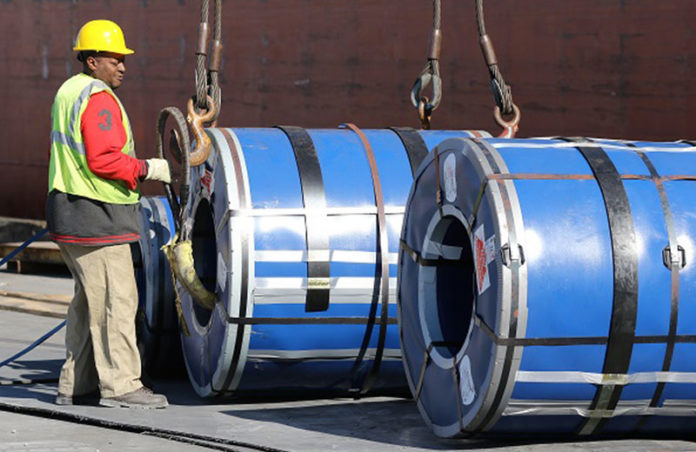 According to a latest Joint Plant Committee data, India's economy may face rising steel imports amid market concerns that consumption growth of finished steel for financial year 2018-19 outstripped production.
Consumption grew 7.5 per cent year-on-year to 97.54 million tonnes (mt) while production rose 3.7 per cent to 131.57mt from April 2018 to March 2019, reports said.
Imports for the fiscal increased 4.7 per cent year-on-year to 7.83 mt while exports plunged 33.9 per cent to 6.36 mt. As a result, India reverted to being a net importer of finished steel after two years as a net exporter.
"India is one of the major steel economies with consumption increasing at a higher rate than that of production and would remain a vulnerable target for inflow of cheap imports," the Steel Ministry had said in April last.
Privately-run steelmakers accounted for 86 per cent of the production at 113 mt, which was up 3.7 per cent on the year, while the public sector was responsible for 18.57 mt or about 14 per cent.
Domestic consumption is expected to slow, but stay above 7 per cent, the Indian Steel Association had said, projecting 7.2 per cent growth for financial years 2019-20 and 2020-21, reports added.
As the next step, Kolkata Port authorities are planning to introduce ECTS for road movement of containers, in phases. While Vizag doesn't have any road cargo for Nepal, a large section of the third-country container imports through Kolkata take the road, said the report.