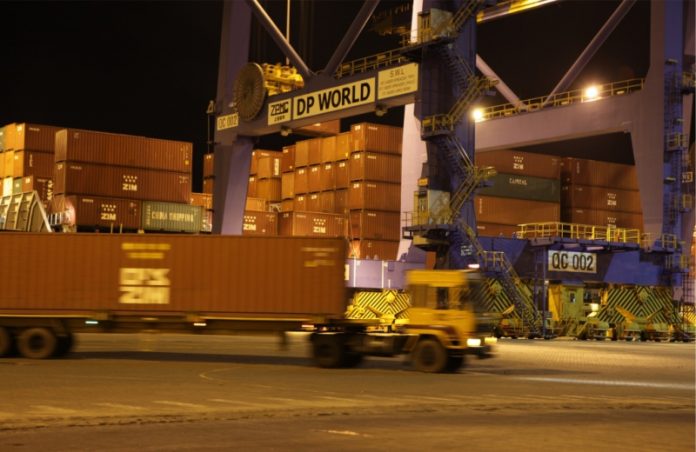 Global trade enabler DP World operated India Gateway Terminal (DP World Cochin), India's first transhipment gateway continued on the growth path charted by it in 2015, and achieved yet another exemplary performance in 2016.
This year, the terminal witnessed an overall increase of 22% in container throughput (estimated volumes for the period January 1 to December 31, 2016, being 4,79,000 TEU), as compared to 8% growth in 2015. A monthly record for container volumes was achieved in August 2016, when a total of 43,764 TEU were handled.
There was a 22% increase in the number of vessels handled, from 599 in 2015 to 730; this growth was 16% last year. ICTT continued to excel in areas of productivity, consistently achieving a Gross Crane Rate (GCR) of over 30 crane moves per hour, which it had first touched in 2015. The truck turnaround time was 25 minutes, which is impressive by industry standards.
The year 2016 witnessed several milestones, like the regular operation of 16 services out of ICTT, six of them being mainline services which increased connectivity to other global hubs.
Some of the other highlights of DP World Cochin's performance during 2016 were:
• Three Mainline line services per week, connecting the Far     East and South East Asian countries to Cochin, and one of them providing direct connectivity from Australia to Cochin.
• Three weekly services to the Middle East
• Two direct services to Europe and the Mediterranean, and connectivity to the US East Coast through hubs in Damietta and Haifa.
• Four weekly scheduled departures to Colombo, providing connectivity through the hub of Colombo.
• The start of transhipment from Goa, Mangalore and Tuticorin.
In addition to the above, ICTT strengthened their connect with the Vallarpadam community by conducting the following programmes:
• Awareness session on Women & Child Safety
• "World Environmental Week" celebrations in the Public Health Centre, Mulavukaadu, ICTT Terminal, Lady of Hope High School – Vypin, Hidayathul Islam High School, Ponnarimangalam, in consonance with World Environmental week. The theme was environmental protection, and main activity was planting of saplings
• Monsoon Health Check-up Camp in association with Lourdes Hospital
• Study Material Distribution – BUDS Centre
• Eye Check-up Camp
• Drawing Competition at various schools
• Novel initiative – Share-a-Book, Care-a-Child
• Global Education Programme training sessions, as part of the global education programme at various schools
• Beach cleaning campaign at Puthuvypeen beach
• Distribution of Mixer-grinder & Indoor Sports items to Fisheries LP school, Panambukadu
Special programmes were also conducted during the Global Volunteer Week Initiative:
• Drawing competition for the children of external truck drivers on the topic "Road Safety"
• Blood Donation Camp by coordinating with Amrita Institute of Medical Science, Cochin
• Road Safety Awareness Class by Joint RTO
• Distribution of pamphlets and key chains on road safety to the local people by coordinating with the Canossa Anglo-Indian School, Vypin
Mr. Jibu Kurien Itty, CEO, DP World Cochin, said, "This achievement is a combination of factors which has made ICTT the most productive container terminal in South India – an accolade achieved in spite of a year that continued to be a tough one for the industry."
Further commenting on the successful end of 2016, Mr. Anil Singh, Senior Vice President and Managing Director, DP World Subcontinent said, "At DP World, we believe in providing world-class services to our customers with enhanced operational efficiency and by constantly re-engineering our processes, coupled with innovations that lead to better productivity. We will continuously strive to keep this momentum in the coming year. We remain committed to building a vibrant and resilient society through investing in issues of social relevance, such as education, health and marine protection."
productivity. We will continuously strive to keep this momentum in the coming year. We remain committed to building a vibrant and resilient society through investing in issues of social relevance, such as education, health and marine protection."