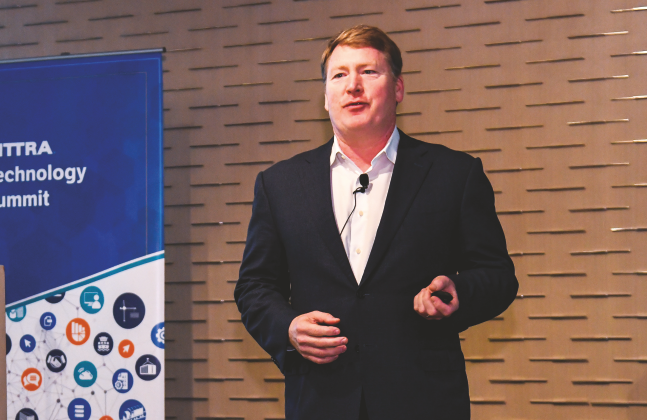 The need for developing standards to unlock the potential in data and achieve intelligent supply chain was voiced at the event
Advancing the digital transformation of the ocean freight industry was the vision for the Annual Asia Technology Summit organised by INTTRA in Singapore. An august gathering of more than 200 shipping and technology executives came together to network and collaborate, with a focus on moving from "Innovation to action." Several important themes came out at this year's summit:
Data silos and incompatibility are a major challenge in the maritime supply chain
The industry needs data standards in order to ensure the free flow of information between trading partners
Networks will be the key to achieving a truly intelligent supply chain in ocean freight
"This summit is a platform to discuss how technology helps to create innovation in supply chain, especially in ocean shipping. When we think about innovation and any technology solutions the first question that comes up is what is it that we want to achieve? We all have a vision of what supply chains can be. We think of supply chain that is smart enough to be predictive to anticipate changes in customer needs and economic environments and which is flexible to respond to unplanned events. A lot of money has been invested to bring this vision to reality over the years. A lot of components of this vision are available today, we have cranes at terminals that can sense a problem and change their path. A lot of advanced analytics is being implemented to inventory management, logistics and visibility solutions. But we are yet to develop a fully intelligent supply chain," revealed Inna Kuznetsova, President and COO, INTTRA.
Towards the end of 2016 INTTRA had published a white paper called "Blueprint 2017" which had predictions about shipping companies digitalising their physical networks, connectivity of data residing in different systems and end-to end connectivity between ocean and land. Many of these predictions have come true. Another prediction made was heading an agile interactive innovation. The industry is very pragmatic, operates on narrow margins, and so long projects with delayed RoI is not an attractive proposition. The industry looks at short-term returns which has leveraged small startups that bring tangible solutions that are concise and specific to market needs.
So building the fully intelligent supply chain will require efforts of the whole shipping community. Many companies are still in the middle of moving from manual to get fully digital. The most important step comes next. Once all your data is in variety of systems, how can you access the data? This is where we start hitting the problems, because sensors on reefers of one carrier travelling on the ships of another carrier, which is very common in alliances, cannot access the servers. So the next big step for the industry is the connection part. Once you connect all data sources, you can apply all technologies like predictive analytics and AI to drive insights and this will give us a predictive and flexible supply chain.
Defining the need for setting standards, John Fay, CEO, INTTRA said, "In the past 18 months consolidation has resulted in 5 carriers controlling 65 per cent of the total container capacity. But still we do not have too much room and the answer to this capacity issue is not fewer ships but better information about what capacity or demand is coming. We need better planning that comes from better data and technology."
On the carrier side a big issue is data sharing, standards and interoperability between shippers and carriers. The challenges haven't changed a lot in the past 2 years, but we have begun to make some progress towards using technology. But technologies such as AI and machine learning is worthless without standard information and data. Standards can be created and distributed for free to the industry. Another advantage for the industry is the power of network where one entity can join and access many and the others can do the same way as well.
Technology is expensive, innovation is hard and the cost of doing it alone is substantial. But if we collaborate to develop technology we can benefit from scale. One such initiative is INTTRA CONNECT – an industry neutral standard setting open source initiative which works by creating groups for solving common problems.
INTTRA announcements at the summit
   Rates Pilot Programme
A major attraction at the summit was the launch of INTTRA Rates pilot programme on schedule with 11 freight forwarders participating. INTTRA intends to launch a fully digitalised rates solution in the first half of 2019 based on the results of the pilot. The current system for managing rates and rate changes is inefficient and error prone, leading to errors in 30-45 per cent of all freight invoices due to the manual nature of today's rate management processes. A digital solution will address this issue.
Avantida expands into North America.
Avantida, which recently launched in Mexico, has plans to launch in the US by the end of the year. Avantida continued to grow in 2018 with 43 per cent more registered users compared to the same period in 2017. In addition to the US, Avantida plans to expand to Scandinavia and Canada in the coming months. Transactions have also enjoyed substantial growth, more specifically in the area of depot services increasing by 61 per cent and triangulation services by 62 per cent in 2018 so far.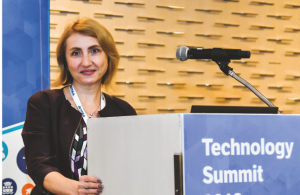 Q Regulatory authorities in India are still not accepting the digital interface. How can they be brought onto the bandwagon?
We actually want to invite regulators to participate with us in the discussions, so that they listen from industry experts and understand what is better for the industry and act accordingly. We welcome regulators joining CONNECT and get advice from our members.
Q What is the roadmap for CONNECT?
Today we have identified few work groups to tackle initial questions. We have identified steering committee groups who have control over the final outcome. Any company working in ocean shipping or IT for ocean shipping can join as member and contribute in whatever way it specializes by joining the work groups. The steering committee members chair the work groups and will steer the discussions and the work groups can find solutions to questions relating to APIs or EDIs. It is an initiative to solve things together.
Q How do you motivate stakeholders to come on such an openended initiative?
We have no shortage on the amount of participation as we have the credibility and there is enthusiasm among the industry to come together as it helps them in charting their strategy. This initiative is only to develop standards and does not require participants to share data.
Q Does the predictive analytics also help inland ports and CFS?
As of now we only look at the port-to-port delays, but it's time we try to connect with more stakeholders in the industry who are ready to share data and make our solutions useful to them.