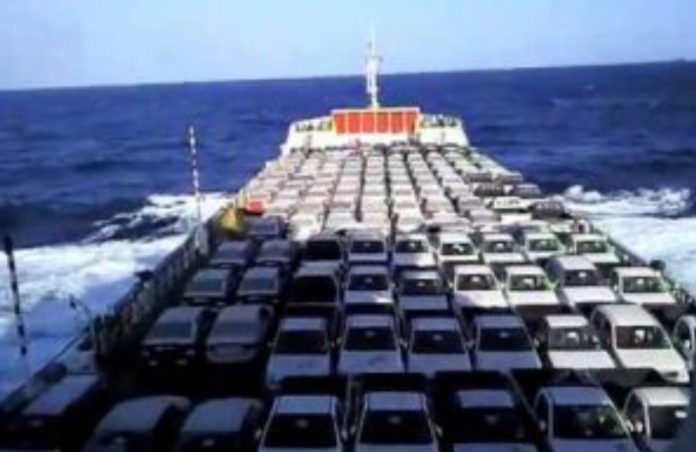 Berthing operation of a vessel was carried out at the newly-constructed Ro-Ro terminal on the Brahmaputra in Assam.
The IWAI vessel will be deployed for Ro-Ro service between Dhubri and Hatsingimari with a total waterway length of 29 km.
"IWAI carried out successful berthing operation of a vessel at its newly constructed permanent state-of-the-art Ro-Ro terminal built at a cost of Rs 46 crore on the Brahmaputra river (National Waterway-2) in Assam's Dhubri district," the Ministry of Shipping said in a statement.
"The initiative opens a new gate of opportunity in the region by paving the way for drastically bridging the distance and cost for cargo and passenger movement between Dhubri and Hatsingimari, which shares its border with Meghalaya," it said.
The Ro-Ro vessel, MV Gopinath Bordoloi, which was flagged off from the Haldia port (West Bengal) via the India-Bangladesh Protocol Route, successfully carried its first load from the Dhubri terminal.
"Built at a cost of approximately Rs 10 crore, MV Gopinath Bordoloi is 46.50-metre long and 13.30-metre wide with a draft of 1.50 metres. It has a capacity to transport eight trucks and 200 passengers at a time," the statement said.
This new service will avoid the circuitous route of 220 km to reach Meghalaya on the opposite side.
Dhubri is one of the business hubs of Assam that is connected to Meghalaya through a road bridge over the Brahmaputra at Jogighopa.
IWAI is exploring other sites in the North-East to facilitate quick movement of goods and passengers across rivers.