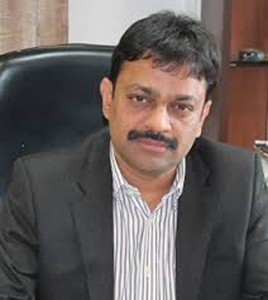 * Crosses 4.51 m TEUs on March 9, surpassing the previous fiscal's 4.5 m TEUs
Jawaharlal Nehru Port Trust (JNPT), the premier container handling port in the country, achieved a new milestone last week by surpassing the previous fiscal's highest volume of 4.5 million TEUs by clocking 4.51 million TEUs. This is an all-time high record for the port.
JNPT has emerged as a preferred port of call for the exim fraternity as it has been continuously creating an enabling business environment for seamless trade. The many ease of doing business measures and emphasis on Direct Port Delivery (DPD) has led to substantial savings in time and cost for the trade. The port is, therefore, confident of scaling new heights in performance when the financial year closes on March 31, 2018.
Commenting on the new landmark, Mr Neeraj Bansal, Chairman-in-charge, JNPT, said, "We are delighted to achieve a new landmark today, thanks to great support from all stakeholders of JNPT. At JNPT, we are focused on creating a trade-friendly environment so that ex-im trade flourishes in a seamless way."
He congratulated all JNPT staff and other stakeholders for enabling the port to achieve this new landmark and expressed confidence that the port would continue to set new benchmarks in the coming months.
JNPT is focused on providing global standards of service to its customers and improving trade between India and the rest of the world, which will contribute to the growth of the economy, Mr Bansal added.