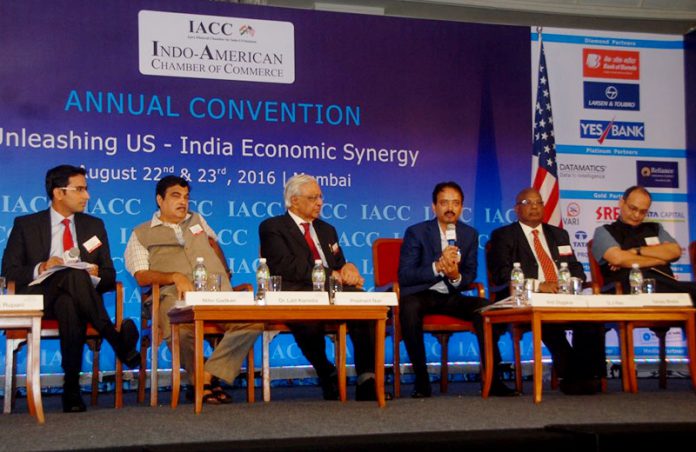 JNPT participated in a two-day Convention on "Unleashing Indo-US economic synergy" involving top policy makers and usiness leaders. The Convention was held on Aug 22/23 at the Trident, Nariman Point organized by the Indo-American Chamber of Commerce.
The two day convention provided the platform to JNPT to communicate with business leaders & policy makers on Infrastructural aspects related to the Port in the presence of Hon'ble Shipping Minister Shri Nitin Gadkari.
Shri Anil Diggikar, Chairman JNPT, participated in panel discussion on "Infrastructure: Ports, Inland Water Ways, Roadways and Logistics." He shared his views on various initiatives undertaken by JNPT for providing world class infrastructure facilities to the Trade. He highlighted the ongoing and future expansion projects like the mega fourth container terminal, which will double the capacity by 2022 along with the overseas project like the Chabahar Port which will open up trade with Iran, Iraq & Afghanistan. He also mentioned about the steps taken by JNPT for improving rail & road connectivity for faster evacuation of cargo and being ready for the additional cargo which will be handled at the upcoming Fourth Container Terminal.