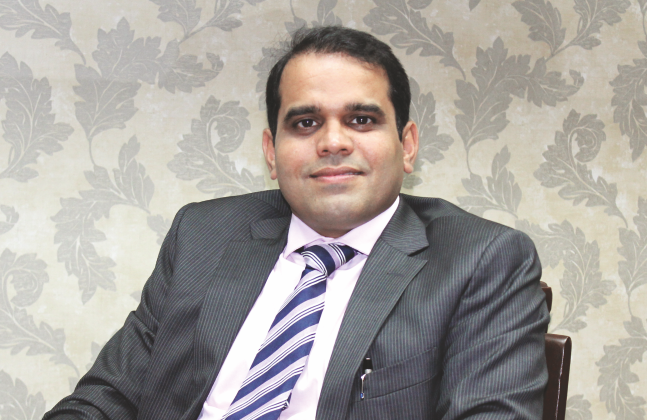 "Previously customers expected cargo to be delivered within days, which has now reduced to hours. E-Commerce segment has changed all previous benchmarks for delivery," reveals Raj Somani, Director, Inland World Logistics
Which are the major commodities you move? From which locations do you see more demand coming?
We are into commodities like FMCG, pharma, auto components, industrial goods, steel, minerals, fertilizers, oil & paints and cable industry. We expect demand in North and Western part of India to grow.
How much is the warehousing space owned by Inland World Logistics and in which locations?
We are having 1.2 mm sq ft of warehouses spread across West Bengal, Assam, Sikkim, Nagaland, Port Blair, Odisha, Bihar and Jharkhand. We also offer plant warehousing, premium logistics, inventory modelling, warehouse sizing, time & motion Study, with hub & spoke warehousing, JIT delivery and consultancy solutions.
In which parts of the country do you see growing demand for warehousing space?
Prior to GST industry was expecting big changes in warehousing operations, but, as of now most of the customers are still operating like earlier. Traditional warehouse is getting converted into modern warehouse facility. Growth in North, Central & Western part of India has been noticed compared to other locations.
How is the demand for cargo consolidation?
Post GST, E-way bill norms have some restrictions for storing cargo in carriers' warehouse, thus, door-to-door delivery is getting prominent and we are capable of direct delivery from door-to-door in major locations. Gujarat, Maharashtra, Delhi and surrounding areas are the major consolidation centers for cargo.
What is express cargo service?
Previously customers expected cargo to be delivered within days, which has now reduced to hours. E-Commerce segment has changed all previous benchmarks for delivery.
Many shipping lines have started offering end-to-end logistics. Do you see it as a threat?
In Indian economy domestic and EXIM equations are having huge variance. Maximum products are getting locally manufactured and consumed and these are dependent on the regional taste, requirement and strength. As of now shipping lines' end-to-end service is not a threat to the Industry at all levels.
Exporters/importers often complain about high logistics cost charged by freight forwarders and lack of transparency in logistics cost. Your comments?
This depends on the demand and supply, thus sometimes due to more volume, demand and supply get mismatched, thus charges are getting higher. Nowadays costal movement (waterways), Concor and rail segment are preferred for handling bulk volume with transparency.
What are the logistics requirements and challenges typical to north eastern region, especially Nepal and Bhutan?
From last 5 years we have been performing our job in Bhutan and we didn't really face any hurdles as such. In Nepal we acquired a lot of land. As a road logistics provider, we tend to face problems regarding the poor condition of the roads and restricted movements due to natural calamities, etc.
How is your experience with (ECTS) introduced for Nepal bound cargo?
With introduction of the ECTS process in Nepal it has become smooth and easy for us to move large quantity at one go.
In moving cargo to Nepal and Bhutan by road what are the issues faced at borders, ICPs? How is the road connectivity?
We do not face any logistics hurdles in Bhutan. In Nepal, operations are smooth at Birgunj. Near the borders and ICPs of Biratnagar and Bhairahawa, long queues of cargo carriers and narrow roads cause delay of 3-4 days to deliver the cargo.