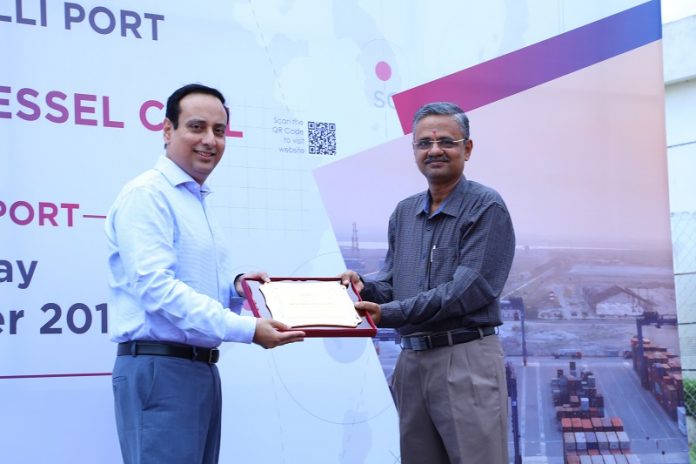 Kattupalli Port (AKPPL), a subsidiary of Adani Ports & Special Economic Zone handled its maiden liquid vessel, for Birla Carbon (P) Limited on 2nd September, 2019. Birla Carbon's first nominated vessel was MV Erikoussa. The vessel discharged Carbon Black Feedstock, which is the raw material for Birla Carbon's plant in SIPCOT region in Gummidipundi.  The total discharge of the vessel was about 35,000 MT Cargo. This is a key development for the port in line with the long term strategy of cargo diversification.
A Commemorative function was held at the port on 4th September, 2019 and the occasion was graced by Birla Carbon representatives and the port customers.
Adani Kattupalli Port Private Limited (AKPPL) is a modern port in north Chennai and a tailor-made alternative for cargo owners over the congested Chennai port. Located outside city limits, AKPPL offers 24×7 congestion-free approach roads for seamless movement of cargo. It is also well equipped to handle various chemicals with a well laid pipeline network from the jetty to the tank storage terminal. The offering for liquid cargo consists of a wide basket of infrastructure such as dedicated enclosures with approach roads as per OISD guidelines, heating facility and pigging facilities to ensure fullest cargo displacement and proper cleaning of pipelines. The port also offers the advantage of proximity to cargo clusters, national highways and Industrial hubs. The world class facilities at Kattupalli include a 710 quay length, 1.2 m TEU annual capacity, 15 RTGs, 5120 ground slots and 360 reefer points.