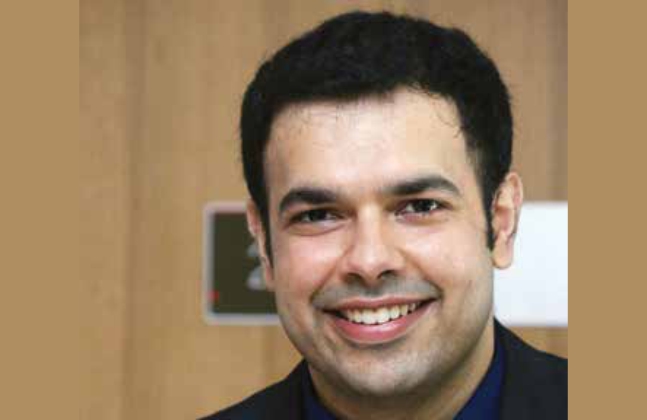 For almost five decades now IG International has been sourcing 30 varieties of fruit from different parts of the world so that Indians can have their share of fruit every day. From operating just a couple of pack houses and wholesale outlets, IG International has grown to be the largest trader and logistics player in the fresh produce division. In a conversation with MG's Deepika Amirapu, Tarun Arora, Director, IG Group of companies speaks on how logistics in the perishable commodity space functions.
Q Tell us about your fresh fruit imports?
We import about 50,000 tonnes of fruit every year mainly from the Nhava Sheva, Chennai, Kolkata and Krishnapatnam ports. We source apples, citrus fruits, pears and kiwis from the USA, China, Chile, Netherlands and Australia for the Indian market. Once the shipping lines – MSC, CMA CGM and Maersk bring the produce in containers, we break bulk the fruit in smaller batches and dispatch them to Tier II and Tier III cities. Our cost of import of loaded containers varies from $800 to $8,000 depending on whether the box is coming from China or Chile. On the exports front, we handle about 400 tonnes of mangoes, bananas and grapes annually. Much of this gets transported from Nhava Sheva.
 Q How has fruit handling and logistics changed since the time you started your business in 1965? There are a lot more organised players in the market now – both logistics firms and traders. Adani Agri Fresh, Mahindra Shubhlabh have entered the trading sphere while Snowman logistics and Cold Star have established cold chains all over the country.
Q Why did IG decide to float its own logistics wing and not rely on third party movers?
For a firm that does our scale of business, it was very important to have control over the entire supply chain when handling commodities that have a short life. We need all our produce to be transported to the final destination within 48 hours of import to be able to minimize wastage. In the interest of transporting fruit in a speedy manner, we decided to own our fleet of reefer trucks. From owning just five trucks in 2008, we own about 80 reefer trucks, 20 refrigerated trailers. containers.
Q With your vast network of cold chain storage facilities, how do you plan to maximize utilization?
This is one of our main challenges. To maximize utilization, we are planning to synergise with players in the same industry. Our utilization during the peak season, that is, from January to August is close to 90 percent. During the lean season, it's just about 30 per cent as most fruits are imported during the first eight months.
 Q With the impending passage of the GST Bill, do you see your firm expanding in the temperature controlled warehousing segment?
We would look at expanding our temperature controlled warehousing business to 50,000 pallets and our fleet of trucks and trailers to 120 from 80 today. At present, we have a capacity of 40,000 MT and facilities at seven locations. We would also look at increasing our pack houses where fruit is destuffed from containers and packed to be shipped to different destinations. Since there is no tax on perishable commodities, we expect the Bill to favour us.
Q In a market with many new entrants, what is the mantra to preserve your margins?
 Fortunately for us, we have been growing at a CAGR of 33 per cent in the last four years. To preserve this rate of growth, we're trying to see how to fetch return cargo. We're unable to bring back vegetables in our trucks as people perceive that vegetables that come in reefers are stale. They have a lower retail value. And we cannot wait for long to get cargo as we need to deploy our vehicles to other locations. This remains to be a key challenge for us.