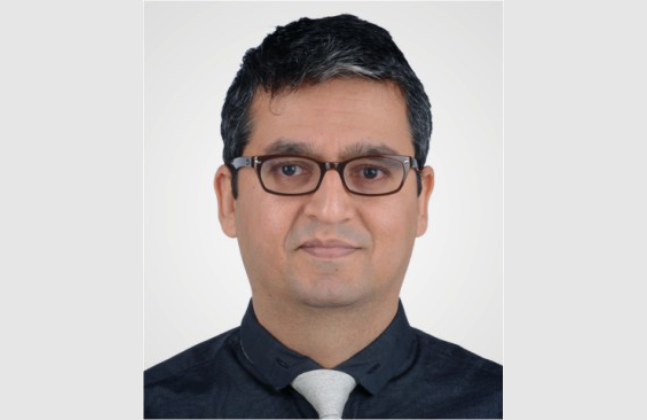 Constant innovation enables Liebherr to adapt any changing market trend with ease, be it automation or emission reduction. The equipment manufacturer has become the first choice of cargo movers, be it on-shore or off-shore, reveals Sunil Kalra, MD, Liebherr India Pvt Ltd.
Q Since ports and terminals on Indian coast are reaching a saturation point, where does Liebherr see business opportunities?
Majority of seaports in India are slowly reaching saturation point, however, there is an opportunity in inland waterways terminals. Liebherr has already delivered few units of harbour mobile cranes at Varanasi and Sahibganj terminal on NW-I.
The vessels arriving Varanasi via the river Ganges will be loaded and unloaded by Liebherr mobile harbour cranes type LHM 180. Both Liebherr mobile harbour cranes are running with a 390 kW Liebherr diesel engine and provide a maximum lifting capacity of 64 tonnes in fourrope configuration.
Indian government has declared 111 national waterways to be developed in phase manner, wherein we see huge potential for smaller mobile harbour cranes.
Further, there are plans for transferring outdated port areas in urban development with waterfront and warehousing functions. This is a logical development and incase port functions can be shifted in deeper water, this will be encouraged; absolute priority should be given to direct hinterland connections taken into account autonomous traffic growth.
Q Since the maritime sector is rapidly catching up with automation. How is Liebherr tailoring its products to meet these change?
Liebherr container cranes offer various levels of automation on its products from productivity aids, such as anti-sway and auto steering through to full automation packages. The level of automation supplied will depend on customer requirements and operational specifications.
Yard cranes can be supplied fully automated with a remote operator station for manual and exception handling.
Automated ship to shore container cranes typically have an automated landside with manual handling below a safe height on the seaside.
Q Global port community is moving towards eco-friendly and zero emission operations. How is Liebherr tailoring its products to become eco-friendly?
The new LPS 420 E is the latest extension of the Liebherr mobile harbour crane product range. The machine is a purely electric driven portal crane. It is a universal all-rounder and a key asset for handling every type of cargo and heavy lifts up to 124t. The LPS 420 E raises the bar in terms of electrical driven bulk handling performance. With a turnover of up to 1,200 tonnes per hour, the new Liebherr electric crane exceeds the average turnover of comparable electric driven cranes in the market. With a maximum outreach of up to 48 metres, ships with a size of up to Panamax class can be served.
Q How is the order book of Liebherr cranes for 2019 and beyond?
Despite unstable political and economic conditions, some of which are difficult to predict, the outlook for 2019 is positive.
The existing order backlog is promising and indicates that the Liebherr mobile harbour crane will continue on its successful course. We would like to thank all our customers for the trust they have placed in us. We will work hard as a team to meet their expectations.
Q As the level of automation increases there will be need for skilling of workers. How is this aspect being taken care?
Liebherr has a simulator based training facility at Vizag. Based on the original Litronic® crane control system, LiSIM® is the only realistic virtual solution available on the market for learning the precise and innovative control of Liebherr maritime cranes. Wideranging functionality is essential for the simulation of daily routines and extraordinary situations that machine operators face in the real world of maritime cranes. Due to the flexibility of the virtual environment, users can run through any load-handling situation and simulate harsh environmental conditions when required.