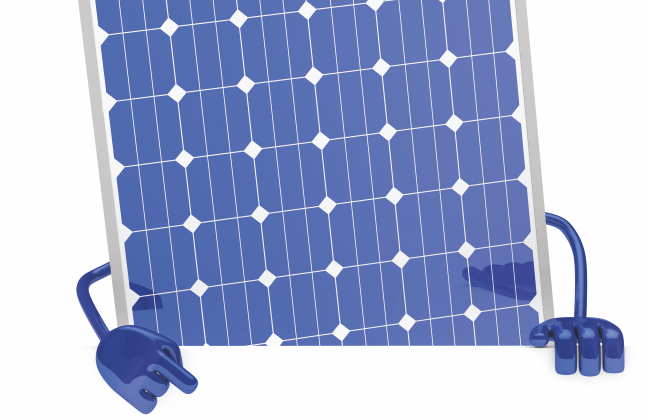 For India's largest single-location solar project by Greenko to come up in record five months, many things should have fallen in to place. Logistics, luckily, was one of them. The port, freight forwarder, trucker and Customs have worked in tandem to ensure the project time lines are met. Read on how?
Greenko Energy Holdings' set up its plant in the interiors of Andhra Pradesh's Kurnool district – a place with limited road and rail connectivity. For the 500 MW power plant to come up, several thousands of containers with solar panels had to be transported to the site. Solar modules were sourced from Tier I manufacturers such as Trina and GCL and equally highly acclaimed inverter companies were chosen.
According to Greenko's officials, the logistics of moving such high-value equipment had two critical elements to it: Supply Chain and Quality Check. Ensuring the supply chain system is in place was crucial to improve efficiency and coordinate the movement of products on time and safely. And to make sure these panels could function well after travelling on choppy waters for weeks, a quality team was in place both in Shanghai backed by the supply chain team stationed in the Chinese port city to inspect dispatch. Given that Greenko was aiming to complete installation at the site much ahead of schedule, every decision had to be weighed its worth in time, amongst other factors. This applied to the choice of port too. Vinay Kumar P, COO, Greenko said, "Our cargo was docked at the Chennai Port initially until congestion and delays pointed to us the way to the Krishnapatnam Port." Owing to the traffic restrictions in the city, trailers could be Kurnoolbound only in the small hours leading to loss in man days at work both in transit and at the site. Moving to Krishnapatnam Port shortened the time between cargo making an appearance at the port and site.
The cooperation of the shipping line's willing to make an added call at the southern most port in AP made the import operation for Greenko easier. Maersk was calling Chennai and it was nudged to first consider and eventually call at KPCT twice a week for a few dollars more. This perhaps was an offer the line could not refuse given that the number of containers making their way out of Shanghai used to fill its belly on quite a number of occasions. "We booked the entire vessel a few times but it was inevitable as we used to save anywhere between `10,000 to `12,000 a container if we were shipping out of KPCT," Vinay said.
Once the containers were out of the port, for 100 days the freight forwarders deployed every truck they could to transport the light generators to the site. Each time the ship brought its load of 40 footers, they had to be cleared, de-stuffed and transported. "This required tremendous planning on our side with each of our team members equipped with an arrival plan that spelt out a clear SOP on handling the containers," said R Ramkumar, Managing Director M+R Logistics India. From lining up as many as 60 to 70 trucks each day, liaisoning with other transporters to provide their four-wheelers at a short notice, making certain the Gate In – Gate Out time remained at its lowest best always to de-stuffing at the site and finally wriggle out of the port within a week of the containers' arrival was a feat this Chennai-based firm had to pull off. For all this and managing to convincingly complete the Customs procedures on time each time, the freight forwarder gets full marks. "We wanted to be a differentiator and were, therefore, willing to go the extra mile to have a lock on the customer's requirements," Ramkumar said. For mobilising a team to be stationed at and work from Krishnapatnam for keeping the dwell time to minimum and all the add-ons, the forwarder was smartly rewarded for their service.
 The port, on its part too, played the perfect facilitator to ease movement of goods. All in all, the team effort has helped Greenko Energy holdings generate 1,194 million units of clean energy helping reduce 955,000 tonnes of CO2 from the environment.