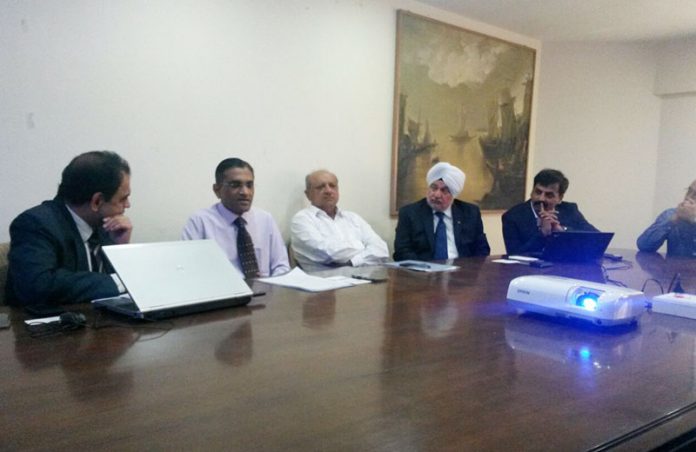 In order to empower its Members and their respective employees, Mumbai and Nhava Sheva Ship Agents Association had successfully organized an orientation workshop on avoiding banking frauds and updated income tax norms at its office on August 19.
Capt. Dhananjay Javadekar, Executive Committee Member introduced the Speakers and mentioned the rationale for holding the workshop on a subject that was gaining significance in the changing economic environment.
Introducing the subject, Mr Dipak Mehta, Chief Financial Officer of MSC Agency (I) Private Ltd called upon the urgent need to be aware and be alert constantly to avert clandestine frauds being committed internationally and siphoning of the funds causing heavy losses to the shipping industry.
This was followed by a detailed presentation by Prasun Singh, Head of Fraud & Vigilance Division at HDFC Bank. Citing a number of incidents of fraudulent withdrawal of money by using fabricated and manipulated ATM Cards, electronic devices, imaging technology, Singh revealed the cases of diverting the remittances by e-banking after gathering all information through the email exchanges and collecting details of various accounts. The fraudsters are capable of faximile IDs similar to the Principals or Ship Agents etc, he said.
In the subsequent session, Mr. K. P. Desai, Executive Director at Seaworld Group of Companies and Past President MANSA dwelled upon the revised and updated income tax rules that concerned the agents of the container shipping lines. He quoted a number of case studies and also Court verdicts on the appeals made by the Ship Agents in various cases contesting levy of taxes. He finally cautioned that it is better to err on the safe side by paying taxes prima facie due and then contest if the Principals desire so instead of becoming a defaulter and face consequences in the form of penalties which may not be accepted by the Principals later on.
Participants at the session were pro-actively interacting with the speakers by raising relevant issues on the subject.
The workshop concluded with Captain Javadekar, Executive Committee Member, MANSA delivering the vote of thanks along with a flower bouquet and a Plaque to the Speakers by Captain Vivek Anand, President MANSA. Earlier, Captain Anand delivered his presidential remarks and advised the participants to make use of the knowledge they gained in the Workshop.