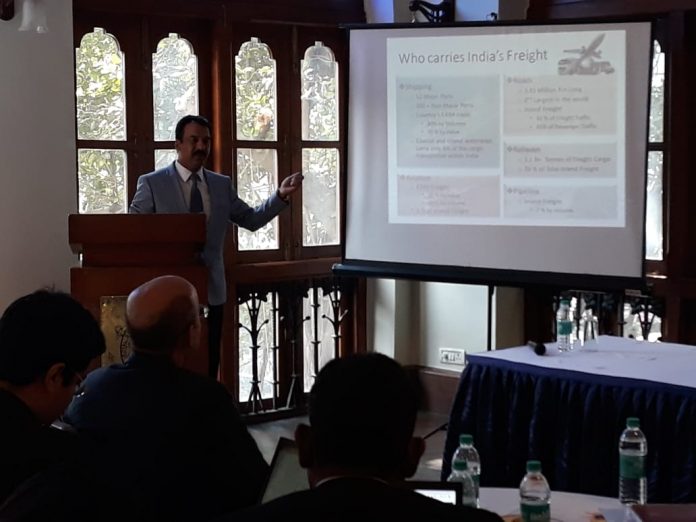 India must draw a master plan for non-major ports on the same lines as major ports to map its supply chain linking it to key manufacturing sectors to boost coastal shipping with requisite policy and regulatory changes, according to maritime experts speaking at workshop on Coastal Movement of Cargo in India.
"Maharashtra and Gujarat account for 52% of the total coastal cargo while rest is spread across the remaining coastal states due to absence of mapping the infrastructure and missing railway links to its mines, minerals and manufacturing hubs," said Captain Amit Wason, President of Maritime Association of Nationwide Shipping Agencies at the workshop held on Thursday December 6.
For instance, due to congested berths at Paradip, coal loading through dry cargo export berths at Dhamra will ease the capacity constraints significantly and boost coastal shipping volumes and give $29 per ton cost advantage, Captain Wason said. The workshop that discussed all segments of cargo including, bulk, liquid, coal, container and also looked at cruise vessels, was attended by Central Board of Indirect Taxes and Customs, Director (Customs), Mr Zubair Riaz Kamili and Ministry of Shipping (Sagarmala), director, Mr D.K. Rai and Jawaharlal Nehru Custom House, Commissioner General, Mr Utkarsh Tiwari.
Appreciating their approach and assurances to resolve the grievances, Captain Wason said," The government officials resolved to simplify procedures such as conversion and reconversion of vessels to coastal trade, interpretation of various customs duty structures and addressed the plethora of trade restrictions that were impending the economic growth of the country."
Expressing his views, Captain Vivek Anand, Immediate Past President of MANSA said, "India must enhance its shipping capabilities considering the new disruptive practices of promoting ancillary ship-building activities rather than mere shipyards. Ships are increasingly assembled rather than built in shipyards and lower ancillary equipment cost with the right tax structure could go a long way in building vessels palatable to coastal cargo needs of the country."
Considering 73% of the World Population residing in Asia Pacific region by 2040, it is imperative for India to draw its master plan for coastal shipping keeping the next two decades in perspective, Captain Anand added. Speaking at the workshop, Ms Vinita Venkatesh, Director, Krishnapatnam Port called for the need to adopt a policy of opting for India's imports at ports of its choice by opting for free on board (FOB) basis rather than Cost Insurance Freight (CIF) basis.   She pointed out that on the East coast container handling capacity is at 6 million TEUs while volumes are only 3 million TEUs.
Overall conclusion drawn at the workshop was that while the coastal cargo has grown with the policy changes, there is a need for some disruptive regulatory changes to ensure that the logistics cost to the economy drops down significantly.