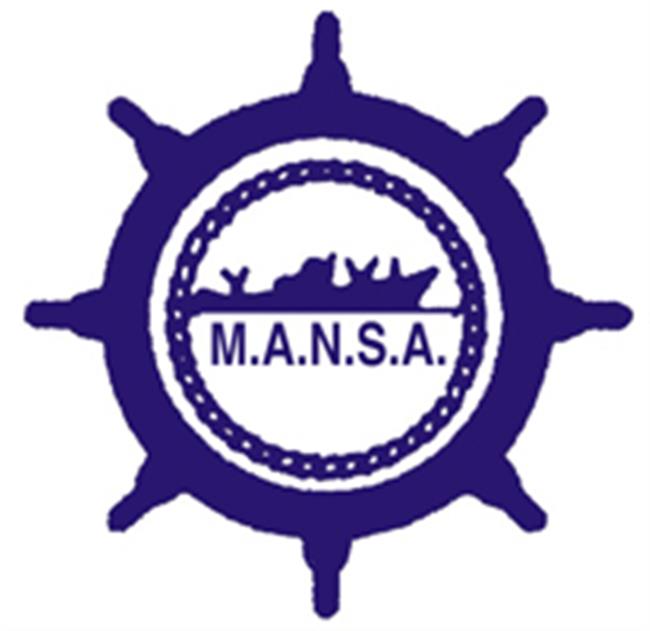 * New EC & YMF formed
* Capt. J. C. Anand & Mr Shashi Kiran Shetty felicitated
The Maritime Association of Nationwide Shipping Agencies – India (MANSA) organised its 40th AGM and annual function and MANSA Star Awards on September 28, 2018 at the St. Regis in Mumbai. A highlight of the event was the presence of Mr Shatrughan Sinha, MP and former Shipping Minister, as Chief Guest.
The occasion also saw the presentation of the MANSA Star Awards (see box) for leadership and professional excellence, and the introduction of the new Executive Committee (EC) and Young MANSA Forum (YMF) members of the Association.
Among the highlights was the presentation of the Lifetime Achievement Award to Capt. J. C. Anand, the nonagenarian and indefatigable doyen of the Indian shipping industry. Another stalwart, Mr Shashi Kiran Shetty, Chairman of Allcargo Logistics, received The Past Presidents' Award for Exemplary Contribution to Shipping & Logistics.
A White Paper on 'India's approach towards United Nations' Sustainable Development Goals (SDGs)' was also released on the occasion.
Mr Shatrughan Sinha, in his address, pointed out that it was under his Ministership that the seeds of Sagarmala were sown. He stressed that he considered himself a family member and would always support the fraternity.
Earlier, Capt. Vivek Singh Anand, MANSA's outgoing President, said that during his tenure of four years, with the support of all committee members, MANSA has become more visible in the eyes of policymakers, regulators and the international fraternity.
The new President, Capt. Amit Wason, said that with the support of experienced veterans, he looked forward to taking the unfinished agenda to its logical conclusion in the larger interest of the members and stakeholders.
Mr Shashi Kiran Shetty said that getting the award from MANSA was special. He thanked the Association members and other stakeholders for their support over the years. Earlier, Mr Dinesh Lal gave a glowing description of the growth and success of Mr Shetty.
An audio-visual on the exemplary life of Capt. J. C. Anand was shown on the occasion. Describing him as the Bhismapitamah of Indian shipping, Capt. S. P. Rao highlighted that Capt. Anand has been serving the sector for nearly 8 decades.
Capt. Anand, in his address, talked about the conceptualisation of the Indian Register of Shipping (IRS) and the first Indian P&I Cover, in both of which he played a key role. IRS is a member of the International Association of Classification Societies (IACS), which represents classification societies worldwide.
The well-attended event also saw the staff of MANSA being appreciated for their work by the management and felicitated. Among them were Mr C. S. Murty, Secretary-General; Ms Sally P. Lazarus, Secretary, and Mr Chandrakant Kamble, Office Assistant.
MANSA Star Awardees
* Lifetime Achievement Award – Capt. J. C. Anand
* The Past Presidents' Award for Exemplary Contribution to Shipping & Logistics – Mr Shashi Kiran Shetty
* YMF Award for the Best Junior/Senior Executive in any Department – Mr Sanket P. Gawand – Maxicon Shipping Agencies
* Best Junior Manager/Assistant Manager/Deputy Manager in any Department – Mr Sachin Ramesh Patwardhan – Parekh Marine Services Pvt. Ltd
* Best Manager/Senior Manager (Operations) – Mr Satish Subhash Dhurne – MSC Agency (India) Pvt. Ltd
* Best Manager/Senior Manager (Documentation) – Mr Manish Kumar – MSC Agency (India) Pvt. Ltd
* Best Manager/Senior Manager (Sales/Marketing) – Mr Mustafa Amirali Bhavnagarwala -Wilhelmsen Maritime Services Pvt. Ltd
* Best Manager/Senior Manager (HR/Finance) – Ms Taniya Roy – ISS Shipping India Pvt. Ltd
* Best AGM/DGM/GM in any Category or Department – Mr Sanjay Kashinath Lad – Mitsutor Shipping Agency Pvt. Ltd
* Best Lady Employee for exemplary contribution to the Organisation/Industry – Ms Mareena Kuriachan – Atlantic Shipping Pvt. Ltd