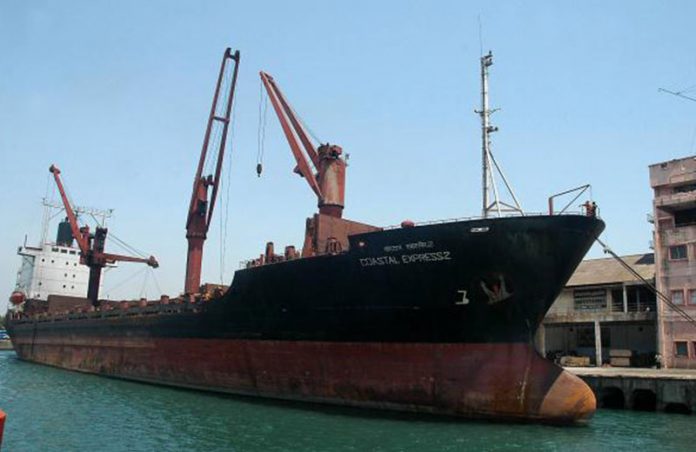 Inland Water Transport
(i) Under the Jal Marg Vikas Project for augmenting the navigation capacity of NW-1 (River Ganga) in April 2019, IWAI has signed two contracts with APSEZ for providing assured Least Available Depth (LAD) of 2.5 to 3 metres through performance-based dredging in the stretches between Sultanganj-Mahendrapur (74 km) and Mahendrapur-Barh (71 km) at a cost of Rs 159.3 crore and Rs 182.9 crore, respectively.
(ii) IWAI successfully conducted pilot transportation of 1,023 MT stone chips for rail ballast aggregates from Pakur (Farakka) to Narayanganj (Bangladesh) on its self-propelled cargo vessel M.V. Beki.
Ports
(i) The Delegated Investment Board (DIB), in its meeting held on 25.04.2019, apprised and recommended a proposal regarding development of basic infrastructure in land allotted under 12.5 per cent scheme of Maharashtra government to Project Affected Persons during development of JNPT.
(ii) A compilation of all clarifications on Policy Guidelines for Land Management by Major Ports, 2015 during 2018-19 has been issued on 29.04.2019.
Cruise Tourism
Ministry of Shipping has been taking steps for promotion of international and domestic cruise tourism in the country. The arrival of the second luxury cruise liner KARNIKA, operated by Jalesh Cruises at Mormugao Port, on 13.04.2019 added another chapter in domestic cruise tourism in India. KARNIKA is a 14-deck, 245-metre long passenger ship built in Italy. It can accommodate 2,000 passengers at a time and will have 725 crew members, including hospitality and marine crew. The inaugural visit of KARNIKA brought around 71 guests to Goa from Mumbai Port and departed with almost 1,069 guests for Mumbai. KARNIKA, India's second luxury cruise ship, will make regular visits between Mumbai-Goa-Mangalore.
Cochin Shipyard Ltd
Cochin Shipyard Ltd (CSL) has signed a contract with the Ministry of Defence for construction and supply of 8 Anti-Submarine Warfare Shallow Water Crafts for the Indian Navy at a contracted price of Rs 6,311.32 crore. The first ship is to be delivered within 42 months from date of signing of the contract and, thereafter, 2 ships would be delivered per year. The project is to be completed within 84 months from date of signing of the contract, informed an official release.