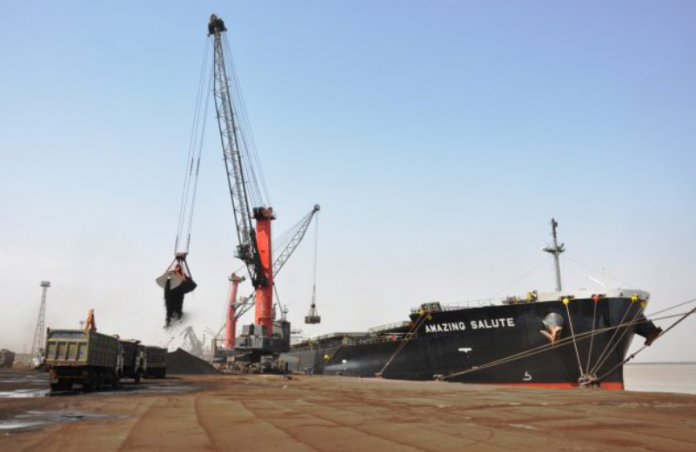 SMILE service has SCI & Shreyas Shipping as partners
Kandla International Container Terminal (KICT), an infrastructure project set up by the J. M. Baxi Group, has added yet another feather to its crown.
On January 5, 2018, m.v. SCI Mumbai V386 of Shipping Corporation of India called at KICT. This was the first coastal service call into Kandla. The vessel has loading capacity of 48,000 MT, which gives leverage to the trade to utilise vessel space optimally. At 262.07 metres, it was the lengthiest vessel to call at KICT and Deendayal Port.
This is one of the vessels operated by SCI in the SMILE service which has the following port rotation: Kandla – Mundra – Pipavav – Cochin – Tuticorin. The partners in the SMILE service consortium are Shipping Corporation of India and Shreyas Shipping (Transworld Group).
The new call will be an added advantage to the trade as the service now connects south and north India via a Major Port gateway—Kandla International Container Terminal. With the SMILE service, Kandla International Container Terminal will be the best positioned gateway given its natural geographical proximity to the cargo generating areas of Morbi, Surendranagar, Rajkot, Rapar, etc. in Gujarat.
Besides, with KICT having its own rail siding inside the terminal, domestic cargo will also get connected to/from all the ICDs.
On this occasion Mr K. K. Krishnadas, President and COO, ICTIPL, welcomed the Master of the vessel along with officials from SCI, Deendayal Port Trust and Transworld and thanked them for all their support to facilitate this service from KICT. He said the trade will be happy about the service calling KICT as the terminal is the closest to the hinterland, which will help in reducing the cost for the end consumer. He assured that KICT will provide global standards of service to its customers.