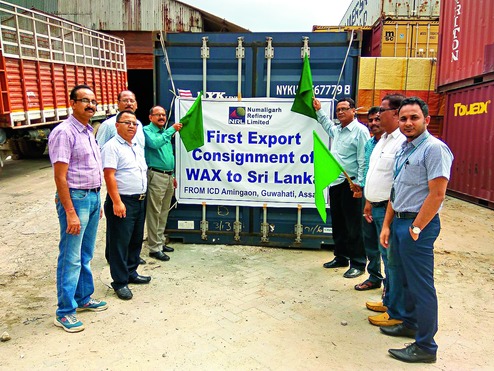 Numaligarh Refinery Limited (NRL) is sending two more consignments of wax to the US and Mexico. The refinery has flagged off its first consignment of 20 metric tonnes of paraffin to Sri Lanka from the ICD, Amingaon.
A.C. Das, terminal manager, Concor; R.N. Doley, superintendent of Customs, ICD Amingaon, NRL marketing officers and others were present during the flagging-off ceremony.
The refinery has already exported wax to 18 countries worldwide and the consignment to Sri Lanka is the 19th one. "After we export to the US and Mexico, we would have 21 countries on our export list," an NRL official said. The NRL has exported 5,466.95 metric tonnes of paraffin wax till now.