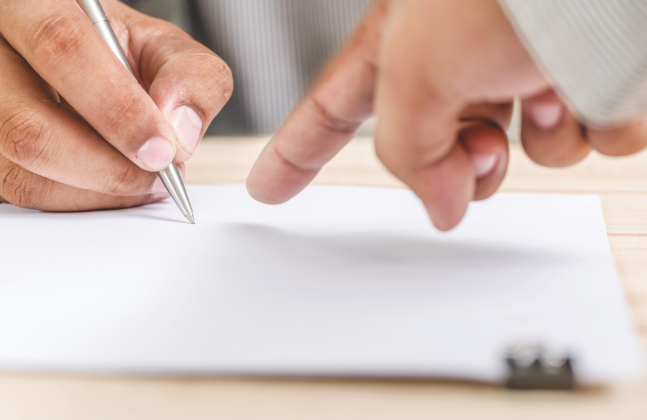 Its time the industry actively participates in providing critical inputs for formulation of a comprehensive national logistics policy which will form the corner stone of a robust logistics system
The logistics division of Ministry of Commerce of Government of India has invited comments and suggestion on the Draft National Logistics Policy from the stakeholders in the logistics sector and from the public, on various aspects of the policy. The key objectives of the proposed National Logistics Policy include:
Creating a single point of reference for all logistics and trade facilitation matters in the country which will also function as a knowledge and information sharing platform.
Driving logistics cost as a percentage of GDP down from estimated current levels of 13-14 per cent to 10 per cent in line with best-in-class global standards and incentivise the sector to become more efficient by promoting integrated development of logistics.
Optimising the current modal mix (road-60 per cent, rail-31 per cent, water-9 per cent) in line with international benchmarks (25- 30 per cent share of road, 50-55 per cent share of railways, 20-25 per cent share of waterways) and promote development of multi modal infrastructure.
Improving first mile and last mile connectivity to expand market access of farmers, MSMEs and small businesses.
Enhancing efficiency across the logistics value chain through increased digitisation and technology adoption.
Ensuring standardisation in logistics (warehousing, packaging, 3PL players, freight forwarders)
Creating a National Logistics e-marketplace as a one stop marketplace. It will involve simplification of documentation for exports/imports and drive transparency through digitisation of processes involving Customs, PGAs, etc in regulatory, certification and compliance services.
Creating a data and analytics centre to drive transparency and continuous monitoring of key logistics metrics.
Encouraging industry, academia and government to come together to create a logistics Centre of Excellence, and drive innovation in the logistic sector.
Creating and managing on an ongoing basis, an Integrated National Logistics Action Plan which will serve as a master plan for all logistics related development. Also, there will be support for states for development of respective state logistics plans aligned with the national and state priorities. An annual execution plan to continuously monitor progress against the set objectives will also be created.
Providing an impetus to trade and hence economic growth by driving competitiveness in exports.
Doubling employment in the logistics sector by generating additional 10-15 million jobs and focus on enhancing skills in the sector and encouraging gender diversity.
Improve India's ranking in the Logistics Performance Index to between 25 to 30.
Strengthening the warehousing sector in India by improving the quality of storage infrastructure including specialised warehouses across the country.
Reducing losses due to agri-wastage to less than 5 per cent through effective agri-logistics involving access to cold chain, packaging and other post-harvest management techniques and thereby enhance agriculture price realisation and farmer income.
Providing impetus to MSME sector in the country through a costeffective logistics network.
Promoting cross regional trade on e-commerce platforms by enabling a seamless flow of goods.
Encouraging adoption of green logistics in the country.
As communicated by the Ministry of Commerce, a 'Framework Act on Integrated Logistics' will be enacted to define the role and responsibilities of all stakeholders in the multimodal logistics space. This will institutionalise the defined roles of the relevant stakeholders as per the National Logistics Policy and enable the government to effectively drive the national logistics agenda while ensuring long term continuity. The Act will provide a broad overarching national framework of general principles concerning the formulation and execution of and support for the policies and plans for logistics in India and overseas for greater efficiency in logistics, strengthening competitiveness of the logistics industry and the greater advancement and internationalisation of logistics.
The communicate further states that in order to drive the above thrust areas, a robust governance framework is critical to ensure effective coordination across the various stakeholders and track progress against the defined national logistics plan and the key objectives. The Logistics Wing under the Department of Commerce will have the primary responsibility to drive the key thrust areas as per the National logistics policy and facilitate alignment across the key central ministries. This will involve extensive coordination, data gathering and monitoring across central ministries (e.g. Roads, Railways, Shipping, Civil Aviation, Food processing and Consumer Affairs, Finance, Home Affairs, D/o Posts), Partner Government Agencies, and respective State governments.
For the above stated purpose four committees/councils will be constituted:
National Council for Logistics, chaired by the Prime Minister.
Apex inter-ministerial Committee, chaired by the Minister of Commerce and Industry.
India Logistics Forum chaired by the Commerce Secretary with representation from key industry/ business stakeholders and academia.
Empowered task force on logistics will be created, as a standing committee chaired by the head of the Logistics Wing.
Given the complexities and interministerial nature of logistics, National Council for Logistics will be set up and chaired by the Prime Minister of India. The Council would be composed of the Minister of Commerce and Industry, Minister of Road Transport and Highways, Minister of Railways, Minister of Shipping, Minister of Civil Aviation, Minister of Communications and Minister of Finance. Additionally, as required, respective State Chief Ministers shall participate on invitation basis. The Council will provide overall direction and guidance for the integrated development of logistics in the country. Further, it will review the progress made against the Integrated National Logistics Action Plan every six months. The Logistics Wing will provide secretarial support to the operations of the Council
An Apex Inter-Ministerial Committee will be setup under the chairmanship of the Minister of Commerce & Industry. This will include a core committee who will advise, provide, approve and implement projects on logistics and will comprise of Secretaries from Ministry of Road Transport & Highways, Ministry of Civil Aviation, Ministry of Shipping, Ministry of Railways, D/o Revenue, Ministry of Environment & Forests & Climate Change, Ministry of Development of North Eastern Region, Ministry of Home Affairs, D/o of Legal Affairs, D/o Posts, Ministry of Agriculture & Farmers' Welfare (FSSAI, Plant Quarantine) & Ministry of Health & Family Welfare(CDSO). Also, the APEX Inter-Ministerial Committee with constitute a group of user ministries/departments consisting of Secretaries from Ministry of Steel, Ministry of Coal, Ministry of Food & Consumer Affairs, Ministry of Agriculture & Farmers' Welfare, Ministry of Mines, D/o of Chemicals & Petrochemicals and Ministry of Power. They will attend the Inter- Ministerial committee meetings on an invitation basis, depending on the matter under discussion. Chief Secretaries of state governments will also be made a part of this committee on an invitation basis. This Committee will review the progress against the Integrated National Logistics Action Plan on a quarterly basis, with secretarial support from Logistics Wing. They would also resolve cross ministerial issues and bottlenecks, thus facilitating seamless coordination between Ministries.
A National Logistics Forum will be created to be chaired by the Commerce Secretary with representation from the government including D/o Posts, academia, industry/business stakeholders, for example, logistics service providers like fleet operators, freight forwarders, Customs agents, shipping lines, warehouse operators, 3PLs etc. as well as from users of logistics services including industry and manufacturing associations, e-commerce players, etc. The Forum will be leveraged to hear the voice of the industry on key challenges faced, as well as to understand best practices which could be implemented. Additionally, through this Forum, the Logistics Wing will facilitate industry buy-in and feedback for key interventions in the Integrated National Logistics Action Plan.
An empowered task force headed by the head of the Logistics Wing, Department of Commerce will be created and will have representation at the Joint Secretary (or equivalent) level from Ministry of Road Transport & Highways, Ministry of Civil Aviation, Ministry of Shipping, Ministry of Railways, Ministry of Finance, D/o Posts, Ministry of Food & Consumer Affairs and Joint Secretary (or equivalent) from the Partner Government Agencies (FSSAI, Drug Control, Plant and Animal Quarantine). The task force will meet on a monthly basis to review progress against the Integrated National Logistics Action Plan at each intervention level, and also enable interministerial coordination/ information exchange required.