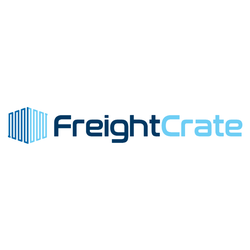 Driven by exponential demands and digitally empowered consumers, online marketplaces today have given a new meaning and power to supply chain logistics, especially by transforming air and sea freight forwarding processes. It has become vital for businesses to incorporate efficient internal logistics planning, and obtain the right mix of service providers that specialize in different transport modes and regions, and effective technological support to reduce work load and improve communication flow.
While the transportation of goods across cities, countries and continents is not a new phenomenon, modern logistics demands a more organised approach. Driven by precise understanding of the best mode of transport, timeline and nature of goods to be transported, organised logistics can actually prove to be a decisive factor in not just reducing costs but also creating customer satisfaction, increasing brand loyalty and improving profit margins for global business.
Listed here are some key factors that one needs to bear in mind when organising an efficient and robust supply chain:
1. Informed Choices:
When shipping goods internationally, choosing the correct mode of transport (Air or Ocean) is the first step. Customers need to then determine the most economical and suitable carrier (airline/shipping line), agent and service level, to ensure the shipment reaches on time. When making these decisions, clients often get access to only few carrier options, and approximate transit times but not to departure schedules and market information such as peak season congestion issues such as comparing price and service levels across multiple carriers and considering aspects like transportation conditions (especially for fragile and perishable goods), delivery schedules and market conditions is imperative to make an informed decision.
For instance, when choosing the best carrier for Ocean Freight shipments:  Carrier 1 could have 2 days shorter transit time but Carrier 2 could be departing 5 days earlier. Also, there could be more carriers with even faster delivery schedules which the customer is not aware of. On the other hand, when choosing air-freight services for urgent and perishable shipments, customers should opt for direct flights and during peak season, they should book on priority service rather than general air-freight service, to ensure on time-delivery. Hence, having access to adequate information in order to choose the most appropriate freight option and avoid shipment delays is vital to ensure that businesses do not incur additional logistics costs and consequential losses including loss of sales and penalties for delayed deliveries. Online marketplaces for logistics are simplifying this process by providing detailed and reliable information on a single platform to facilitate better buying decisions.
2. Rate Procurement:
Once the mode, service level and carrier are finalised, procuring a cost effective rate is the next step. Often businesses have to deal with multiple freight forwarders to get the best air or sea freight quotes and rates for local transportation, customs and other services. Furthermore, the rates procured are segmented and are quoted as per unit i.e. per kg/ per document etc. with multiple cost heads and variable charges. This results in a tedious process of calculation and comparisons that take up several man hours in obtaining a total freight cost which often differs from final invoice value due to hidden charges. For example, when importing via ocean freight from China to Mumbai, customers receive fixed trucking and customs charges in China and international shipping cost. However, Mumbai destination charges, which can account for more than 40% of the total freight cost are not clearly quoted and can differ depending on carrier choice- A fact rarely highlighted, causing customers to choose more expensive freight options, which ultimately impacts profits. Online logistic marketplaces can help eliminate these errors, limit hidden charges and offer consolidated door-to-door rates on a single platform, thereby simplifying the process. The approach also helps manage resources better by cutting down on man hours, while facilitating transparent and accurate freight procurement.
3. Order Management:
Timely and regular updates regarding the progress of the shipment is a major factor impacting businesses. Delay in shipment could mean major loss in revenue and might also mean additional costs in terms of penalties for some businesses. Most un-organised players have little or no means to track and share regular updates on the shipments with clients. Furthermore, since most customers use multiple freight forwarders for shipments from different countries, they need to follow-up for shipments individually with several service providers.  An organised and transparent digital marketplace, on the other hand, is tech enabled to provide centralized shipment management dashboards and automated and regular shipping updates, thus eliminating the need for multiple follow-ups and the losses incurred due to delayed deliveries.
4. Forecasting:
In a world driven by data, forecasting is a vital but over-looked factor in reducing logistics costs. By efficient mapping of past international shipments, one can derive valuable information with respect to frequent destinations, frequently used international freight forwarders, transport mode, average delivery times, average freight costs per shipment, weight/ volume of shipments, and type of material. This significantly helps in acquiring lower rates from vendors for all future shipments. Moreover, the data driven approach helps eliminate variability and assists the vendor to provide accurate and transparent charges with little to no scope of additional/ hidden charges during the later stages of shipment. Technology enabled digital marketplaces and online freight forwarders enable accurate recording and analysis of this data through a single dashboard, highlighting multiple variables. The dashboard also provides valuable insights into past errors or possible areas of improvement, based on the information collected over a period of time, thus ensuring consistent evolution towards an efficient logistic system.
5. Consolidation:
Frequent and un-planned shipments can prove expensive, especially for businesses operating in price sensitive markets. For example, the free flow of goods across the European Union can be leveraged to create a centralised hub for shipping to international destinations. Shipments from all over the continent can be clubbed together basis their destination and shipped from a single port, thus creating an organised logistics system. Consolidation can help reduce shipment costs through bulk volume discounts, help cut down on other ancillary charges like customs fee and documentation charges (which could have been higher for individual shipments) and facilitate better order management and timely delivery.
6. End-to End logistics service provider:
A major challenge faced by businesses that use multiple vendors for freight services is managing the import customs clearance process. Depending on the destination, the custom clearance can sometimes take 3-4 days to be completed even if all documents are in order – adding a timeline that was previously not factored in while calculating estimated delivery date for the shipment. Moreover, the importer needs to deal with one freight forwarder for shipping and another vendor for customs that sometimes causes miscommunications that result in customs delays and penalties that can severely affect margins. Online marketplaces for logistics are organising the planning process by providing consolidated inputs that factor in these minor but significant nuances, when offering initial comparative information on transit time, air and sea freight quotes, recommended carriers and mode of transportation. Also, they are functioning as an end-to end logistics service provider whereby all information and documentation is managed through a centralized order management dashboard and a single point of contact. This ensures that all shipping instructions are correctly implemented and customs delays are avoided thereby transforming the otherwise tedious and stressful process into a relaxed, transparent and reassuring experience.
Samir Lambay, Co-Founder and Director of Freightcrate Technologies says, "With several traditional services undergoing transformation to become an organised and transparent ecosystem, logistics too has arrived at a juncture where organised business is the most logical way forward. Through a digital marketplace, all stakeholders – from importers, exporters, freight forwarders, shipping lines, airlines and logistics service providers can offer cost effective, transparent and consolidated solutions to modern business, thereby accelerating growth of all stakeholders involved."