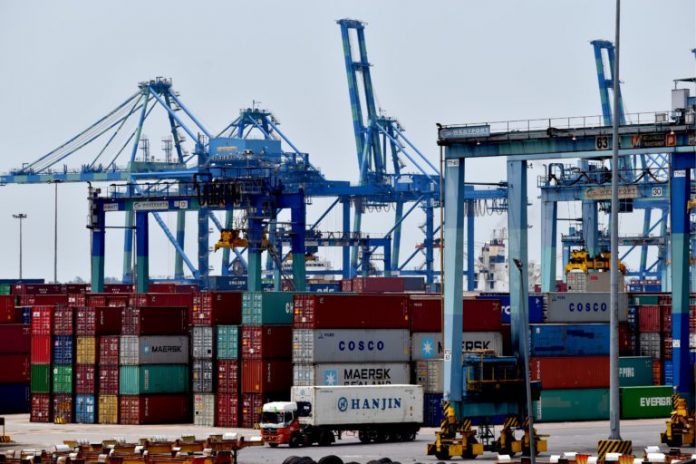 July 19, 2020: Malaysia's Transport Minister Wee Ka Siong said that Port Klang Authority (PKA) will offer incentives to terminal operators this year, as throughput is expected to decline by over 16% year-on-year, to 11.4 million TEU, due to the Covid-19 pandemic.
Port Klang is Malaysia's busiest container port, having handled over 13.6 million TEU in 2019, will offer MYR17 million (US$4 million) in incentives.
During a visit to Port Klang on 9 July, Wee said that cargo volumes in H1 2020 contracted by 9.3% year-on-year, as the pandemic disrupted supply chains, and no improvement is expected, this year.
The minister said the government's three economic stimulus packages and a short-term economic recovery plan, launched over the March to June period, are starting to bear fruit. The port's volumes have been improving since June.
Additional assistance comes in the form of longer free docking periods for containers. The complimentary period has been extended from four to six days for containerised imports, and from five to seven days for outbound containers.
Wee stated that PKA will also waive various government levies and fees by cancelling the need for various licences and permits, but this will be discussed with the relevant government departments.
On top of the efforts of PKA and the government, Northports and Westports, Port Klang's two main terminal operators, will also offer discounts to liner operators and shippers.
PKA will also provide subsidies and tax relief for the terminal operators, amounting to MYR3.23 million (US$757,000) by year-end. Tenants in Port Klang's Free Zone will also enjoy discounted rentals.
Wee said that PKA will continue to promote digitalisation to improve its efficiency.
Source: Container News