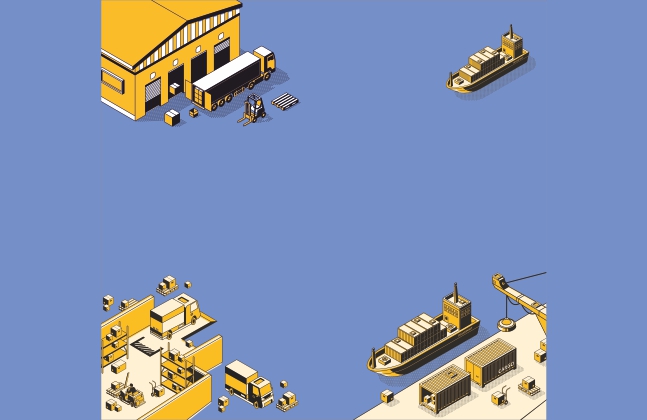 After a difficult and challenging 2018, industry forsees a further push in digitalisation, more initiatives from Government on ease-of-doing business and greater investment into logistics infrastructure
The year 2018 continued to be transformational for the logistics industry, buoyed by the enhanced governmental focus. Going forward in 2019, the growth trajectory in EXIM trade will see a continued upward trend with geopolitical situations getting better off to support global trade. The augment in port capacity both on the west coast and east coast and increased EXIM volumes will also augur well for the CFS business as well. The government's focus on developing logistics hubs will improve logistics reliability and reduce transaction cost. Warehousing will adapt to the hub and spoke model as fewer and larger warehouses evolve. The domestic economy is expected to do better in the next 24 months, allowing businesses to scale up and expand operations.
Inland water transport will pick up steam with NW-1,2 and 4 becoming operational. IWAI is procuring new ships that can sail in lower draft and this will also boost Indian trade with South East Asian neighbours. While the containerised trade continues to rise unabated, the liquid bulk industry will continue to perform well given the strong macroeconomic fundamentals of growth, rising incomes and demographic pressure.
Technology is going to play a key role in advancing the shipping and logistics industry. It will not only change the way business is done but also the business models will undergo a paradigm shift. PCS 1.0 X in its revamped form will connect and provide real-time information to all stakeholders. Automation of processes with ICEGATE has been a phenomenal improvement by participating government agencies. More rationalization of processes and procedures will promote ease of doing business further.
As the general elections approach, the elected government should come with an agenda to create conducive regulatory environment for industry to grow further and this should be supported by a bold and progressive budget with forward looking approach. Volatile currency movements, high capex costs and event risks including Brexit will continue to pose challenges. Another concern is the trend of increasing fuel price as this is impacting logistics industries badly.
The government looks to be moving in the right direction to achieve its Maritime Agenda 2020 that promises a positive outlook of expanding India's port capacity to 3,130 million tonnes and multiplying existing port performance. We hope 2019 brings stability and economic growth for one and all.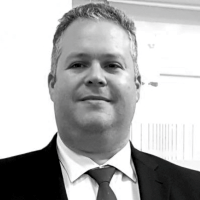 Business in 2018
India's containerized trade with the world has witnessed a positive uptick in FY 2018. The depreciating rupee has made Indian goods' price competitive, further leading to the implementation of trade barriers that have opened new markets for India. With the effects of demonetization and GST implementation settling in, the Indian manufacturing sector has picked up with rising imports from European and North American nations.
In terms of our operations, we have strengthened our trade lanes – we migrated port operations to Ennore, due to the congestion at the Chennai Port and started a weekly feeder service between Colombo and Male to provide a strategic trade opportunity to all the countries in South Asia. We have also undertaken digital transformation initiative in collaboration with IBM using blockchain technology to streamline the transport and logistics business for end-to-end supply chain solutions.
The need of the hour lies in developing connectivity and infrastructure between coastal areas and hinterland and remove trade bottlenecks. The road network and rail capacity across ports in India has to improve. The drafts at major ports need to be deepened to allow larger vessels.
Trends that shaped the industry in 2018
In FY18, cargo traffic at major ports in India was reported at 679.36 million tonnes and for April-August'18 it grew 5.13 per cent year-on-year to 288.38 million tonnes (source: IBEF). The government has taken couple of transport and logistics friendly policies in the form of the Bharatmala and Sagarmala initiatives, relaxation of Cabotage law and abolition of TAMP to transform India into a transshipment hub. This is indeed a relief for Indian shippers – until recently, more than 30 per cent of Indian container traffic was transshipped at ports outside India – they can now increase their competitiveness. The development of non-major ports and the SEZs closer to ports are imperative since ports handle almost 95 per cent of trade volumes in India.
The push towards Digital India has increased the pace of implementation of Single Window Systems to enable efficient customs clearance. Artificial Intelligence (AI) and Internet of Things (IoT) have made a significant impact in the originally brick and mortar industry, it is helping transport and logistics companies consolidate, analyze and track through mountains of data.
Finally, the commendable efforts in bringing up India's rank to 77 points in World Bank's ease of doing business survey, by reducing the operational aspects of business or compliances.
Expectations in 2019
Technology is going to play a key role in advancing the shipping and logistics industry. Digital innovation is one of our focus in the transport and logistics divisions where the brands – Maersk, APM Terminals, Svitzer and Maersk Container Industry will perform better as one business with a digital-first approach. Plus, conferring industry status to the logistics sector would attract more investments in developing cold chain, industrial parks and warehousing facilities in India.
We see the depreciation of rupee as a cause of concern but we will await the cycle to turn over. Even though the impact of major policy reforms such as demonetization and GST have subsided, the backlog of unpaid claims remains a challenge and weakens liquidity in the market. In the second half of 2019, we expect global refined products and fuels to be dearer in the face of the IMOs ruling that from 1 January 2020, marine sector will reduce sulphur emissions by over 80% in international waters.
On the regulatory front
India's maritime sector in the shipping and logistics industry owes to 14% of the nation's GDP. The Government of India has come up with several policies to help propel the industry forward by increasing shipping fleets in the country, opting for greater manufacturing of cargo vessels and working towards developing efficient intermodal systems that would support seamless movement of cargo across ships, rails and trucks. The government's increased investments and push for 'Make in India' can increase the sector's contribution to GDP and trade volumes; undertake strategic efforts to develop its 7,500 km long coastline and expand public-private partnerships to open newer opportunities for the sector. The government's Maritime Agenda 2020 promises a positive outlook of expanding India's port capacity to 3,130 million tonnes and multiplying existing port performance.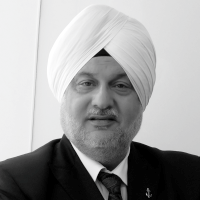 Business in 2018
2018 has been recovery year for the maritime sector. Businesses have been consolidating and building on their strengths. The freight rates have recovered but not to the desired levels which can dole out shipping industry from the severe downturn.
Developing new business could be one major achievement and to encourage and retain talent pool in difficult times was a challenging task for organisations.
Trends that shaped the industry in 2018
This year has been good for the Tanker segment as markets have picked up. However, the bulk trade remains burdened with over capacity. Gas business has been riding a high wave and hopefully, this will continue for next couple of years. Most of the other sectors are still struggling with low freight and high CAPEX costs.
Expectations in 2019
Expand or venture into new businesses. We hope geopolitical situations will be better off and support global trade. In India, we hope 2019 brings stability and economic growth.
On the regulatory front
Bold and progressive budget with forward looking approach
Since, it is election year we hope whichever Government is elected, comes with a majority and with an agenda to create conducive regulatory environment for industry to grow further.
Ease of doing business should be focus area to make Indian industry more competitive in the Global markets.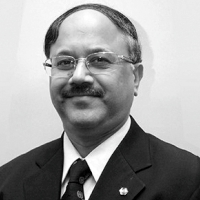 Business in 2018
India's exports have grown at a steady pace in the year 2018, hence there is a moderate growth in the logistics sector. Though the imports growth is very high, it is primarily due to high oil prices, the non-oil imports have grown moderately. This is based on the provisional statistics that are available. Consequently, the logistics sector has done reasonably well in terms of volumes, though the growth is not all round. Further, the sector is under serious pressure of high account receivable from the customers, as almost all customers are slow payers. The industry continues to suffer the challenges of unremittingly dropping margins. The operational problems in the port and ICEGATE system have also contributed to the challenges of the Exim logistics sector. Some of the segments that have done well and have outperformed the other sectors over the past 5 years include Liquid Logistics and NVOCC, sometimes referred to as container operators, who are engaged in slot chartering.
The SME segment of the industry has not been able to grow fast due to the pressure of financial credit, late payments by the customers, particularly the big companies & high cost of energy. The logistics industry also suffers from the malady of late payments by customers. Recognising the seriousness and the gravity of the situation the government has introduced online delayed payment monitoring system called MSME Samadhaan. Delayed Payments to Micro and Small Enterprises under Micro, Small and Medium Enterprise Development (MSMED) Act, 2006. Following the half-yearly reporting requirements, all companies who buy goods or avail services from micro and small enterprises and whose payments to such suppliers have exceeded 45 days are obliged to submit a half yearly return to the ministry of corporate affairs (MCA) stating the outstanding amount and the reasons for the delay. Besides building several checks in the tax laws including GST & Income Tax. The government has also introduced Udyog Aadhar Scheme for facilitation of recovery of overdue payments, other remedies include the petition in NCLT for winding-up of a company on grounds of its 'inability to pay debts'.
Considering the government initiative for the agricultural sector, the Reefer Logistics Sector is expected to grow fast in future.
Trade facilitation initiatives like Single Window (initiated by the World Customs Organisation and implemented by the Indian Government) and the Bali Package of World Trade Organisation for trade facilitation will catalyse growth in international trade. On the other hand, we see growth in countervailing forces of protectionism resulting in trade wars. The regional and bilateral agreements among the countries have a greater influence on trade flows than the WTO. Most regions have robust intra-region trade, the exception being the Indian subcontinent i.e. South-Asia. For the logistics sector to grow at a much faster rate, India's trade with the neighbouring countries has to grow considerably.
GST was one of the most important reforms of the government. GST being a new tax, there are several uncertainties about the interpretation of the provisions and implementation methodology.
The double taxation on import freight is also a matter of concern as import freights gets merged into the value of the goods and is subject to customs duty as goods, yet it is also subject tax to GST as a service. Similarly, some International transactions where the foreign customer is billed is also subject to GST. It creates a high resentment among the foreign customers as they cannot get an input tax credit for the same in their own country. Insofar as GST is concerned, the logistics sector expects simplification and greater clarity about the tax liability. The sector also expects the taxation structure to be compatible with the International Tax Regime for similar services rendered by the foreign freight forwarders and other Logistics intermediaries. The burden of filing numerous returns for GST and different returns in different states is also a cause of concern as it has increased the workload manifold. One more adverse impact of GST is the need for increased fund flow (cash flow) for the logistics service providers.
Among the important developments on the operational side include the launch of Port Community System (PCS) and Direct Port Delivery (DPD) of import containers. This, as expected, has expedited the dwell time and has also reduced the transaction cost.
Trends shaping the industry
It is expected that the digitisation of commerce will change not only the way the business is done but in addition, the business models itself will undergo a paradigm shift. The foray of e-commerce companies in logistics is going to change market dynamics considerately.
This will be compounded by some shipping lines getting engaged in the last mile solutions while rendering other logistics services. Both pose a challenge of disintermediation. The government also has been investing heavily in the logistics infrastructure, and the policy focus is on developing the logistics hubs, particularly the multimodal transport hubs. The investments will improve the reliability of logistics and reduce the transaction cost, including the overall transportation cost. However, to achieve its full potential, the connectivity and the quality of infrastructure in the port area needs to improve.
Acknowledging the importance of the sector, many states also now have published logistics policy and more are considering it. A clear and investor-friendly logistics policy will attract private sector investment in this sector.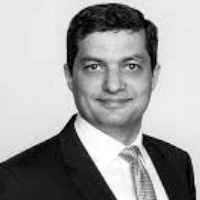 Business in 2018
2018 has been a landmark year for us, our partnership with NIIF has made key investments with the acquisition of Continental Warehousing Corporation and won the bid to develop and operate the FTWZ at JNPT. Through these, we have enhanced our portfolio to offer integrated multi-modal logistics solutions to our customers. Additionally, we have strengthened hinterland connectivity from our terminals and are working towards optimizing our inland assets to offer customized solutions to our customers.
There is still a need to reduce supply chain inefficiencies and leverage emerging technologies to deliver cost effective solutions. At DP World, we are working towards enabling 'smarter trade' by expanding into complementary sectors as we work to build both necessary physical infrastructure and digital platforms.
Trends that shaped the industry in 2018
The year has witnessed significant changes in the regulatory environment. The ever-changing industry dynamics have forced businesses to re-think their strategies and offer more value to their customers through improved service levels, competitive prices and advanced technological services.
Developments such as cabotage relaxation, implementation of GST as well as the emphasis given to reforms under Ease of Doing Business has had a noticeable impact. India has jumped 23 ranks in the World Bank Ease of Doing Business Rankings, to now stand at the 77th spot. GST has enabled rationalization of supply chains, which has increased operational proficiency. Further, DPD has resulted in reduced turnaround time for cargo.
"There is a need to revamp inland infrastructure to connect with internal markets via multi-modal transport. Increased investments are needed to improve cold storage and to boost the use of inland waterways"
The country is currently one of the fastest growing economies in the world with major strides being made with the logistics sector set to reach $215 billion by 2020, 34 mega MMLPs and over 1300 infrastructure projects underway. DP World has already invested $1.2 billion in the last 20 years supporting 24 per cent of all container trade and we look forward to expanding our contribution to the growth of the Indian economy.
Expectations in 2019
 It is an exciting period to be playing an integral part in the country's growth story. Numerous proactive measures have been undertaken by the government such as Make in India, Digital India and Invest India in order to boost the manufacturing sector. For these projects to be successful, there is a need to revamp inland infrastructure to connect with internal markets via multi-modal transport. Increased investments are needed to improve cold storage facilities and networks and to boost the use of inland waterways. An integrated logistics network will not just assist in ensuring just in time delivery, making cargo reach existing markets faster, but will also enable creating new markets for Indian manufactured products.
Further, growth in e-commerce will have a positive impact on the logistics sector, driving investment and development in the sector. Investments focused on development of logistics infrastructure near manufacturing hubs and ports such as – ICDs, DFCs, FTWZs and SEZs will help reduce logistics cost, making exports more competitive and imports less costly. This will further promote manufacturing and agriculture and will directly contribute in making them even more competitive in global/local markets.
On the regulatory front
We have been a part of India's growth story over the last two decades and are committed to the development of the port sector and have recently entered into agreements to develop efficient logistics infrastructure. India has vast economic potential and unlocking it will provide new trade opportunities. Efficient logistics is the way forward – to get cargo moving faster, safer and more cost effectively for all stakeholders.
We support the government's initiatives to encourage ease of doing business in the ports and the logistics sectors. We believe that ease of tariff regulation across terminals will provide all terminal operators a level playing field in order to facilitate trade and commerce in the country. We need a change allowing all operators, both existing and future to move towards a market-determined tariff.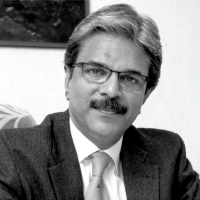 Business in 2018
The business continues to remain a bit competitive and the demands of the clients are increasing without a proper understanding of whether a forwarder can do it or not and without even wanting to compensate the forwarder for the extra work he is expected to do. In future the forwarder will have to offer a lot of extra services within the same price. Importers and exporters are going to expect more and more services from the forwarder.
Trends that shaped the industry in 2018
 I have worked at the inland centers of India and I have noticed that there is a lot of innovation and readiness among forwarders in the smaller cities to do more and more. They are more adaptable and ready for changes than basically an older port-based forwarder. The only problem is that while they are enthusiastic and ready they don't know how to do it and they don't recognise that they should charge for these services. They are offering a lot of additional services that a port-based forwarder doesn't offer. The expectations of the exim community in terms of credits is reaching disproportionate levels. Today sales are done based on the credit capability rather than actual ability. Whereas earlier, exim community looked at the reputation of the company, the knowledge base and desired to work with people whom they were comfortable with. Today they don't mind working with anybody as long as they are getting the price.
On the other hand, the exim community's insistence on wanting to be compliant, but expecting their service provider to be non-compliant is something that doesn't balance out well.
Catching up with digitalisation
 The freight forwarding community doesn't has a choice but has to start finding solutions which are technology based. Technology to a very large extent has done away with domain knowledge. The older generation had spent a life-time in picking up domain knowledge, but the newer forwarders will not have to work that hard because they will get everything at the press of a button. So, domain knowledge is going to take a beating but people will have to learn technology more and more. It is not very far away when the forwarding community will start working with their smart phones.
Expectations in 2019
The prices charged by freight forwarders is going to increase, because the profit margins on which they are working today are not sustainable. Either they will collectively or individually start increasing their prices or they will have to scale down their operations. Compliance on all sides will start taking precedence. Today we are more concerned about speed than compliance, but with single window interphase of Customs everything is available at the press of a button, compliance will increase and functioning will become smoother and better.
 On the regulatory front
There is a need for change in mind-set at the bottom level. The government has a will to bring in change and they recognise that unless this change comes in development will slowdown, but this attitude needs to percolate down. At the operational level a lot of things need to be changed. If you look at Customs, different cities in India marginally follow different procedures, so it is required that senior officials of Customs implement uniform practices across the country. Manual processes that need to be phased out should be done in a fast manner as still a lot of paper work is done.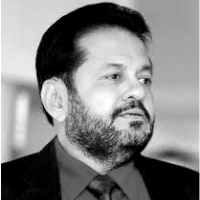 Overall business scenario has been satisfying though the global economic landscape faced headwinds in 2018 with geopolitical tensions, sanctions, protectionism, trade war and event risks as the main feature.
While the U.S. economy performed robustly, China has markedly slowed down; and growth in Europe and Japan continues to remain sluggish.
Despite strong headwinds the Indian liquid bulk industry has performed creditably. Import of two most essential commodities – crude oil and edible oil – has not shown any significant let up in the volume.
 Trends that shaped the industry in 2018
There was a spike in the international price of crude oil to a recent record of $86 a barrel by early October which has fortunately eased in recent weeks to about $60 a barrel bringing much needed relief. India's dependence on import of crude oil is to the extent of 80 per cent. At the same time, the currency (Rupee) depreciated alarmingly during the year, moving down from 65 to 73 in a span of a few months. But, notwithstanding these twin challenges, the liquid bulk industry weathered the storm admirably. This by itself should be seen as an achievement and credit should be given to corporate houses and service providers who worked in unison. I am happy to mention, the All India Liquid Bulk Import Export Association (AILBIEA) has been the focal point for much of the country's liquid bulk trade.
Expectations in 2019
The year 2019 is going to be equally challenging.
There are signs of continuing trade tensions, volatile currency movements and Event risks including Brexit, Indian elections, early signs of El Nino weather conditions and so on. We expect the U.S. Federal Reserve to hike interest rate at least once in 2019 (most likely in March) after which there could be a pause. This may stop the dollar from gaining further strength. There is also talk of the U.S. beginning to lose growth momentum in second half of 2019. In the event, global growth may slow down and shake the confidence of investors. More so, with the general elections slated for 2019, much will depend on the eventual outcome and as to which party is going to form the Government.
Yet, in the Indian context, we believe, the liquid bulk industry will continue to perform well given the strong macro-economic fundamentals of growth, rising incomes and demographic pressure. AILBIEA will continue to play its legitimate and useful role in ensuring uninterrupted trade in liquid bulk cargoes.
On the regulatory front
The liquid bulk industry in our country is a self-regulated industry. We would expect further rationalization of processes and procedures that would continue to promote further easing of business which in turn is sure to improve our ranking in Ease of Doing Business. AILBIEA is constantly working towards these objectives. We expect more progressive and more facilitative measures being introduced by the Government to boost the trade and remove more and more shackles, making it much more easier to do business in a more conducive environment.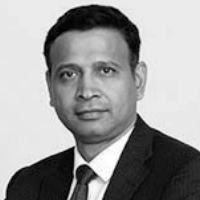 Business in 2018
The Business was good in 2018, we launched vertical of Coastal Forwarding, our volumes in FCL forwarding grew substantially and our CFS facility at Nava Sheva, the first green CFS in the country received excellent response. Our major achievement has been Teamglobal Logistics and the CFS Division, Globicon Terminals, both getting prestigious AEO certification by Indian Customs Authorities.
 Trends that shaped the industry in 2018
2018 saw further consolidation in the liner trade, we will have fewer shipping lines at end of 2018 than what we had in the beginning of 2018. This happened in both box and bulk trade. The 'America First' Policy of Donal Trump saw significant rise in USA imports before the trade barriers came in to the place. Now that the trade barriers are in place, we will see significant realignment of ocean routes.
There were no new orders for New Builds for most part of the year, only recently couple of carriers have placed order for large ships, this goes to indicate that the growth forecast is subdued, We saw relaxation of cabotage by the Govt and a big push for Inland Water Transport. These policy changes will certainly bring about changes in the Indian transport industry,
 We also see digitalisation of the transactions and lots of action on that front among all quarters.
Expectations in 2019
 We see further push in digitalisation, this will lead to disintermediation, this will open opportunities for new players, challenge for the existing players. Govt efforts on Ease of Doing business, new logistics infrastructures like IWT, DFC, New highways and port connectivities will be the growth drivers. On the regulatory front More Deregulation than Regulation is expected, we saw successful implementation of GST, that saw significant reduction of local taxes and corresponding paperwork. Going forward Govt is seriously implementing Single Window platform and making the customs 'Faceless'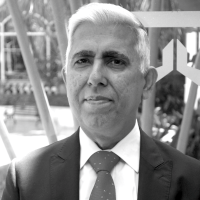 Business in 2018
CFS Industry has been facing rather difficult and challenging times since 2017 as there was a sort of negative image created about CFSs attributing high dwell time and the associated costs to them. Some loose statements made by one or two over enthusiastic bureaucrats added fuel to the fire. The timeline study done by FIEO on key stake holders identified the average dwell time in CFSs at JNPT around 150 hrs. However, the analysts as well as the government after clarification and representations by CFSAI, recognized and accepted the fact that the dwell time of Imports are solely controlled by Importers or their agents and CFSs have really no role to play. The activity within CFS required for any importer is barely 10-12 hrs.
Our biggest achievement as CFS industry in 2018 was our ability to bring out the factual position and correct the wrong perception that CFSs are responsible for high dwell time for imports and the associated costs. Secondly, the trade and the ministry realized that the ports having been conceptualised on CFS model, en-block evacuation of the DPD imports is best done by CFSs and not by direct importers. With the trust of DPD importers and they realizing that CFSs add value, out of approx. 58000 teu DPD imports, only 13-14,000 teus are cleared by DPD customers whereas the major chunk is evacuated by CFSs.
Trends that shaped the industry in 2018
The industry has shaped slightly better than expected at JNPT and Mundra where there is surge in volumes in 2018. The weakening of Rupee against Dollar saw an increase in exports. Though imports have become more expensive with Rupee falling, however both Mundra and JNPT saw reasonably good growth in imports as well. In JNPT, commissioning of the 4th container terminal BMCTL owned and operated by PSA has resulted in rationalisation of some services. This has eased the pressure on other 4 terminals to some extent. With GST more or less settling down, the trade has realized that their transactions are far more secured and safe.
 However BMCT being standalone and not having inter-terminal connectivity with other 4 terminals, it has also posed many challenges in terms of inter-terminal movements by rail and road causing increased dwell time and cost.
Expectations in 2019
For CFS industry, our expectations are that trade would grow further in 2019 and if the present government gets a mandate for another 4 years, the growth trajectory in EXIM trade will see a continued upward trend.
The formation and shaping of the new MMLP policy, which is on the anvil, is expected to redefine EXIM logistics to a large extent. The creation of new SWZ at JNPT and evolving of new MMLPs will also be a game changer. The Shipping Ministry's initiatives towards upgradation of New Port Community System PCS 1.0 X in its revamped form by Portall as the service provider will connect all stakeholders and real time information to each stakeholder will be available. This will bring in efficiency and at least 1- days of transaction time is likely to be reduced in EXIM logistics chain.
The growth drivers for CFS industry would be the augment in port capacity on both coasts and increased EXIM volumes. With 4th Terminal at JNPT picking up volumes, additional capacity commissioning at Mundra and other locations will surely surge the growth in EXIM trade. With increasing volumes and existing overcapacity available in CFSs, the competition will be tough and CFSs revenue realization per teu may dip to some extent. But the additional volumes should nullify that impact.
 On the regulatory front
A series of unprecedented reforms by present Government especially by CBIC & Customs in last 2-3 years have truly made a paradigm shift in EXIM logistics and has actually benefited the trade in "Ease of doing Business." Customs have changed their role to some extent from being a "Regulator" to a "trade facilitator." However for better productivity, the Regulators (Customs / CBIC) also needs to ensure that the stakeholders, especially the CFSs created at a huge Capex are not "over regulated". Renewal of operating licence on regular intervals, hazardous cargo handling approvals and stringent audits, despite most of the CFSs following world class systems and processes need to be curtailed. Like other industry, under "Ease of doing Business," self-assessment and certification should be encouraged.
 Lastly, the newly created CFSs/ ICDs as custodians have the additional burden of the staff cost under "Cost recovery" by DGHRD, CBIC. However despite completing the prescribed norm in terms of timelines and threshold limits, cost recovery waivers are often delayed for years. This is one area where trade has been representing and a recent Gujarat High court Judgement in favour of the custodian has made the CBIC rethink and they would need to come out with new norms.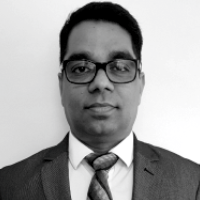 Business in 2018
After the introduction of GST and demonetization, there have been several changes which companies have had to adhere to. Most of last year was spent in streamlining the IT systems and the operating processes to be compliant with these new changes. At the same time, it gave opportunity to consolidate volume to lesser number of warehouses. We worked on this with our customers, which helped us increase our volume. As we have strategically located our warehouses, this also helped us bag more business from our existing and new customers. And opened opportunities to add a lot of value added services to our clients. We increased our utilization by around 10 per cent.
Trends that shaped the industry in 2018
 When it comes to the industry, it took a year for the implications of GST to be streamlined. Businesses had to be restructured to include GST and now we can see that most companies have firmed up their plans. This led into requirement of larger size warehouses and transportation solutions. Now companies are clear on which distribution network helps their business. Resultant, a lot of warehousing facilities are being built on a fast track. Importance of 3PL logistics companies is more visible now.
Expectations in 2019
 Government has announced that they have over achieved their GST collection target. The government should think of restructuring the GST so that the burden on corporates is reduced, while you still meet GST targets. A special focus on small and medium sized organisations would help. All recent changes have helped larger players to adapt quickly leaving smaller organisations behind.
The trend of increasing fuel price is still a challenge. This is impacting logistics industries badly. Most of the small transporters are off road now, and struggling to come back on road with business. They are completely broken after increasing fuel price in the recent past, which they could not pass on to customers, where agreements are signed with fixed pricing for a longer period. Daily price change in freight is still not an acceptable phenomenon due to administrative hassles.
On the regulatory front
Firstly, there should – hopefully – not be any new introductions in terms of taxation and/or logistics related laws and policies. I feel that a couple of years of stability is very important for this industry to streamline things. Maybe after that it would be ready to take on more changes. At present there are investors looking to invest in logistics industry in India, but constant fluctuations in policies showcase the industry as an unstable one and that may work as a caution to the investors. Second important thing is control on fuel price. It will be great if government could control fuel price at lowest possible, and revert back to monthly price changes rather than daily one. Customers' agreements do not allow changing prices daily for a transporter, their frequency is, at max, monthly and hence to protect transporter's interest, reverting back to monthly price change would be of great support.
Business in 2018 2018 has been a mixed year for Tiger Logistics. The company has completed 2.5 years on Bombay Stock Exchange's main board and feeling good with a proud experience. September end half yearly results were closed with more than 15%. The company hopes to keep the growth momentum high in the next two quarters.
Tiger Logistics has become the 9th Indian company that registered itself as an AEO (Authorised Economic Operator) and got the certification. Today the company has a staff strength of 375+ persons, a fleet of 59 vehicles with 14 offices in India – New Delhi, Mumbai, Nashik, Pune, Kolkata, Ahmedabad, Veraval, Mundra, Hazira, Vadodara, Ludhiana, Jaipur, Bengaluru, and Chennai. Tiger Logistics has the best Technologies like customer redressal system, mobile applications, GPS tracking and cloud computing to improve communications, logistics, and inventory tracking. This works together to boost customer trust and brand loyalty.
Achievements:
 Tiger Logistics has successfully operated newly opened offices in Bengaluru and Chennai locations. Tiger Logistics has covered almost entire ports of India through pan presence and agents and associates presence. We have a team of reputed agents and associates around the globe and through them we operated several successful supply chain operations. Tiger Logistics management has always been keen in growing the corporate customer base in order to give leeway to company to always reinvest its profit for the future organisation.
Challenges:
The company feels in the disorganized nature of the logistics sector in India, is a manpower heavy industry and lack of adequate training institutions has led to a shortfall in skilled management and client service personnel.
Trends that shaped the industry in 2018
The Indian transportation and logistics industry is emerging rapidly to an efficient level along its growth trajectory. Rising investments, rapidly evolving regulatory policies, mega infrastructure projects, and several other developments in recent times have driven the Indian logistics market to a global extent. As the Indian Government implemented GST, E-WAY Bill, MAKE IN INDIA, and PPP program on a broader and bigger level, left no stone unturned, our country continues to emerge as a biggest manufacturing source/partner. It's important to know that all aspects of a business are profit centres, so be ready for the increased workload that's coming your way. The country will be a crucial part of everyone's business plan for 2021-2022. Near-shoring is a growing reality, and India is coming on very strong within that context. Con- currently, we see positive indicators for the Indian economy.
Expectations in 2019
 By the implementation of GST, the logistics companies, which are currently forced to set up many small warehouses across multiple cities are setting up just a few, big warehouses region wise and also following the hub-and spoke model for freight movement from the warehouses to the different manufacturing plants, wholesale outlets, retail outlets and the various POS. That means the fastest growing Indian economy will be engaged in a new, rising trend that's going to make its first run in 2019.
As an economy and trade specialist, I'm looking carefully right now at the positive economic growth trends that are coming in 2019 and 2020. I expect the domestic economy to do better across this 12 to 24 month period, which means many companies should be thinking now about how to scale up for and accommodate this expansion.
 On the regulatory front
We appreciate Government of India efforts behind implementation of GST, E-WAY Bill, paperless process in Excise & Customs and also removal of Octroi and retrieval of Ease of Doing Business ranking of India on the global front. No doubt that the India government is playing good moves to prevent tax outliers and promoting investments in India by marketing Make In India. Logistics industry is increasing and growing but at a very constant speed and the reason behind is Dollar Exchange rate. The decreasing value of Rupee is making a clear rough impact on the business and industry. The Indian logistics industry spends around 14 per cent of the GDP on different types of cost incurred in logistics operation. The amount of cost incurred is very high in comparison to the logistics cost incurred by different nations.
 Domestic third party logistics space is expected to grow at a 19-20 per cent Compounded Annual Growth Rate to reach `58,000 crore by 2019-20. This growth rate is based on the expectation that the new government improve its services and policies for 3PL players like us so we can optimize our operations to reduce cost and increase margins.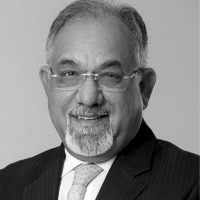 Business in 2018 The dry market has been seeing ups and down this year also and the YO-YO continues un abated. On an average there has not been much change except in that tanker Market. Accordingly our business has also been flat. Same time we have managed to keep our head above water and expect to close the Financial year on a positive note.
Trends that shaped the industry in 2018 Like I said above the industry is still not sure if we are out of dumps. There have been some positive signs. Going forward we do expect positive developments as far as tonnage supply is concerned. January 2020 Should see some of the older tonnage going to the recycling guys. Fitting of scrubbers on such vessels may not be such a good idea. Availability of compliant fuel will be also an issue and so will be the Price differential for 0.5% IFO. How much of this will get passed on the trade and how much ship owners will have to absorb will be a governing factor.
Expectations in 2019
2019 will see lot of discussion and action on fitting of scrubbers and use of complaint fuel. Already there are view points on close loop or open loop scrubbers or hybrid scrubbers. Vessel owners need to shell out millions of dollars for fitting these and not fitting the right one could be counterproductive. Singapore has already said it will only allow Close loop scrubbers in its waters. With most of the East West Trading vessels using these waters, the choice seems to be obvious.
 Dry Market is not expected to change much. The USA China Trade / Tarrif war will have its own repercussions and industry will be watching that. Other wise I don't expect much change.
 On the regulatory front
The Govt is trying hard to promote Indian Shipping as well as coastal and Inland waterways. The initiatives have moved from paper to field. Proactive steps have been taken including investing in roads to improve connectivity with Ports, building inland terminals, barges for leasing out for promoting trade movement etc. What has not been acted on is how to incentivise the poor ship owner. He has been left to fend for himself and the market forces. Opening up of Cabotage has brought more challenges to Indian ship owners. We would like the authorities to realize if the ship owner does not find a particular trade lucrative, he will not invest his time and money to acquire and operate ships. No one is in the business for charity. The authorities need to work on rules and regulations applicable to coastal shipping. They must be in line with what is ground reality and focused towards ease of doing business.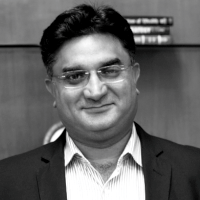 Business in 2018 TMILL group has witnessed significant growth in volumes, revenue and profits in current financial year. The railway business is in an exciting growth phase and is likely to grow further with the introduction of the GPW-IS Policy by Indian Railways.
 Trends that shaped the industry in 2018
The industry is trying hard to become more organised and changes are visible. The approach of the companies and industry is more professional and there is resolve to change things. The most significant emerging trend is the focus on efficiencies led by digitalisation. Going digital is the way forward.
 Expectations in 2019
Not only the central, but also the state governments are willing to look at the policy framework to promote business. There is a resolve to change and the government is willing to listen and solve problems.
On the regulatory front
 Overall 2019 will come with its ups and downs, made more exciting by the upcoming general elections. The year is expected to have steady growth for the industry. The investments done in ports, roads and railways should start delivering results towards the later part of 2019. With rapid growth of Indian economy, the logistics sector will find it difficult to manage the rate of growth and it may expose more bottleneck and areas for redressal. While the government is trying to play its part in developing policies and infrastructure, the industry players are yet to get their act together. The scepticism of the industry has to go, it needs to be replaced with optimism, faith and positivity.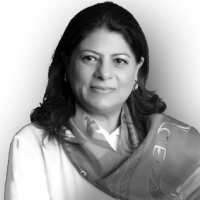 Business in 2018
 Business could have been better. However, we are grateful that we managed to come through another year safely; without being scarred by the onslaught of recession or severe cash flow problems. Cash flows are my main worry. Along with unprofitable business. There is too little business being chased by too many people and this is unhealthy for all. Even the customers.
Our major achievements were winning the ONGC contract for supply and installation of Communication equipment on their rigs and platforms and entering the Charts business by winning the SCI charts tender. However, both are almost with zero profit, so the going will be tough.
 Trends that shaped the industry in 2018
I think Defense has still been our saviour this year too. And of course Service.
We render service to a host of foreign customers who actually do pay on time, enabling us to keep our cash flows safe.
 Our thrust towards quality and honest lifeboat and fire fighting services, especially putting up a state of the art hydrotesting machine is something I am very proud of. Considering all the accidents that have taken place last year, especially SCI, I do hope it encourages ship owners and vessel managers not to only go by L1 but to give due credence to quality and integrity.
Expectations in 2019
I do hope the offshore industry picks up and for the return of new shipbuilding orders. Shipyards have a cascading effect on the job market. Currently all private shipyards are in the doldrums.
Interesting will be the development of the Marina in Mumbai. I hope the Government has the good sense to continue with its thrust in this sector. The development of Inland Shipping should also provide an impetus for growth to our industry. Hopefully it will bring about the revival of shipyards and facilitate relatively pollution free transportation !
On the regulatory front
I think GST rates need to be rationalised. 18% is too high for the shipping industry especially on Services. It makes us uncompetitive as a result we lose business to counterparts in the UAE or Singapore. I am waiting for the new software from DG Shipping for liferaft servicing and supply of Pyros etc. The current scenario of spurious Pyros and unethical LSA servicing is worrying especially since the dishonesty in this segment is so blatant and obvious!!! The Government needs to step in and regulate it.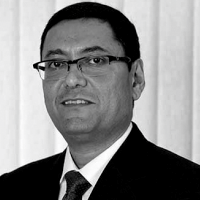 Overview of the year gone by and outlook for 2019 "At Mahindra Logistics Limited (MLL) we believe that the year 2018 continued to be transformational for the logistics industry. This was due to enhanced governmental focus on the sector. The work that commenced in 2017 with GST, continued in 2018 with E-way bill, Logistics Performance Index for States, and a nodal Department for Logistics.
In addition, there is an umbrella initiative: LEEP i.e. Logistics Efficiency Enhancement Program; under which several steps are being planned by the Department of Logistics. The department has also unveiled a new logo for Indian logistics and working towards ensuring that only credible players are permitted to use the logo. The 'National Logistics Portal' has also been launched recently. This portal will be the market-place for all services for the entire logistics ecosystem.
One of MLL's purpose principles is 'Shaping the Industry'. We are working with the 'National Council for Logistics' under CII and 'Department of Logistics' on initiatives like standardization in the logistics industry. From a contribution to GDP, logistics sector at 13- 14% is almost as important as agriculture and therefore needs proper attention. Government is advocating Make in India. We believe that for this to succeed Move In India has to be more efficient. That is the importance of role of logistics sector.
In conclusion, at Mahindra Logistics, we foresee another exciting and action-filled year for logistics".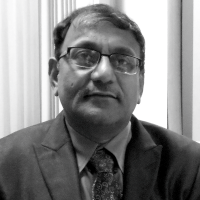 Business in 2018
Performance in calendar year 2018 was satisfactory for Balmer Lawrie as far as Logistics business is concerned. We have done marginally better than last year; but for certain headwinds which were beyond the control of the industry, we could have done even better. We have started handling more DG cargo in the last couple of years and executed multiple shipments of IMO cargo, the biggest shipment being that of 167 teus in one lot in 2018 so far. We have been handling a lot of International air charters and in this year, we have ventured into domestic air chartering too. The firming up of oil prices in the third quarter of the calendar year led to volatility in freight market. We also noted that many importers started converting FOB shipments to CIF shipments citing ease of transaction which is a matter of grave concern for any Indian freight forwarder.
As far as CFS business is concerned, there has been no growth and it is becoming extremely difficult to hold on to the existing volumes as DPD volumes go up and the "available volumes for CFS" is being chased by too many players leading to chaos in the market place as far as revenues and earnings are concerned.
Trends that shaped the industry in 2018
Year 2018 is proving to be transformative for the logistics industry. The government has given the "infra"
"Collaborative working will be taken to the next level with the mushrooming of start-ups which will bring innovation into play in offering services. Ease of doing business will open up opportunities."
status to logistics enabling better access to funds at lower rates. This year has seen increased government spending in the development of infrastructure – ports, rail stations, roads, border check points etc. Inland waterways, which has been talked about for a long time has finally taken off and will go a long way in addressing pollution related ecology issues of the country. This development can lead to much reduced domestic freight charges and spare the country of a huge import bill on oil. First and last mile connectivity issues still needs to be addressed for it to be a game changer for the country. We saw enhanced focus on serving Tier II and Tier III cities by virtue of this. Technology like Blockchain offers companies and their supply chain more transparency, allowing them to work seamlessly with suppliers and logistics providers without fear of compromised information. Use of Artificial Intelligence would also help the logistics industry in a big way to meet the growing customer expectations, in the days to come.
The Government decided not to allow CFSs to be set up in four major port cities viz., Mumbai, Chennai, Vizag and Mundhra as the stated objective is to promote direct deliveries from the port without the involvement of CFSs. There seems to be some confusion in what is recorded as DPD imports. DPD has definitely changed the earning profile of the CFSs and many are struggling to stay afloat. Margins have dropped significantly and many have started providing "more value added services" to negate this impact.
Expectations in 2019
 Continued governmental expenditure in infrastructure and key industries is what we expect. We have seen mergers and acquisitions in the past and also have seen some collaborative working where multiple service providers share common resources to provide cost effective logistics solutions to clients. The collaborative working will be taken to the next level with the mushrooming of start-ups in this domain which will bring innovation. Ease of doing business will open up opportunities with initiatives like 'Make in India' and 'Skill India' helping the industry to grow. The dedicated Freight Corridors are expected to be fully operational in 2020 and the Inland Waterways will open up opportunities for the creation of Logistics Infrastructure along the route. Technology initiatives like "portals" to find the best freight rate may pose some serious challenges to the conventional "brick and mortar" logistic companies. A bigger challenge I foresee is on the incentives being extended to the exporters particularly after the US lodged a complaint with the WTO's Dispute Settlement Body (DSB) in March 2018, challenging the incentive schemes for Indian Exporters.
On the regulatory front
 The Government should figure out a way to encourage FOB import shipments to lend support to Indian freight forwarders. This will ensure that cartel formation between the suppliers and local freight forwarders in some countries is not adding to cost of imports for India. MSMEs, which happen to be the backbone of the economy, used to import on FOB terms. However, because of GST on Ocean Freight, MSMEs are switching over to CIF primarily to avoid cash flow issues related to taking credit of GST paid. Further, there is an increase in FE spend through this process.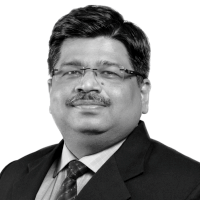 Business in 2018
From our business perspective, there was no major change from 2017. Recovery in the oil prices brought back some activity in the Middle East but overall market scenario remained volatile. Changing geopolitical scenario has added to the uncertainty. One of the major challenges in 2018 has been the unpredictability of the demand, leading to underutilisation of resources and higher overheads and lower margins.
Trends that shaped the industry in 2018
One of the key trends has been consolidation in the liner industry, which is changing the competitive landscape and impacting position of terminal operators and other service providers. This trend is expected to continue in coming years as supply pressure will force shipping lines to forge alliances to manage capacity and margins. In addition to this, industry is witnessing increasing penetration of IT in the form of digitalisation, e-commerce, automation, data analytics and the trend will pick –up in the coming years as players will be forced to adopt these tools to remain competitive.
Expectations in 2019
We expect 2019 to be bit subdued for Indian market in view of general elections. Players and investors will adopt wait and watch policy. Similarly, increasing protectionist policies is expected to add to trade war could restrict flow of goods and global trade. This would have adverse impact on demand for shipping, which is already suffering from over supply. On operational front, ship-owners are still not sure of the impact of new emission norms which will come into effect from 1st Jan 2020. There is lack of clarity on the compliance cost and supply of low sulphur fuel. However, digitalisation and AI in maritime sector is expected to provide new opportunities for various industry participants.