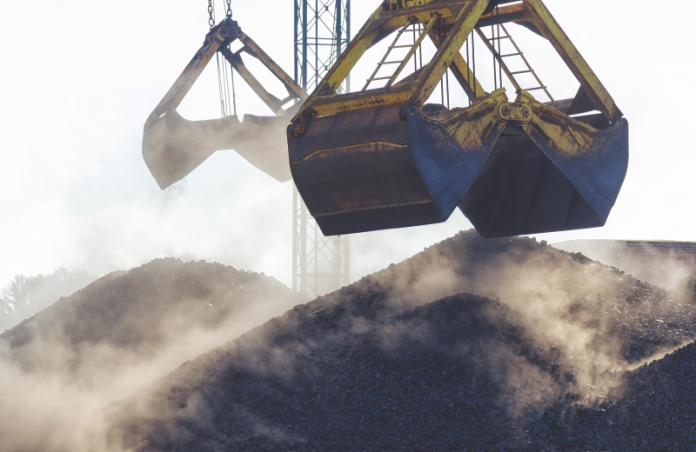 Movement of bulk commodities has maintained momentum for coastal shipping which still struggles for attracting more volumes. While the west coast is about finished and containerized goods, the potential is on the East Coast that eyes to gain from bulk cargo
For some time coastal shipping is being voraciously endorsed by Union government and fleet operators are trying all permutations and combinations to attain maximum capacity utilization for their vessels. However, the results are far from satisfactory for the industry, and it is costing more dearly to container fleet. Meanwhile, the movement of bulk commodities has kept the momentum for coastal vessel operators. While the west coast is about finished and containerized goods, the East Coast of India eyes to gain from bulk cargo. In the absence of documented cargo mapping, fleet operators have been scrambling to find the right mix of load factor for their vessels to remain afloat. The bulk cargo segment largely constitute of five major commodities such as coal, petroleum, oil and lubricants (POL), iron ore, and fertilizers.
M.V. Kapardee, Deputy Director (Research & Planning), Visakhapatnam Port believes that after years, government is focusing in the right direction by initiating a cluster-based approach towards development of ports and port-based industries. Notably, the shipping ministry had recently conducted an origin and destination mapping of major cargo items to align the port capacity and infrastructure needs as per demand. The clusterbased approach is a step in the right direction, as in the long-run it will create a sustainable business environment for ports.
Paradip Port is a major beneficiary from the bulk cargo rush. Rinkesh Roy, Chairman, Paradip Port said "Major coastal cargo that moves through the port is thermal coal from coal fields in Talcher to power plants in south India such as APGENCO and TNEB. The coastal coal volume is about 24 million tonne. Moreover, JSW and Essar Steel move iron ore pellets and iron ore fines through coastal vessels. Essar Steel in FY2015- 16 has moved around 2.5 million tone of bulk, and JSW had moved approximately 1.5 million tone during the time period."
Coal is the main cargo on East Coast and it has been growing in the last 12 months. The container movements have not seen any great changes with limited movements from Kakinada, Visakhapatnam and Chennai for other Indian ports. For other cargoes which can possibly move on coastal shipping, lack of regular schedules is a drawback, opines Capt K G Ramakrishnan, MD, Ben Line Agencies.
Recently, steel cargo movement has started from steel plants in Kalinganagar and other parts of the state to Western parts of the country. The future growth in cargo volume largely depends on the demand for thermal power plants in south. Most of the coal volume is handled by Tuticorin, Ennore, Krishnapatnam and Kakinada. Coastal movement of coal has dropped by about 1 million tone till October, 2016 due to less production at mines in Talcher, Paradip Port Chairman Roy said. He stressed that there is a demand for storage space, as bulk cargo mover require more space to aggregate and distribute cargo.
Kamarajar Port, being close to thermal power plants in Tamil Nadu has benefitted from coastal coal movement. M.A. Bhaskarachar, Chairman and MD, Kamarajar Port said, "Coastal bulk cargo consists of liquid and coal. Due to government's stand to reduce coal import, coastal coal movement will increase in coming times. During FY2015-16, the port has handled 15.27 MMT of coastal coal and 10.34 MMT of foreign coal."
Despite the potential for coastal bulk cargo, cargo profile has been limited to few commodities. Identifying some of the challenges for the segment, Ishwar Achanta, Joint MD, Portman India and MD, Viking Shipping, said "Roughly 3.5 billion metric tone of cargo is moved within the country, whereas less than 5 per cent of total volume is move by sea in India. But there are lot of issues related to coastal shipping. Vessels pay for duty paid fuel which is about 27 per cent higher than bonded fuel. The discount given by ports on tariff for coastal cargo includes port, marine and cargo related charges. The ports need to give more incentive to encourage coastal movement. Moreover, government has asked ports to build new berths to handle coastal cargo whereas ports like Chennai already have 22 berths. It is advisable to built a berth at ports like Paradip and Visakhapatnam which have congestion but it is not a wise move to invest in berths in Chennai or Tuticorin. Government has to make policies depending on requirements of a particular port."
Elaborating more on the challenges, Debashis Dutta, Immediate Past Chairman, FFFAI, said, "Lack of proper infrastructure, handling facilities for coastal vessels, connectivity among ports, inland rail/road with hinterland are the bottlenecks. Time has now come that coastal cargo movement is developed with inland waterways to boost logistics sector."
Currently, coastal vessels have to wait for their turn along with the EXIM cargo vessels to berth whereas in other countries like the US, Europe and Japan coastal vessels get priority berthing because they are competing with road and rail transport. The key to success of coastal shipping lies with effective and efficient inventory management. For example, a manufacturer can move as little as a truck load of cargo from his factory, and he receives the payment once the cargo reaches his client. On the contrary, it requires a minimum of 2,000 tonnes of cargo to move by a vessel. Furthermore movement by sea requires far more multiple handling, and documentation process. Hence, to make coastal bulk movement a more lucrative proposition, all these factors needs to be taken into account, including the inventory holding cost. There is a variety of cargo that can be moved by coastal mode but it can be successful only when the right price point is offered to the end user. Vessels require volume, based on economy of scale, to become viable, hence government needs to work with all stakeholders to generate that kind of volume and effectively manage the inventory.
Sky is the limit
During the early 90s, it was a period when India was opening its economy, which registered a surge in outbound cargo traffic. While India had 10 major sea ports then to handle international cargo, in case of air cargo the onus was majorly on Delhi and Mumbai airports which were severely under capacity both in terms of ground handling and aircrafts. Hence, it forced the government to adapt Open Sky policy. The change in policy was a big milestone particularly for the air cargo sector in India. Removal of regulatory regime prompted international cargo carriers to consider India as an investment destination and undertake commitments on long term basis. The time has come India needs to replicate similar policy approach for coastal shipping.
There are other aspects that also hinder growth of coastal movement. Indian Customs Act is common for all ports, however for each port it is applied differently. Ports like Cochin and Kakinada demand papers for coastal cargo similar to import cargo, whereas Chennai Port instructs that submission of a letter mentioning coastal cargo will be enough to unload cargo. Similarly, there are several other niggling issues like employing foreign crew on coastal vessels. Highlighting some of the major bottlenecks for coastal shipping, P S S Prasad, President, Apollo LogiSolutions, said "Slow clearance of coastal cargo and infrastructural gaps in handling coastal vessels at major Indian ports are some of the issues faced by the industry. Meanwhile, all of the major public ports in India are setting up a green channel for the clearance of coastal cargo to reduce supply chain bottlenecks."
Preparedness of ports for coastal cargo
About 3.5-4 million tonnes of coal is moved from IB Valley in Odisha to thermal power plants in Tamil Nadu through Visakhapatnam Port. Other coastal movement handled by Visakhapatnam is about 6 million tonnes of iron ore pellets from Essar plants in Visakhapatnam to their steel plant in Hazira, and steel is moved by SAIL and Vizag Steel Plant (RINL) to the west coast. There is demand for coastal movement for steel, cement, and food grain from the region.
Visakhapatnam Port has registered an overall growth in coastal cargo, which account for about 24 per cent of total cargo handled at the port. Among the coastal cargo, about 5 million tonne of iron ore and pellets move to steel plants in Maharashtra and Gujarat, 2 million tonnes of POL products, and about 3-3.5 million tonnes of coal for thermal power plants in Tamil Nadu.
Based on the shipping ministry's Origin Destination study on cargo traffic projections and logistics bottlenecks, in future about 5 million tonnes of POL products will be moved from the oil refinery in Paradip to meet the requirement in Andhra Pradesh and Telangana. Expansion of HPCL refinery in the future will lead to a traffic of roughly 15 MTPA of crude import by 2025. POL coastal traffic is expected to reach 7.5 MTPA by 2025. LPG imports are also expected to increase to 1.5 MTPA by 2025 from current 1.1 MTPA, driven by government's focus on distribution of LPG connections to rural households.
v.Janardhana Rao, Director (Operations), Gangavaram Port pointed out, "In FY2015-16 coastal movement has increased. Once Railways reach 100 per cent capacity utilization, it will be difficult for them to further expand. Most of the ports in India have invested in modernization and doubled their capacity, but they are running at average 40-50 per cent capacity. Hence ports have enough capacity to handle coastal cargo, and ports are extending various incentives in the form of vessel related and other charges to costal cargo. It is not true that coastal vessels don't get priority berthing. But users have to do a cost analysis for moving cargo by costal vessel vis-à-vis rail or road. For example, NTPC requires 6-7 million tonnes of cargo and if they use rail it will require around 6-7 rakes on regular basis from mines to their plant. But instead they can bring cargo from mines in Odisha to the nearest port and move by costal vessel to Gangavaram, which will be much more cost efficient and it will reduce load on rail network. Moreover, Coal India should invest in developing hub closer to various industrial regions from where various buyers can purchase coal which will also cater to buyers requiring lower quantity of cargo."
Port companies like Adani Group is working on a coastal shipping strategy to bypass its cargo movement by surface mode. The company plans to position Dhamra as an important feeder port for the coastal shipping of coal from the east to south and west coasts of India, and aims to capitalize from Coastal Economic Zones. In FY2015-16, the company registered a volume growth of 23 per cent, and for the first time volume growth at its ports on the east coast surpassed west coast ports. In FY2015-16 Dhamra Port moved 5 lakh tonnes of coastal cargo, mostly slag. In FY2016-17, 3.75 million tonnes of cargo was moved through coastal mode (3 million tonnes iron ore and 0.75 million tonnes coal.)
Similarly, Prakash Tulsiani, COO & Executive Director (Operations), Allcargo Logistics in an investor conference call has recently clarified that the company is awaiting what the government is doing on Sagarmala and other initiatives.
The roadmap to execute the vision for modal shift of cargo from road and rail mode to marine has been affected by conflicting interests of various ministries like rail, coal and to some extent customs. Some of the bright spots at the policy front are encouraging coastal clusters for bulk commodities like cement and steel which will allow more smaller users to choose coastal shipping.