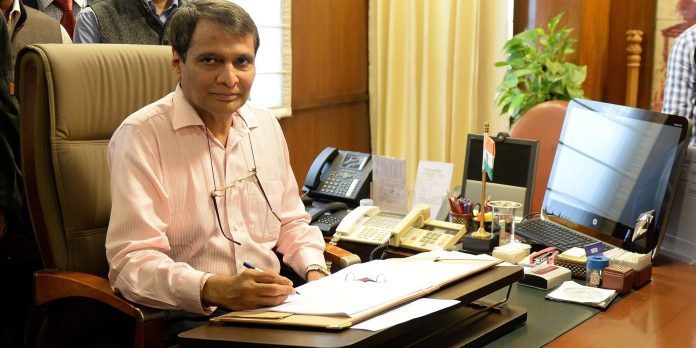 Railway Minister Suresh Prabhu flagged off the first high-axle load steel carrier train from Jamshedpur to Chennai. The high axle load train is a customised rolling stock based on the need of customers to carry more goods. Besides, Prabhu also inaugurated 45 new freight terminals developed with private investment. In the Rail Budget 2016-17, it was announced that railways would develop at least 100 freight terminals on private investment in the next two years.
On the freight sector, Prabhu said that for the Railways, it is an important segment. "Change in freight policies are always required. These new 45 freight terminals inaugurated today are a next step of changes in freight policy.
"Challenge for railways is to run passenger and cargo train on same track and maintain the punctuality. Our traffic has grown 65 times and handling capacity has just grown to four times. To maintain punctuality is a challenge, we are working for it," he said.