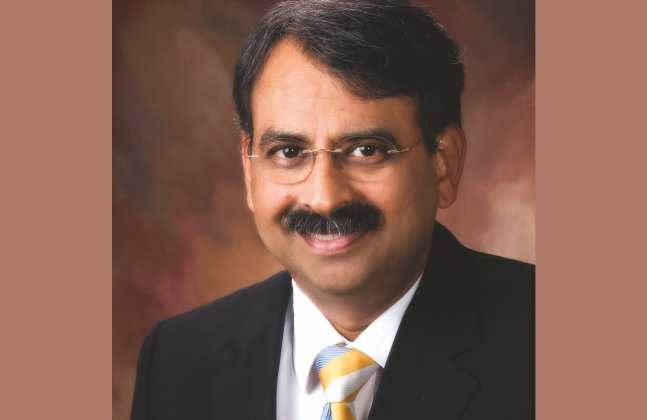 Konecranes has launched a new system called COFASTRANS for quickly loading and unloading mega vessels. The company has a balanced product portfolio that can deliver steady performance and high moves per hour
How has been the business last year? From which of the industrial sectors are you getting more demand?
Each of the business areas within this new group achieved strong performance. I am especially happy that Business Area Service has been able to perform the majority of their integration work, Industrial Equipment has undergone the first phase of its turnaround, and Port Solutions showed a satisfying order intake. These achievements are already ample demonstration of our underlying task – preparing a solid base upon which to develop our next phase, which will be one of growth.
India is promoting use of inland waterways and coastal shipping. Which of the container and bulk cargo handling equipment will be required in these operations?
Inland waterways and coastal shipping require specialised vessels to be operated and so the equipment for loading and unloading cargo into them will also be different. Konecranes proposes Konecranes Gottwald Mobile Harbour Cranes, Boxhunter RTG to Inland Water ways for bulk as well as container handling.
Shipping lines are adding bigger vessels. What type of demand does this create on equipment suppliers?
Mega vessels generate high pressure on quay capacity. Conventional STS cranes are reaching their limits to grow further. That is why Konecranes launched earlier this year a new concept for handling the megavessels called COFASTRANS. Mega-vessels require revolution, which provides challenges to terminal, crane and vessel concepts. COFASTRANS, a fast and eco-efficient transshipment system for ultra large container vessels, can support high volume production. COFASTRANS is a system for loading and unloading large container ships using an innovative portal crane and indented berth, instead of the existing cantilever cranes and long straight line berths. The objective is to substantially improve the efficiency of container transportation in terms of time, cost and environmental impact. The ship is central to the working area with cargo handled over both sides, cutting in half any congestion at the quayside. The new portal cranes have been designed so that each crane can line up and address two rows of on-ship containers simultaneously, with each row being serviced by two trolleys. This can double the number of lifting hooks over the ship and reduces the outreach distance by half. Shipping companies have been calling for 250 berth moves per hour (up from about 150 at present) and no current system can get close. COFASTRANS can exceed 250 and also uses less seafront land. The efficiency of COFASTRANS is built from adaptation of the latest container handling techniques combined with large crane technology from the shipbuilding industry as well as vessel navigation in confined waters, such as seen at the Panama Canal.
What features customers look for while choosing cargo handling equipment?
Seaports and terminals across the globe are in a pursuit to decrease congestion and reduce the turnaround time of ships as well as trucks and rakes by moving cargo (containers) quickly yet efficiently and in a safe and reliable manner. Here productivity of the equipment used for loading and unloading cargo is of prime importance. Hence, high productivity, safety and reliability are the top three features that people look for while choosing an equipment.