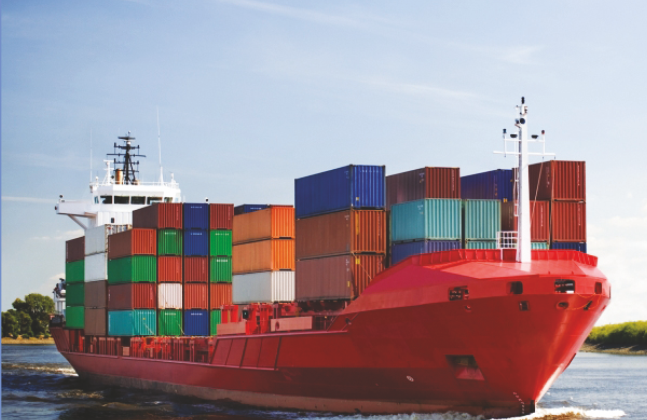 Transhipment through Indian ports can enable Bangladesh expedite its cargo movement, provided the bottlenecks at land customs stations are resolved
For long, South-east Asia has been marred with poor intraregional connectivity and trade, until India and Bangladesh came together to put forward a classic example of intra-regional coordination on matters of connectivity by initiating coastal shipping which has been growing steadily. Bangladesh moved a step forward by allowing use of Chattogram and Mongla Ports for the movement of goods to and from north-eastern states of India. Reciprocating India has initiated a pilot programme for transit of Bangladesh export cargo from Petrapole to Kolkata Port and Nhavasheva Ports / Kolkata Airport.
Port congestion resulting in delayed cargo movement and longer dwell time for ships has been a perennial problem for the Bangladesh trade that has been bearing the brunt in terms of higher logistics cost and often delayed consignments shipped to their business counterparts in the west. While the Bangladesh government has taken a slew of measures to address this issue by adding infrastructure at the ports and developing new terminals, another feasible option is the new proposal which is in pilot phase for transhipment of Bangladesh cargo through the Benapole/Petrapole land customs stations to the Kolkata Port, Nhavasheva Port and Kolkata Airport.
The Pilot Program has been initiated for a period of six months during which Bangladesh cargo movement will be as follows:
From LCS Petrapole to Kolkata Port and Air Cargo Complex, Kolkata
From LCS Petrapole and LCS
Gede/Ranaghat to Nhavasheva port by rail.
 In a first of its kind move, bonded cargo from Bangladesh was flown out of Kolkata airport in December 2018. The transfer of cargo weighing 4.1 tonnes from Bangladeshi trucks to Indian trucks took place at the Benapole-Petrapole border and was moved to Kolkata airport and airfreighted to reach Europe.
While the transshipment via Kolkata airport has been successful, movement through Kolkata port is yet to take off. Elaborating on the time and cost issues that may deter the cargo movement from Kolkata Port, Ashish Kumar Gupta, Managing Director, TM International Logistics says, "Bangladeshi exporters have so far been moving their cargo through road to JNPT as most of the exports are destined to the west and so JNPT is a logical port of choice. So it is very unlikely for exporters to come to Kolkata Port and then move west. Further there are hardly any mainline calls at Kolkata Port and even if some RMG exports come to the port it is seasonal. Comparing logistics cost wise, it will be much cheaper for Bangladeshi exporters to move cargo via Land Customs Stations to Mumbai. Another issue is the traffic restrictions in the city of Kolkata which makes it very difficult for moving cargo."
 Pointing at another bottleneck, Ashutosh Jaiswal, President – Intl Business Division & Logistics, Century Plyboards (I) Ltd says, "This movement has been happening earlier as well, but the government has put a restriction that only 5 per cent of the traffic can move directly from CFS to the check post. The land customs stations at Benapole and Petrapole have a typical issue for parking of trailers. Any trailer coming for exports, except perishable goods, has to go to parking first due to which the cargo movement gets delayed and the shipper has to bear a demurrage for 11-21 days, which is around `20,000 to `30,000 for a shipment. Off late, the government has decided that any cargo coming from CFS or ICD can go directly to the check post and skip the stop at the parking. But this could not materialise as only 5 per cent of the traffic was allowed direct movement to the check post."
 Ashutosh Jaiswal argues that once the cargo moves out from CFS or ICD, it is already Customs cleared and should not be delayed. If the 5 per cent restriction on cargo movement is relaxed then seamless movement of cargo to and from Bangladesh can happen at a much lesser cost.