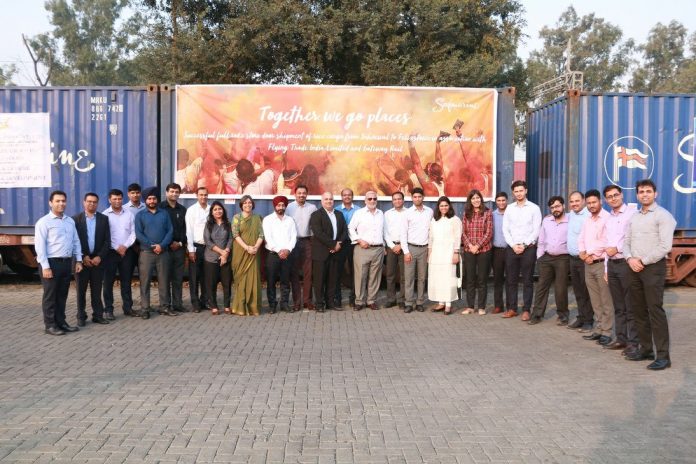 90 units of TEU's to be transported from Ludhiana to Mundra in one single train- Facilitates ease of doing business
First ever export shipment to be moved through rakes in complete capacity – Opens a cost-effective, reliable, convenient trade route
Safmarine denotes a new chapter in logistics supply chain solutions
Safmarine, one of the world's leading container carrier has achieved a breakthrough in Store-To-Door logistics solution. For the very first time in India, Safmarine has enabled the movement of 90×20 containers (full rake capacity) for a single shipper on one single train. This milestone was achieved in association with Flying Trade India Pvt Ltd and Gateway Rail.
The full rake of rice cargo are on its way to Felixstowe in the United Kingdom. Mr Bimal Kanal, Cluster Manager – Safmarine India, said, "At Safmarine, we have always worked towards creating a seamless and convenient platform for our valued customers. This achievement surely serves as a testament to the same. We look forward to providing this service to more EXIM traders of the country and help them reach farer and bigger markets. And at the same time contribute to the country's economy"