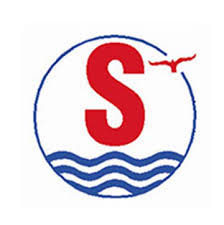 Seamec Ltd has bounced back into black by reporting Oct-Dec net profit of Rs 36 crore from a net loss of Rs 8 crore in the corresponding quarter last year.
Seamec  is a subsidiary of HAL Offshore Ltd, a part of Sanjeev Agrawal led MMG Group. Sequentially too, the company that operates diving support vessels in the offshore space and one bulk carrier, had a net loss of Rs 16 crore in Jul-Sep quarter.
Total income during the third quarter under review grew by 158% to Rs 106 crores from Rs 41 crores on year.
"The rise in net profit is attributed to the growth in revenues driven by gainful deployment of assets in terms of number of days deployment and contribution from Barge Contract at remunerative prices. The outlook for the vessel operating for coming quarter looks robust  due to deployment of all assets of the Company in full for the Quarter and continuation of Barge Contract on Consortium," said S.N. Mohanty, President, Corporate Affairs, Operations and Company Secretary of the company.
Seamec has a wholly owned subsidiary at Dubai that owns and operates one Bulk Carrier. The Company also entered into Barge contract with ONGC on a consortium basis.
Total expenditure during the quarter grew by 44% on year and 26% on quarter to Rs 70.28 crore.
During the nine month period ended December 31, the company posted a net profit of Rs 40 crores compared to a net loss of Rs 14 crore. Revenue from operations for the period grew to Rs 193 crore, from Rs. 127 crore, up 52% on year. EBITA for 9 months period is Rs. 78 Crore and EPS is 56.90.
The Board has also reviewed the status and feasibility of scheme of demerger of EPC and vessel division of HAL Offshore Ltd into Seamec Ltd and decided to withdraw the same considering that the intended synergies based on which the demerger was planned have been diluted and will not be in the best interest of the company and its minority shareholders.