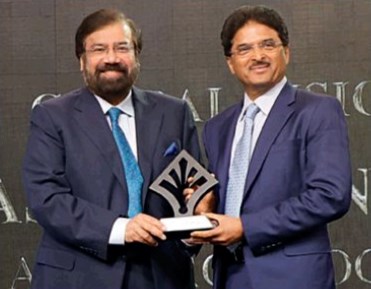 Mr. Shashi Kiran Shetty, Chairman, Allcargo Logistics Limited, was honoured with the Global Visionary Award at the prestigious Economic Times Family Business Awards recently held in Mumbai. The Awards have been instituted to recognize the enhanced leadership positions of Indian business families in global markets and their foresight & vision to accelerate operational innovation on a world scale.
"Allcargo has been the first Indian company to establish a credible presence in the global logistics domain. The functional emphasis of Allcargo has always been on good governance, sound checks and balances in the organization, the foresight to have the right management and create shareholder value. I have always respected relations and steadfastly maintained that the four pillars of our organization have been people, customers, investors and partners." stated Mr Shetty while receiving the award.
The Awards are a part of the larger ET Family Business Forum.