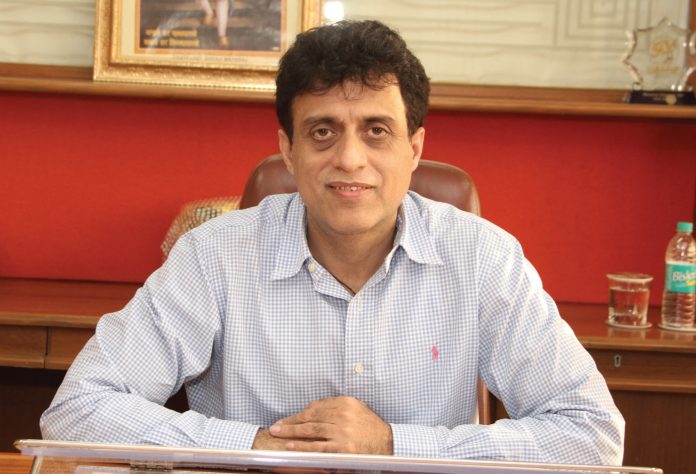 Shri Sanjay Sethi has taken over as the Chairman of JNPT, effective from 3rd January, 2019. Shri Sethi is an IAS Officer of Maharashtra Cadre of the 1992 batch and was the Additional Municipal Commissioner (Projects) for MCGM (Municipal Corporation of Greater Mumbai), prior to this appointment.
Shri Sanjay Sethi brings with him 26 years of experience at senior levels in Government of Maharashtra and Government of India. Some of the other  key portfolios Shri Sethi served are, CEO – Maharashtra Industrial Development Corporation (MIDC), Additional Metropolitan Commissioner – MMRDA, Secretary and Development Commissioner – Industries Department, Government of Maharashtra, Municipal Commissioner of Thane and Nagpur, and Managing Director – Maharashtra State Electricity Transmission Co. Ltd.
He has been entrusted with the responsibility of Mega Projects like Mumbai Metro, Coastal Road, Urban Projects of Water Supply and Sewerage. He has also led the investment promotion and implementation of industrial infrastructure projects.
Commenting on his appointment, Shri Sanjay Sethi said, "JNPT has dynamically sailed through its nearly three-decade journey and has emerged as the number one container port in the country. The port is now on a major drive to be bench-marked with the best ports in the world and a series of digital initiatives and large scale infrastructure plans are under implementation in that direction. This is an exciting phase of growth and expansion at JNPT and I am delighted to be part of this growth journey."