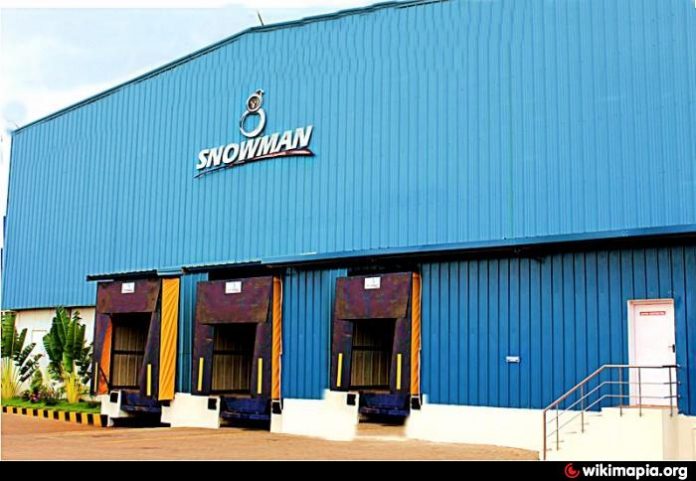 Snowman undertakes major restructuring and expands capacity
Hires senior management to initiate change
Increases pallet capacity in South
Significant shift from leasing vehicles to owning vehicles for warehousing customers
During the quarter ended March 31, 2017, Snowman Logistics Ltd recorded sales of INR. 44.57 crores as against INR. 47.61 crores for the same period in the previous quarter. While EBITDA decreased to INR. 6.12 crores from INR.11.24 crores, PAT increased to Rs.3.62 crores from a loss of Rs.2.01 crores in the previous quarter.
EBIDTA fell by 46 percent due to a fall in revenue and increase in cost. While about INR 6 crores is attributed to lower occupancy, there was a one-time hit of about INR 8 crore which included additional provisioning, repair & maintenance to improve service levels, and stock losses. The PAT was up due to a tax write back.
On an annual basis Sales during 2016-17 was Rs189.24 crores as against Rs.224.86 crores during the previous years. This fall of 16 percent was mainly due to downsizing of transportation vertical and discontinuation of the FS division which also happens to be the main reason for the one time hit that the company took in this financial year.
EBITDA decreased to Rs.36.36 crores from Rs.48.65 crores while PAT for the year was a loss of INR. 4.93 crores as against a profit of INR.  20.54 crores during 2015-16.
The Company commenced operations at its 5100-pallet warehouse in Cochin taking the total installed warehouse capacity to 103600 pallets.
Commenting on the results, the Chairman Mr. Prem Kishan Gupta said, "The year 2016-17 was a challenging one for the company. The Company undertook several initiatives to consolidate its position as a market leader, including major changes in the leadership team with the induction of several experienced senior managers that includes the CEO, VP-Operations, VP- Sales and GM- Transport. There was a shift in the business model where we moved from leasing vehicles to owning vehicles for our warehousing customers. Further we are focusing on improving processes and systems that will add tremendous value for our customers. We are confident that the impact of these changes will be reflected in the performance of the Company in the coming year."