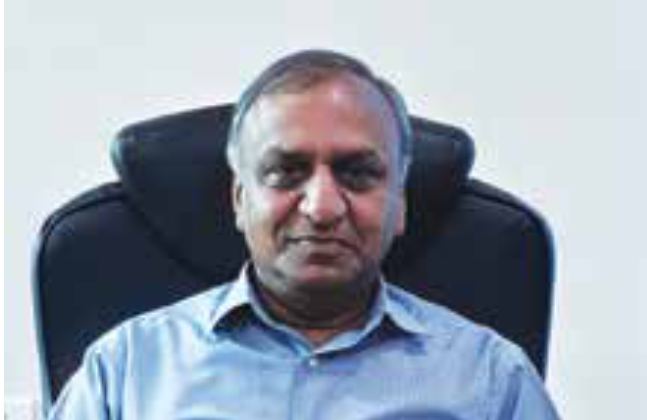 In spite of having the best facilities, the shipyard that has the honour of building independent India's first ship was in the red for the past few years. The shipbuilder has been brought into the black at the able hands of Rear Admiral LV Sarat Babu, NM, IN (Retd), CMD, Hindustan Shipyard Ltd. In a one-to-one with Sisir Pradhan the veteran naval officer gives an account of the dramatic turnaround
Q The shipyard has come out of red after you took charge. How did you do it?
I joined Hindustan Shipyard on January 5, 2016, and then the company was making a loss of more than `204 crore, and it had a negative net worth of more than `1,000 crore. The shipyard has some excellent facilities like lot of water front with deep draft to build and launch a ship. But little bit of effort was required to motivate people to increase productivity to deliver ships on time. We started boosting the morale of the team and motivate them before working on production oriented activities. The shipyard doesn't have any labour unrest issue because of the number of welfare initiatives. I also ensured that the funds are used diligently. The company used to pay `45 lakh per month for overtime allowance, which is brought down to less than `10 lakh per month.
Q What are the major projects completed in CY2016?
IN CY2016, Hindustan Shipyard has completed construction of six vessels, which includes two 25-tonne tugs for the Indian Navy, one 25-tonne tug for the Andaman and Nicobar naval command, one Inshore Patrol Vessel for the India Coast Guard, and two tugs of 50 tonne each for the Kandla Port Trust. We are targeting to deliver eight vessels in CY2017. In FY2015-16, the company made a net profit of about `19 crore. We are hopeful to make an operating profit in FY2016-17.
Q How do you look at the competition from private players?
Competition is increasing in shipbuilding sector. Unlike PSUs, private companies are not bound by the rule of providing employment or opportunity to a certain section of the society. Moreover, the issue with PSU is that overheads are more, hence I tried to cut them down to become more competitive. We have also cut the manpower to the right size. Government shipbuilding orders are awarded based on competitive bidding. We produce ships in record time, and orders will follow. New entrants will find it difficult to compete as shipyard requires lot of infrastructure, equipment, construction base, and large water front with adequate depth. Shipyard workforce can't be skilled overnight.
Q What is the current order book size of the company?
As of now I am not satisfied with the order book. We are building few tugs, a fleet support vessel, an IPV and two mini submarines for the Indian Navy. We also have some ship repair works. The shipyard has the capacity to take more projects, and I have approached the ministry in this regard. We should have at least an order book of `5,000 crore a year, which can place us in a comfortable position to turnover every year. But currently, we have an order book of `1,000 crore.
Q Have you stopped taking civilian vessel work, as the shipyard is now under Ministry of Defence?
No, we still build civilian vessels. Though there are no new orders for civilian vessels but we have to be competitive with foreign shipyards like Sri Lanka and South Korea. They have very high level of automation which helps them to cut down costs. We have signed an MoU with Hyundai Heavy Industries to modernise the shipyard. Following which five fleet support ships for the Navy will be built in 2018. Other future project we look forward to is to build two landing platform docks for the Navy. We are hopeful to get more vessel orders as government is promoting coastal shipping and inland waterways.
Q Is there any scope for private players to partner with Hindustan Shipyard?
Indian companies are more keen on partnership for sharing of work, which is not of much interest to us because this kind of arrangement is possible when we have capacity overload, but now we are an underutilised facility.