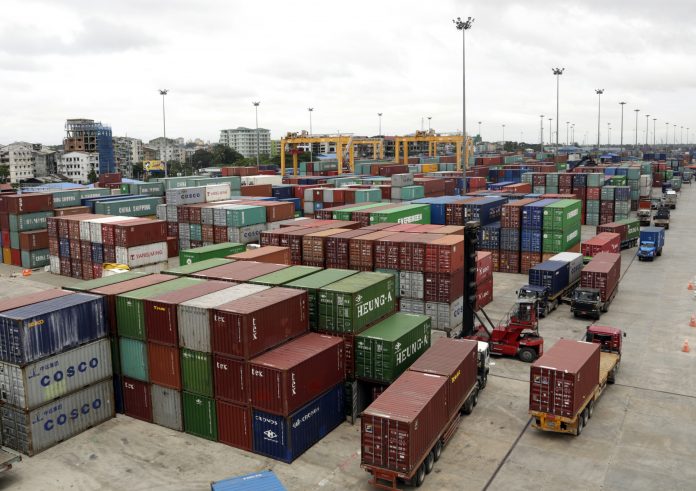 Nepal trade is stuck during the COVID-19 containment lock down as processing and movement of documentation gets tardy
The world has been too dependent on China for everything and this pandemic has come as a rude shock to all. The effect on Nepal is going to be very hard as the government has not yet prepared for smooth operations and easy connectivity at transit points beyond boarders and within. We should plan a speedy method of handling cargo for both imports and exports through the transit Ports using our own Customs points. This means faster clearance, automation of documents through authentic government agency with no involvement of personal contact and possibility of automatic means of transport from logistics centers.
Revealing the current state of affairs during the COVID-19 lockdown Rajan Sharma, Immediate Past President, NEFFA says, everything related to logistics is functional but still goods are not moving. Customs are operating with lesser staff on duty and officers come only if clearing agents file document, but clearing agents are instructed not to file documents except for essential items and avoid crowding at the customs premises, as a measure to contain the spread of pandemic.
"My export of food items from ICP took 7 days to clear through Customs, it took 9 days to reach Kolkata Port and was detained outside for three days as documents could not be processed. As per the CHA, the export consignment is still waiting at the Century CFS since a week, pending Customs clearance. The Consulate General of Nepal Office discussed the issue with Indian Joint Commissioner of Customs but nothing was done as of April 14," informs Rajan Sharma.
One import container of Chocolates from Indonesia is stuck at the port or CFS and is not traceable. Neither the CHA nor the shipping line is informing on the status of the shipment. The documents had reached at least seven days before the vessel arrived and no processing was done as of April 14.
Goods by ECTS via Vizag and Kolkata Ports are moving in a bit slag manner which is inciting demurrages at ICD Birgunj. It is learnt that around 800 containers of Nepal-based MSME importers are still stuck in Vizag Port due to processing of documents.
ICP is operational but only goods like oil and gas are coming and very little or no commercial cargo. If a process of clearance using automated documents and without the involvement of CHA is not worked out, then Nepal trade will suffer a lot.
There has to be in place a pandemic/disaster management system to get the supply chain right. Use of state owned agencies for facilitating the trade within and across borders is a must when private service providers are reluctant to provide service due to fear and non-availability of right gears to operate under given context. With so many procedures and documents and multiple operators at ICPs, ICDs and Ports and several steps involved, smoothening the supply chain is just a buzz word.