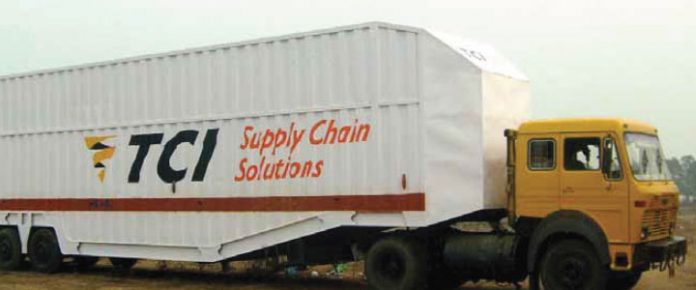 Company's Standalone revenue and net margins grow by 24.5% and 65% respectively
Transport Corporation of India Ltd., India's leading integrated supply chain and logistics solutions provider, announced its financial results for the third quarter ended on 31st December 2017.
The company's total revenue for the quarter registered a growth of 24.5% over corresponding quarter last year while the Profit after Tax registered a growth of 65% during this period.
Keeping in view of the overall performance, TCI Board of Directors has decided to pay 2nd interim dividend to shareholders at 50% (i.e. Re. 1.00) per share. This is in addition to the 1st Interim dividend paid to shareholders at 30% (i.e. Re. 0.60) per share.
Commenting on the results, Mr. Vineet Agarwal, Managing Director said, our positive Q3/9M results is devoted to TCI's continuous focus on value growth verticals like retail, auto, pharma etc. through its service segments like large scale warehousing, multimodal rail and coastal solutions amongst others.
He further added, the two major announcements by the Government on granting infrastructure status to logistics industry and the eventual implementation of the e-way bill are long- term positive steps for the economy as a whole. Both these steps along with GST would move the logistics industry towards the formal economy.