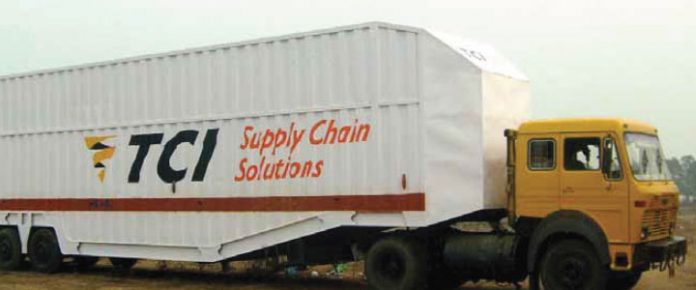 On the back of this sustained growth, the company has recommended 2nd interim dividend @60% (INR 1.20 per equity share on face value of INR 2 per share).
Year-end high of orders, seamless logistics operations through GST and E-way bills and high quality surface express service among the major contributors to end Q3 on a high
TCIEXPRESS, the market leader in Express distribution in India, announced its financial results for the Q3 of FY 2018-19. After reporting stellar figures in Q2, TCIEXPRESS has sustained its robust growth figures. The company's net Q3 revenue showed robust growth of 14.89%, while the EBITDA stood at INR 31.63 crores after registering an increase of 28.26%. The company's PAT also rose subsequently by 21.31% during the quarter. The impressive revenue and growth figures in Q3 are reflections of the company's strong management, operation control and the positive customer experience. The company was able to showcase such impressive growth by leveraging its broad branch network of over 700 centers across the country.
TCIEXPRESS completed an excellent performance in the third quarter of the financial year with surface express service and strong B2B customer engagement, in particular. The management also recognizes the significant contribution of expansion in tier-II and tier III cities. Additionally, the continued positive effect of policy level changes such as GST and E-Way bills among both businesses as well as consumers has added to its success.
Acknowledging the notable figures for Q3, Mr. Chander Agarwal, Managing Director, TCIEXPRESS, remarked, "The logistics sector has achieved substantial importance in the Indian economy, serving as the most important link to facilitate the growing B2B large manufactures and SMEs. TCIEXPRESS' sustained service quality, even in the face of increasing competition from both organized as well as unorganized sectors, has helped us grow significantly. Since there has been a significant increase in the consumer base in tier-II cities, there has been a boost in demand for express delivery services. That coupled with the regulation of GST and its growing acceptance in the market has helped us achieve these figures. We assure to continually provide our timely express logistic services to a wider range of businesses over the coming quarter."
With such strong numbers registered during the Q3, TCIEXPRESS has further strengthened its claim as the forerunner in the express logistics segment.