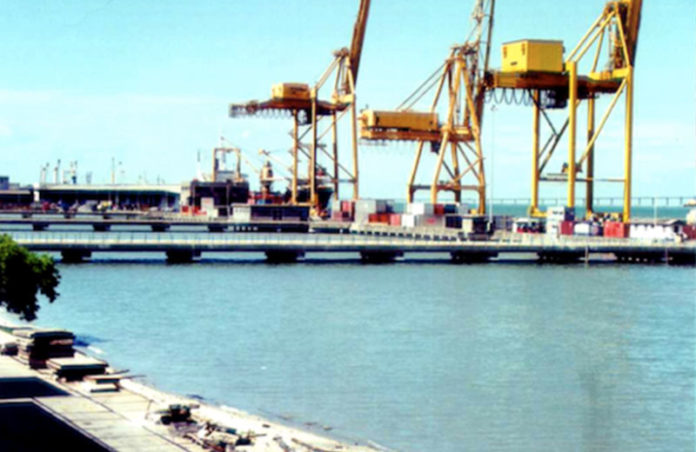 The recent Union Cabinet decision approving a much-delayed port to Enayam, near Colachel in Kanyakumari district, has received accolades from within the State as industry-insiders believe the initiative would bring in a lot of benefits for Tamilnadu.
The new facility after it comes into existence will be able to capture deep berthing vessel movement and transhipment activities, said a source in the logistics industry.
On Tuesday, the Cabinet had given an in-principal nod for setting up the port, works for which would start next year, revealed Communications and IT Minister Ravi Shankar Prasad at a media briefing.
"It would also boost domestic economic activitiy. Providing other modes of connectivity such as rail and road to the place would be a bigger boost. Enayam can be a transhipment hub for local industry as it is strategically located at a central point for the entire east and west coast of the country," said the source.
Union Minister Nitin Gadkari said 25 per cent of Indian container cargo is transshipped at foreign ports and Tamilnadu alone accounts for more than 50 per cent of transhipped cargo. Developing Colachel will arrest any attempt by neighbouring nations eyeing transhipment opportunities in the region.
He added that 20 metre draft will be maintained that will boost fisheries and trade in the region. So, farmers and fishermen will also benefit by the facility, he said. An SPV (special purpose vehicle) would be formed for the development of the port.
"Colachel port will not only acts as a major gateway container port for Indian cargo that is presently transhipped outside the country, but also become a transhipment hub for the global east-west trade route," an official said.
The official said the overall cost of the project is about Rs 25,000 crore including phase-1 which will be implemented at a cost of Rs 6,575 crore.
Private operators will invest about Rs 2500 crore for the development of terminal berths, yard and equipment in the first phase.
However, the neighbouring State of Kerala does not seem to be okay with the project as it feels its Vizhinjam Port, being consrtucted at a cost of Rs 7,525 crore, would run out of business. The Centre\'s decision to approve construction of a major port at Enayam, near Colachel in Tamilnadu, which is hardly 25 km from the proposed Vizhinjam International Deepwater Multipurpose Seaport is unjustified, said Kerala Ports Minister Ramachandran Kadannappally.
In Tamilnadu, MDMK chief Vaiko said the government should first clear the doubts and apprehensions expressed by fishermen in the area, before starting the project.
According to an agency report from Puducherry, National Fish Workers Forum chairman M Ilango also protested the move as he said it would "pave way for the dislocation of the livelihood sources of the fishermen."
BENEFITS OF COLACHEL PORT
1. Boost local (Tamilnadu) economic activity
2. Enayam can be accessed in less than two days, compared to the present practice, thereby reducing logistics cost
3. It can act as catalyst for the development of southern districts in Tamilnadu
4. TN would be getting a fifth major port
5. Attract transhipment and deep berthing vessel movement
6. Neighbouring nations would lose opportunity to tranship
7. Boost to fisheries industry