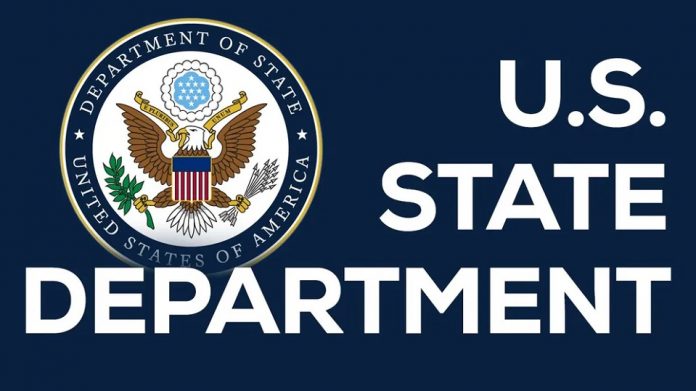 September 16, 2020: While the Nepal government's stated attitude toward FDI is positive, this has not yet translated into practice, says State Department's Investment Climate Statement
While Nepal has established some investment-friendly laws and regulations, significant barriers to investment remain, according to a recent report of the US State Department.
In its '2020 Investment Climate Statement: Nepal' released recently, the US Department of State said that corruption, laws limiting the operations of foreign banks, limitations on the repatriation of profits, limited currency exchange facilities, and the government's monopoly over certain sectors of the economy, such as electricity transmission and petroleum distribution, undermine foreign investment in Nepal.
However, the country offers opportunities for investors willing to accept inherent risks and the unpredictability of doing business in the country, according to the statement. While the current government that enjoys a two-thirds majority has pushed through several laws and regulations in recent months, they have failed to attract increased foreign investment.
"As promulgated, however, the Foreign Investment and Technology Transfer Act (FITTA) and other new pieces of legislation failed to resolve many long-standing institutional and procedural impediments to improved business practices," reads the statement. "As the Government of Nepal (GoN) struggles to confront the economic and social effects of the COVID pandemic, it is unlikely a concentrated effort to improve the investment climate will be a high priority," it added.
The US Department of State's Investment Climate Statements provide country-specific information on the business climates of more than 170 countries and economies. They are prepared by economic officers stationed in embassies and posts around the world and analyze a variety of economies that are or could be markets for US businesses of all sizes, according to the State Department.
The State Department's report also cites trade unions as a risk to businesses.
Cartels and syndicates masked as business and industry associations actively seek to suppress new market entrants, according to the statement.
The statement also notes that the intraparty feuds and competition for power within the ruling Nepal Communist Party (NCP) government have not delivered to investors the political certainty for which they had hoped.
"In policy pronouncements, the GoN welcomes foreign direct investment (FDI) and has passed several laws during the past three years that modestly improve the investment climate," reads the statement. "Persistent corruption and bureaucratic hindrances remain unaddressed, however, impeding the smooth conduct of business. While the GoN's stated attitude toward FDI is positive, this has not yet translated into practice."
Source: my Republica