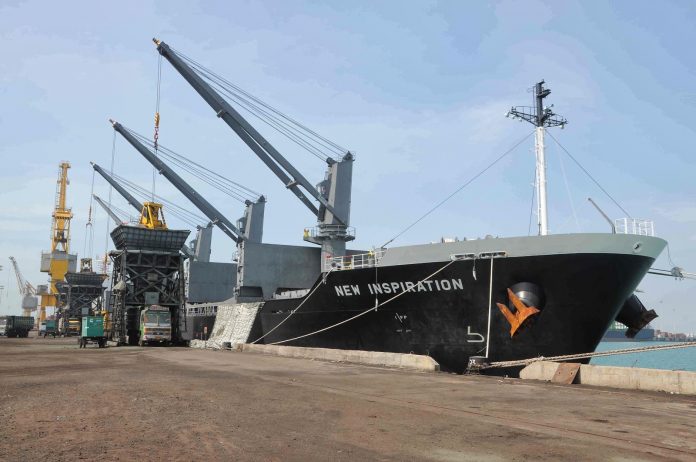 V. O. Chidambaranar Port Trust (VOC Port) has created a new record by handling 14,800 tonnes of cattle feed from the vessel MV Meray Glyfada on April 3, 2018, surpassing the previous single day record of 10,748 tonnes of the same commodity from the vessel MV Clipper Lis on March 6 this year. Hari & Co. was the steamer and stevedore agent and Suraj Impex, Indore the consignee.
During the last financial year, V.O. Chidambaranar Port handled 1,38,969 tonnes of cattle feed, and the volume this year has been 23,953 tonnes in just six days from April 1 to April 6, 2018.
Cattle feed is being imported through the port for use in poultry and cattle farms as well as the oil extraction industry. It is mostly shipped in from Ukraine.