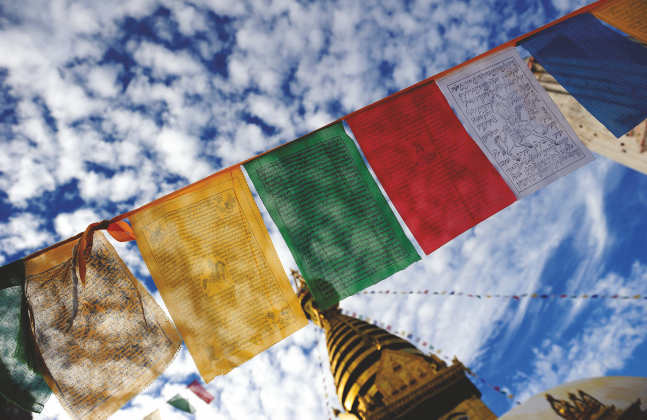 Nepal trade transiting through India is yet to witness a seamless logistics experience. While infrastructure in Nepal needs an immediate upgrade, services on the Indian side also need to be streamlined
Transit of Nepal trade happens through India and China. Existing transit facility in India is through Kolkata, Haldia and Visakhapatnam Ports. China provides access through 4 sea ports (Tianjin, Shenzhen, Lianyungang and Zhanjiang) and 3 land ports (Lanzhou, Lhasa and Shigatse). According to the World Bank's latest global Logistics Performance Index (LPI) report, Nepal has made significant progress in Customs procedures, trade logistics quality, tracking system and timeliness of delivery. As a result, the country's LPI has moved up 10 places to 114th position among 167 countries studied.
Despite the progress, Nepali traders are still facing a number of hurdles while transporting goods through India. Nepal bound cargo is increasing 20-25 per cent every year and CONCOR is the only rail operator, earlier we faced problem in Kolkata and now same in Vizag Port due to unavailability of adequate number of railway rakes.
Earlier Nepal bound bulk cargo was imported through Haldia Port which has better infrastructure than Kolkata, but we are not able to import through Haldia because of unavailability of rakes. Nepal imports more than 3 million tonnes of bulk cargo. Indian railway is the only rail operator for Nepal but they don't have customer contact office in Nepal which again effects the quality of service.
LPI is the weighted average of the country scores on six key components of trade logistics that include efficiency of the Customs, quality of trade and transport related infrastructure, ease of arranging competitively priced shipments, competence and quality of logistics services, ability to track and trace consignments and timeliness of delivery. Among these indicators, Nepal performed dismally in the efficiency of clearance procedures at Customs despite improving in 2018 compared to that of two years ago. The country's index in Customs efficiency was improved to 2.29 from 1.93.
The report shows that the country also improved in terms of competence and quality of logistics services, tracking and tracing and timeliness of delivery. Since the last three months, the government has implemented Electronic Cargo Tracking System (ECTS) on the containers bound from Kolkata to Birgunj dry port.
Targeting to prevent pilferage of the imported goods in transit, India and Nepal in June 2017 signed a memorandum of intent to pilot the tracking system to ease transit of cargo by road and rail from Kolkata to four major Customs points in Nepal: ICP Birgunj via Raxaul, SirsiyaICD via Raxaul, Biratnagar via Jogbani, and Bhairahawa via Sunauli.
Over the period, Nepal however, has failed to improve its quality of trade and transport related infrastructure with a fall in index to 2.19 from 2.27, shows the World Bank's report. Similarly, the index of ease of arranging competitively priced shipments also fell to 2.36 from 2.50.
The improvement in Customs clearance procedures and development of a number of trade related infrastructures have led to ease in doing trade across the border. However, the congestion at Indian ports and unavailability of railway rakes to dispatch containers on time are still underlying problems.
The World Bank has stressed on simplifying documentation for imports and exports for trade facilitation and has called for prompt initiatives to bring border agencies together and create a single window for trade. It has identified logistics skill shortages, restructuring global value chains, supply risk and recovery, digital transformation of supply chains, sustainability of supply chains, e-commerce driving demand chains, logistics property and infrastructure and collaborative business models as among the driving force of cross border trade in future.
Stressing on the need for improving the supply chain, the multilateral lending institution states that "Predictable, reliable supply chains are central to good logistics performance."