In south Asia, capacity utilization is hovering around 70% in 2021 and projected to continue the range of 70-76% in the next five years. Installed capacity is expected to grow by CAGR of 4.2% during 2021-2026, where as throughput is forecast to increase by CAGR 5.8% in the same period.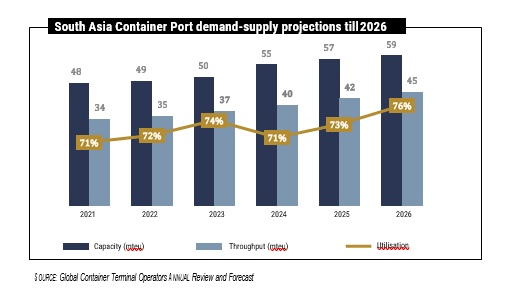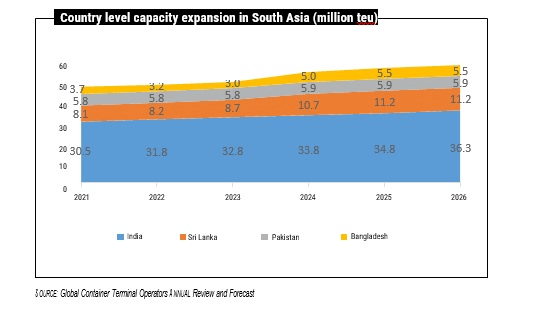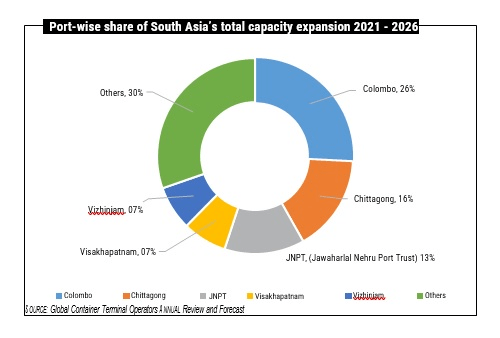 East & West Container Terminal will add 2.8 mn teu in Colombo
Greenfield projects at Chittagong will add 1.8 mn teu by 2026
PSA commences work on Phase II expansion of Bharat Mumbai Container Terminals (Jawaharlal Nehru) in 2022.