A decentralized model and strong support from the state government, Telangana which was generating 20 MW of electricity from solar power in 2014 now has a commissioned capacity of about 3,500 MW which is almost 30 per cent of total power generation in the state
With rising global concerns of climate change, there has been a concerted effort to cut down on carbon emission and gradually increase the share of renewable energy in the total energy basket. National Solar Mission in 2010 had initially envisioned to generate 20GW of solar power by 2022, and later in 2015 the target was revised to 100 GW. Generation of 100 GW of solar power will principally comprise of 40 GW rooftop and 60 GW through large and medium scale grid connected solar power projects.
India has set a target to generate 40 per cent of total installed energy capacity from renewable energy by the year 2040, and aims to attract US$ 100 billion per year to fund its investments in renewable energy. In India, about 8 GW of solar capacity was added in 2017, which is double the additions in 2016. As of March 2017, India had installed 12.2GW of utility scale solar, and Tamil Nadu, Andhra Pradesh and Telangana have emerged as the fastest growing states. In 2017, nearly 60 per cent of total new capacity addition came from Telangana, Andhra Pradesh and Karnataka.
Solar energy in Telangana
Telangana is one of the fastest growing states in India in terms of installation of solar power. While the Indian government focused on centralized structure like solar parks, Telangana government's approach was on decentralized model. And the state has been quite successful with its decentralized model as at the time of formation of the state 4 years ago, solar power generation was around 20 MW and now it has a commissioned capacity of about 3,500 MW which is almost 30 per cent of total power generation in the state. Telangana is now ranked second in India in solar power generation after Karnataka. Speaking about the factors that helped growth in solar power in the state, Ajay Mishra, Special Chief Secretary (Energy Department), Telangana Government said that the state has achieved much higher progress in the solar energy sector than what the Central Government had targeted in renewable energy sector for each state. Telangana at one stage was a power deficit state and was buying electricity from neighboring states but now it is a self sustainable.
Apart from decentralization of establishing solar production plants across the state the state also focused on single window clearance system and ease of doing business to encourage faster execution of projects. The state's energy basket now consists of 2,200 MW of hydel power, 4,000 MW thermal power, and 3,800 MW of renewable energy. The state government aims to generate 5,000 MW of solar power by 2020. Currently, the solar power plants in the state are largely spread across Mahbubnagar, Ranga Reddy, Medak, Nizamabad, and Adilabad. The state has adapted a solar power policy which assures investors longterm commitment for 20 years. The state is offering 30 per cent subsidy for household which will further increase demand for rooftop installation.
The reason for fast implement of solar plants in southern states like Telangana is due to support from the state government. The state has a solar policy and the clearance process is very fast. Sharing experience in Telangana, Anupam Mathur, Former Vice President (Solar Business), Mytrah Energy and Founder & Director, Anmol Green Energy said that it took just 9 months to get 3,000 acres of land for Mytrah Energy to install a plant of 500 MW capacity. But in Uttar Pradesh it would have taken about 2 years to get the conversion but in Telangana and Andhra Pradesh the conversion is done in less than 20 days.
Logistics Challenges in Import of Solar Panels
Most of the imported panels come from China but there are suppliers in Malaysia, Singapore and other South East Asian countries as well. About 20 GW of plants are installed annually to meet the target set by the government but the major domestic manufacturers like Adani Solar, Vikram Solar, and Waaree Group have the production capacity of just 2-3 GW. These companies are Grade I suppliers of solar panels. Though there are small scale manufacturers but their product quality is questionable.
Solar industry comes across lot of challenges since the industry is import dependent. Highlighting the challenges, Prajwal Mukkawar, Senior Procurement Engineer, Cleantech Solar said that Chinese manufacturers and liners offer competitive rates on CIF terms and the consignments mostly come via Chennai and Nhava Sheva. The reason for which the imports mostly come through these ports is understanding about the commodity and the specific requirement while handling them. There are lack of clarity and confusion about the product classification at other ports which delays customs clearance. Duty is also levied under different HS code. Moreover, shipping lines extend a demurrage- free period of 14 days at Chennai and Nhava Sheva which is enough to get the cargo clearance from customs but liners are hesitant to provide such facility at other ports. The demurrage can vary between `8,000-25,000 per container for 40' boxes. Notably, Shapoorji Pallonji Group owned Sterling and Wilson has recently paid an whopping `56 crore on account of demurrage charges for one of its projects. It could eat into the profit margin for a solar plant operator. So, it is crucial to understand the shipment and clearance time for a consignment.
Solar PV panels from China are majority shipped from Port of Ningbo- Zhoushan and Port of Shanghai. PV Panel are very sensitive product so it needs to be shipped with adequate precautions in place, especially which domestic movement from port to project sites. Hence, importers need to get insurance especially which provides coverage from factory till the consignment is delivered at the project site. In case of most of the imports, insurance coverage on CIF basis, it is clearly mentioned on the bill of lading that the coverage is only for container yard to container yard. In such case if modules are damaged due to mishandling outside the container yard, the importer can't get any compensation.
Usually the logistics cost is covered under CIF value. But While calculating the logistics cost, importers should keep in mind about insurance, and more importantly clauses and costs which are assumed in the logistics cost such as loading/unloading, handling and transportation cost. Importers should optimize their handling to reduce charges. Handling charges for just-in consignment is very low but if it is stocked in the warehouse the charges would be higher.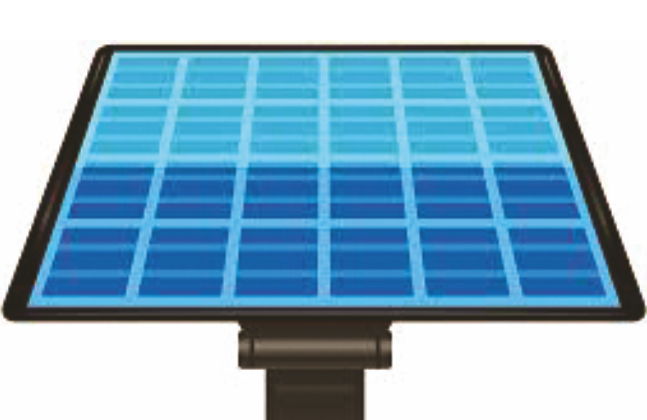 Way Forward
Modules made by top Chinese manufactures costs about 32 cents/ watts in India whereas a similar quality panel made by top Japanese company like Kyocera Corporation would cost 49 cents. So the demand for imported modules from China will continue in the future. Speaking about future scenario for solar power P. Vinay Kumar, MD India Renewables, Brookfield Asset Management Inc. said that a total of 8-9GW of new solar plants are going to be commissioned in CY2018. But the installed capacity will be much higher in 2019 as the project bidding volume in the current year is much higher as compared to last year. In the next two years 10,000-12,000 MW of new plants will be commissioned. The module prices have come down in the last few years and it will further reduce which will generate more demand for solar energy. China has lot of capacity overhang which further lower the price of modules. Bulk of the imports take place through ports in Mumbai, Chennai and Krishnapatnam. The biggest challenge is to organize huge number of trailers to move module carrying container from ports to project site which are mostly located in remote locations.
India is a tropical country where sunshine is available for longer hours and in greater intensity which allows to tap the natural resource for sustainable energy creation. Gradually with advancement of technology in solar energy sector the prices of photovoltaic cells came down allowing steady growth in the solar energy sector. Citing the reason for rising demand, Shashi Shekhar, Vice Chairman, ACME Group said that from 2017 onwards, the solar power tariff quoted in tenders has come down to about `3. It involves no subsidy except for the transmission cost from the solar plant to the Inter-state transmission system (ISTS). The demand for solar will continue as long as the tariff is lower than `2.40-2.50. In future the prices will further lowered than `2 in the next 2-3 years which will increase demand for solar. Now the technology has reached a level where solar power plants can forecast the amount of power generation upto an accuracy level of 96-97 per cent due to which DISCOMs can reduce power sourcing from thermal plants and increase input from solar plants. Currently power storage cost is about `6-7 per kWh which will gradually come down with fall in lithium-ion battery. So going by the trend it is going to be sunnier days for solar industry in India.