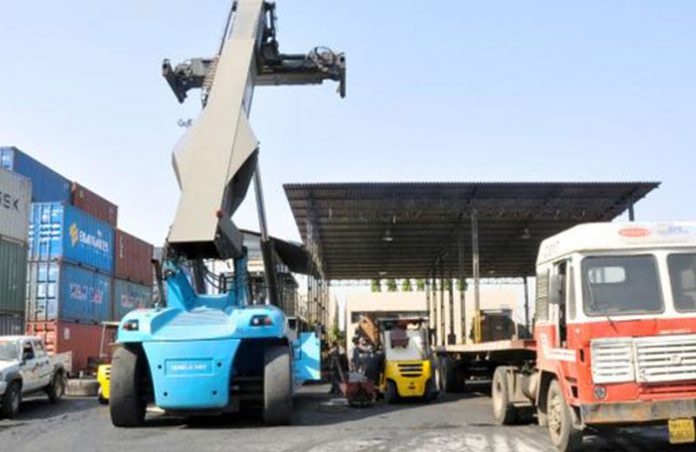 Allcargo Logistics will invest up to Rs 170 crore this fiscal to purchase land for a logistics park on the outskirts of Delhi and a container freight station (CFS) in Kolkata, a top official said.
Having already announced a target to almost triple its revenue to $2 billion by 2020, the company, which primarily serves the exim trade now, is looking to enter the domestic space with businesses like express delivery, its Chairman Shashikiran Shetty said.
He also hinted that the company will depend on acquisitions for the domestic play.
"We will be investing Rs 170 crore this fiscal year, which will include Rs 100 crore for the land at Jhajjar in Haryana on the Delhi border for the logistics park, Rs 40 crore for a CFS in Kolkata and Rs 30 crore for the projects and equipment business," he said.
Shetty said total investment for the Jhajjar land buy is over Rs 200 crore but it will be spread over two years.
The city-based company is more bullish on the domestic business, where it is present only in coastal shipping segment, due to economic revival and tax reforms under GST.
It is eyeing the highly competitive express delivery space, to begin with.
"We would like to examine express delivery service. There are people who tried to build it, made mistakes and have not been successful," he said, adding, Allcargo is also open for acquisitions in this capital-intensive segment.
Shetty said the domestic business will play a "substantially important" part in realising its target of $2 billion (around Rs 13,430 crore) revenue by 2020 from Rs 5,800 crore in 2015-16.
"Domestic business is something that we always wanted to be in for a long time, but the economy was not supporting. Now, the economy is changing with many reforms," he said.
The company would like to build a multi-modal domestic business that will include last mile and first mile connectivity which comes through the express delivery space and coastal shipping.
It is also exploring opportunities to enter the inland waterways vertical which the government is very keen to promote, to reduce logistics costs, he said, elaborating that some preliminary discussions have already taken place to operate in the recently started waterway on the Ganges.
Allcargo, which made its last acquisition two years ago, had a cash balance of Rs 250 crore and debt of equal amount as of June.
"But we have enough cash for an acquisition," he said.
The company's land bank, spread across the country, is valued at Rs 200 crore.