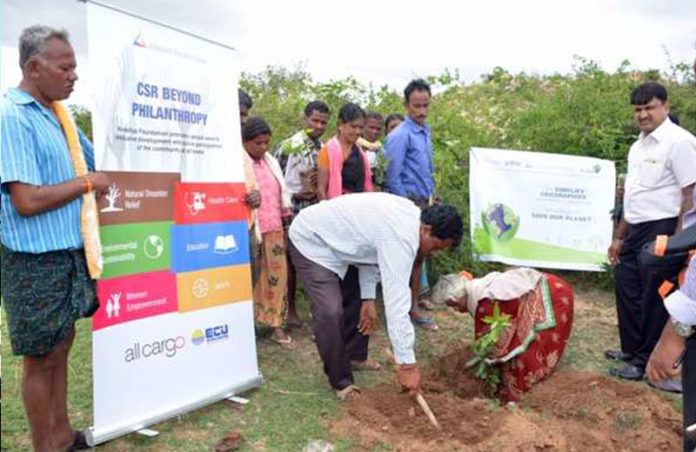 Allcargo Logistics, India's leading integrated logistics provider, through its NGO Avashya Foundation in association with Grow-Trees.com, has undertaken a noble cause of tree plantation at Chintamani, Karnataka. Under this activity Grow-Trees.com will plant 2857 trees in Chintamani area on behalf of ECU Worldwide – Allcargo's international subsidiary that was recently re-branded.
This activity will benefit nearly 40 villages in and around Chintamani, Karnataka, since trees are not just a life support but also a livelihood for many families.
In 2015, Avashya Foundation has planted over 103000 trees as a part of environmental sustainability program. By planting and nurturing trees Avashya foundation aims to provide opportunities for villagers to earn additional income.
Commenting on the tree plantation drive, Ms. Arathi Shetty – Director of Allcargo and Avashya Foundation said: "We, believe in protecting the environment and work for the upliftment of the rural communities. To achieve this, we are proud to associate with Grow-Trees for a tree plantation drive. These initiatives go beyond philanthropy; discovering ingenious ways to give back to the society that make the world a better place to live and to focus on bringing inclusive development which contribute towards the realization of our social duties."