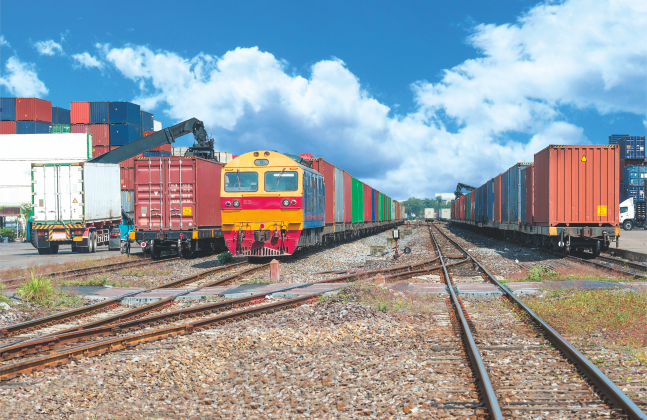 Disinvesting CONCOR, a prominent pillar of Indian trade logistics, at a time when India is at the cusp of a logistics revolution, may not be a prudent move by the government. Defying all the pros, if the government still wants to move forward, the time will only show the results – good, bad or worse
In a bid to fill its empty coffers and to offset the foregone revenue due to the reduction in corporate tax, the government of India is looking to divest its shareholding in five public sector undertakings (PSU) including Bharat Petroleum Corporation Limited (BPCL), Container Corporation of India (CONCOR), Shipping Corporation of India (SCI), North Eastern Electric Power Corporation (NEEPCO) and THDC. The strategic sale in these companies is likely to add about `70,000 crore or $10 billion to the exchequer, more than 70% of the government's annual disinvestment target of `1.05 lakh crore ($15 billion). The proceeds through disinvestment are critical for the government to keep its fiscal deficit target at 3.3% to GDP for the current financial year – 2019-20. Finance Minister Nirmala Sitharaman has already announced the deadline to complete the sale of ailing Air India and also BPCL by March, 2020 which indicates the government's eagerness to conclude the disinvestment process as swift as possible.
A group of secretaries has prepared a cabinet note on strategic sale and the union cabinet has approved the proposal to sell the government's stake in these five PSUs. The Department of Investment and Public Asset Management (DIPAM) under the ministry of Finance has been appointed as the nodal agency to oversee the disinvestment process. With this, the government is going to sell its entire 53.29 per cent stake in BPCL and its 63.75 per cent stake in Shipping Corporation, 30% stake in CONCOR, 100% in NEEPCO and 75% in THDC.
The whole strategic stake sale process is expected to be completed in 4-5 months and it will be done in two phases, say expression of interest (EOI) and financial bids. The nodal agency will be inviting bidders by conducting road shows and sharing the information pertaining to the PSUs followed by submission of financial bids by the interested parties.
As per the reports, this time the disinvestment does not completely involve the privatization, where in a private player is acquiring the entire stake in the target company. There might be chances of other PSUs buying the government's stake in the identified companies for stake sale. It is believed that Indian Oil Corporation Limited (IOCL) is likely to buy out the entire stake in BPCL. However, this is unclear whether the government has similar thoughts for CONCOR and Shipping Corporation, which are the strategic national assets and jewels of our own industry.
Welcoming the government's decision of disinvestment, Dr A Janardhana Rao, Managing Director of Indian Ports Association (IPA), an association of all major ports in India said, "The government has drawn up a roadmap for strategic disinvestment plan for CONCOR & SCI with a view to streamline the performance, broad base the equity, improve management and enhance the availability of resource for these enterprises. The Government's decision to disinvest its stake to a certain level is done with a view to provide further market discipline, improve efficiency and proficient management performance of these public enterprises."
Great Contributors
The contribution of CONCOR and SCI to the Indian shipping industry has been commendable and therefore, the industry is carefully watching the situation and concerned about the impact due to the privatization of these two public sector entities. Hence, let's have a look at the current disinvestment process of CONCOR and SCI and analyse the pros and cons of the government's decision.
Container Corporation of India (CONCOR), the country's single largest integrated container operator – which controls over 70% of market share in this segment by running over 350 rakes and 25,682 containers in the country. This profit making state monopoly facilitates major Export and Import cargo movement to and from all the major and non-major ports of India.
The government's decision to sell 30% out of its total shareholding of 55% in CONCOR raises many eyebrows. It is believed that this sale will be a block sale, which means a single bidder must buy the complete share to take over management control of the company. This is the primary cause of concern for the whole industry which believes it leads to become a private monopoly if CONCOR is being acquired by one single entity.
The listed entity whose current market capitalization is estimated at around `36,000 crore ($5.14 billion), may likely provide the government `10,800 crore ($1.54 billion) through this strategic sale. However, the employees of company and industry stakeholders feel that the valuation of CONCOR is not fully leveraged and selling its stake for mere sums neither helps the government nor benefits CONCOR itself. They have got some apprehensions over the deal and fear of being given to a private player who may in turn kill the competition to emerge as the super monopolistic company.
Questioning the logic behind the privatization of CONCOR, Binay Kumar Choudhary, President of CONCOR Employees Union, told Maritime Gateway, "If the government wants the money, CONCOR is able to pay it because it is the most profitable company which is paying high dividend every year. CONCOR has paid an advance amount of `3,000 crore ($428 million) to Indian Railways for freight charges and it is purchasing most of the coaches being built to encourage make in India initiative. When CONCOR is capable of paying the amount which the government may want, what is the necessity to privatise our company by putting a million people at risk".
Chaudhary also requested the government to consult with all the stakeholders including the 1,400 plus regular employees before taking any major step.
A few analysts who track the Indian logistics sector also feel that the government's decision to dilute its stake is aimed at attracting an efficient private player who can run CONCOR even more effectively. Unless the management control is not given to the private player, why would anybody invest huge sums into the public sector company, they ask. However, they suspect the timing. At a time when the union government wants to bring in a national logistics policy aimed at reducing the cost of logistics to below 10% from the existing 14-15% to GDP, it is unknowingly trying to tremble the country's sole comprehensive logistics solutions provider – CONCOR – definitely proves to be a sceptical move, analysts feel.
"The Government of India has an ambitious target of achieving the US$ 5 trillion GDP economy milestone in the year 2024. Leading Economists feel that the objective of disinvestment in the Container Corporation of India (CONCOR) and the Shipping Corporation of India (SCI) should be aligned to these goals."
– Shantanu Bhadkamkar
President, AMTOI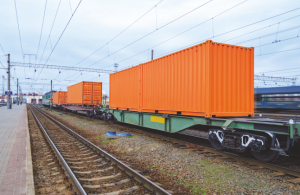 However, Shantanu Bhadkamkar, President, Association of Multimodal Transport operators of India, supported the government's decision and said, "India is an emerging superpower and already a rising global power. The Government of India has an ambitious target of achieving the US$ 5 trillion GDP economy milestone in the year 2024. Leading Economists feel that for India to achieve the goal US$ 5 trillion, India needs to increase its exports to US$ 1 trillion. Hence the objective of disinvestment in the Container Corporation of India (CONCOR) and the Shipping Corporation of India (SCI) should be aligned to these goals.
The privatisation or disinvestment in these two Organizations, therefore, should be designed in such a manner that it facilitates the improvement in Logistics performance index of India. The Hinterland connectivity by rail and container shipping for exports and imports is vital for the Indian EXIM trade. The initiative of disinvestment should be implemented in a manner to encourage and enable reliable service and competitive pricing for transportation by these carriers. Further the divestment should target to catalyse customerfriendly business practice and process for both rail and ocean transportation of India's Exim cargo.
The Indian flag vessels carry a negligible percentage of Containerised EXIM Cargo. Indian exporters of various commodities will be a force to reckon if we have a robust Indian flag container shipping capacity. The proposed disinvestment should endeavour to achieve this objective by disinvestment plan".
A V Vijaykumar, Chairman, Federation of Freight Forwarders Association in India, said, "This Government is very clear with its policy of exiting commercial business and allow the Private sector to take over and operate this business in a market driven environment. Thus the privatisation call in the maritime sector is a continuation of this stated policy. CONCOR has developed into a mature logistics link of India and the entry of the private investment will hasten its development and address the serious competition they face from our improved road sector. SCI as the national shipping line of India is in dire need of a huge private equity to ensure that at least 10-15% of our foreign maritime trade travels on national flag vessels."
"The two organisations represent two vastly different area of operations. CONCOR will connect the nook and corner of India with its vast railway network, hasten multimodal domestic transportation, catalyse the new revolution in distribution and value added supply chains and a private equity partner can infuse the best in class world standards and expertise. It is imperative that strong National Shipping is a sine qua non to emerge as a leading economic force in world trade. Shipping is extremely capital intensive and needs a long gestation period to recover the costs. Thus an international consortium with deep pockets is required to revive our lost tonnages to foreign carriers and ensure our economic independence."
Monopoly
Spread across 83 locations across the country, the Navaratna Company – CONCOR – is having a total land bank of 1,400 hectares at strategic industrial locations in the country. It operates several Multi Modal Logistics Parks (MMLP), Inland Container Depot (ICD) in key metro cities of India. It is in the process of procuring another 14,000 containers and 250 rakes to serve the growing trade needs of the country. It aims to register 15-19% annual growth in revenue for the next 5 years, which means, the outlook is very positive for the company.
CONCOR is a dominant player which is often called 'monopoly' by the industry and there are complaints about non-availability of rakes due to congestion on railway routes and freight charges etc.
Despite being independent in operations, CONCOR is highly dependent on Indian Railways not only for route sharing but also for utilizing the land bank of the latter to render its services to clients of diverse. Long term agreements entered by both these state owned entities provide CONCOR an edge over the competitors as it gets the land at relatively cheaper price points compared to private players. If CONCOR is privatized, the new management will certainly enjoy the benefits of low cost availability of huge land bank which is closer to railway stations across the country. This will definitely kill the competition, defeating the very purpose of providing level playing field to everyone.
The Indian shipping industry and logistics sector are also worried about a potential threat from the private management, after CONCOR is being acquired, in terms of cost escalation of services (including freight charges) and a possible discrimination towards certain ports, terminals and freight forwarding agencies etc.
India opened its doors in 2007 to private Container Transport Operators (CTO) to curb monopoly and bring in competition, thereby ensuring better services at an affordable cost to customers. After a decade of relaxation, however, the progress is dim and the country could see only a handful of CTOs who are successfully operating in India. Although there are about 16 private CTOs in the country, only a few are able to run properly and remaining are dormant due to the supremacy of CONCOR which has directly or indirectly pressed these players hard. CONCOR has been perceived as monopoly who spoiled the competition is now being targeted by them to enjoy the market leadership position.
Kamlesh Gupta, President, Association of Container Train Operators, said, ACTO on behalf its members (Container Train Operators) would urge the Government to ensure that a level playing and a nondiscriminatory environment as promised amongst all CTO's as per the Concession Agreement is provided after CONCOR disinvestment. This has been denied to them as CONCOR enjoyed the benefit and unfair advantage over other CTO's, of subsidised land given to it by IR at very low rates (Lease charge depends on its extent of usage). The above discrimination has been severely criticised by Niti Aayog as also by Bibek Debroy Committee. As per reports received, Railway Board is not planning to stand upto the Department of DIPAM and to Niti Aayog; to get this anomaly corrected in the process of disinvestment. The reason is the Govts desire to enhance incentives of subsidised land to be continued as was applicable to CONCOR, with the party bidding higher rate in the strategic disinvestment, so as to get a greater financial advantage. The biggest PPP initiative of the government of allowing Pvt Container Train Operator's to be given license to run on IR's network will continue to be a failure. This is despite a huge investment of over `5000 crores ($714 million) by such CTO's in the last 14 years, who invested in infrastructure viz. Terminals on Pvt Land; and Purchased Rakes etc."
"CONCOR has developed into a mature logistics link of India and the entry of the private investment will hasten its development and address the serious competition they face from our improved road sector. SCI as the national shipping line of India is in dire need of a huge private equity to ensure that at least 10-15% of our foreign maritime trade travels on national flag vessels."
– AV Vijaykumar
Chairman, FFFAI
Best Performer
Not only in operations but also in financials CONCOR – the Navaratna company – has been able to sustain its growth trajectory over the last decade. CONCOR has seen its bottom lines have continuously been growing up year after year from 2008 to 2019 which proves the efficiency level the organization is maintaining to achieve best results.
During the last fiscal of 2018-19, CONCOR has handled 38,29,419 teus of throughput with a growth rate of 8.42% over the previous financial year, which is equivalent to a third of all India container handling volumes at present. And it has carried about 43.50 million tonnes of cargo by registering 8.83% growth compared to previous fiscal. During the financial year – 2018-19, CONCOR's total revenue grew to `7,216 crore ($1.03 billion) from `6,460 crore ($922 million) during the previous fiscal. And, the company's net profit zoomed to `1,215 crore ($173 million) from `1,044 crore ($15 million) in 2017-18.
The state run integrated logistics provider has also been successfully running its operations besides enjoying the leadership position in neighbouring country – Nepal –during the last 15 years. It is also expanding its operations to Bangladesh and Egypt. CONCOR enjoys the true leadership in operations and financial performance with just 1,400 plus employees – the leanest entity among all PSUs in India. It pays a high dividend to the government every year over the general formula. It had paid `628 crore ($90 million) as dividend in 2018-19 in which more than half goes to the government as it owns 55% stake. As per the DIPAM – Department of Investment and Public Asset Management – guidelines to pay dividend at least 5% of net worth or 30% of net profit of any public enterprise to be paid to the government. Here, CONCOR has paid 51.67% of its net profit or more than 6% of its net worth for the year under review.
Potential to unlock the value
Though CONCOR is traded on the Indian stock exchanges where its market capitalization is computed based on its share price, analysts feel its true value is yet to be un-locked properly. According to them, hiving off its core business in to separate entities can fetch the public sector company a much better value up to double its current market capitalization for sure.
It is believed that the state run company has also started an exercise in this direction, however, the details are not known. Based on the giant operations of CONCOR, the industry analysts said that the company can be split into two or three independent entities by hiving off its logistics operations, rolling stock, equipment, land bank and infrastructure. This could be bringing more value on to the table if the government really wants to gain more out of CONCOR stake sale. According to a preliminary estimate, there is a potential to get about `11,000 crore ($1.57 billion) by selling its land bank itself. Hence, raising about `10,800 crore ($1.54 billion) by divesting 30% stake in CONCOR might not be a great value proposition for the government.
Doubts on Financials
Except the deep pocket entities like Life Insurance Corporation (LIC), a government saviour in all the tough times, and a few behemoth information CONCOR has developed into a mature logistics link of India and the entry of the private investment will hasten its development and address the serious competition they face from our improved road sector. SCI as the national shipping line of India is in dire need of a huge private equity to ensure that at least 10-15% of our foreign maritime trade travels on national flag vessels. – AV Vijaykumar Chairman, FFFAI 038 MARITIME GATEWAY / DECEMBER 2019 technology companies, hardly any Indian private enterprise especially in the shipping space will be able to fund this buyout on its own resources.
The companies which may be interested in acquiring the logistics giant might go for debt from the public sector banks or any other financial institution. However, the Indian banking system including the public sector banks and even the large sized private sector banks are shying away to lend in bulk sums to any single entity due to the bad experiences in the recent past. The fallout of Non-Banking Financial Institutions (NBFC) is also a cause of concern where the liquidity is a major problem for any domestic buyer. This might not apply for the international firm which may be showing interest to buyout CONCOR, however, the credentials of that global entity has to be seen thoroughly.
Otherwise, it may lead to a collapse of the corporate in the medium to long term due to their inability to pay off debt installments. Because, any private player who may be leveraging high debt to acquire this public sector undertaking might not be able to pare debt through the profit it generates over a period of time. Hence, this proposition doesn't work for any entity which doesn't have enough cash reserves in their bank accounts.
Three Global Players are in the Race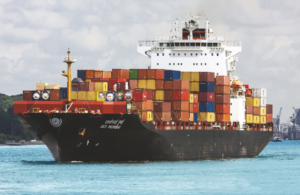 There are at least three major global players are believed in the race to acquire CONCOR's stake and take control of the management. All of them are either directly or indirectly present in the shipping and logistics industry and therefore they know the strength of CONCOR and its valuation. Funding is not a concern for them as they are sitting on a huge cash pile. However, it is unclear whether the government wants a foreign player to run the strategic national asset or it may consider a domestic player to take control of it.
FPO may suit well
If the government's sole objective is to get about `10,800 crore ($1.54 billion) from CONCOR's stake sale, it has several other options including the follow on public offer (FPO) through which it can still raise the capital it required without losing the management control. The retail investors in India have always invested in public sector undertakings which have offered them good returns in the long run. The state backed LIC may also come forward to contribute its share in mobilizing funds through this route. LIC has got a significant shareholding in almost all the public sector companies and it proved that it supported the government in every single disinvestment attempt in the past.
To unlock more value, the government may allow CONCOR to hive off its core business into 2 or 3 separate entities and list them separately on the bourses to raise money. Defying all the pros, if the government still wants to move forward, the time will only show the results – good, bad or ugly.
Shipping Corporation of India (SCI)
Founded in 1950, the state owned shipping line company – Shipping Corporation of India (SCI) – is a pioneer in serving the needs of India in oil transportation with its own fleet of vessels. It has been covering end – to – end shipping solutions by offering wide range of services including Tankers, Bulk Carriers, Coastal and Passenger Services, Bulk Carriers, Chartering, Container, Lighterage, offshore, Dry-Docking, Break Bulk, Ship Building and Technical Consultancy etc. The entity also provides Maritime Training services.
Considering the strategic importance of SCI, the ministry of Shipping is learnt to have opposed the government's decision to privatize the listed PSU. However, the efforts of the ministry could not stop the government from going forward with its own decision.
With its huge fleet of vessels, SCI has been able to provide oil and other cargo transportation services to Indian Navy besides to the country's need at the time of crisis including wars. The ministry pointed out that the Indian Navy doesn't have a vessel to ferry oil, but, SCI had it to serve the nation in emergency. In the times of wars and national emergencies, the contribution of SCI had been commendable. SCI had a total income of `4,144 crore ($59.2 million) for the year 2018-19 and posted a loss of about `63 crore ($9 million) for the year. Its total income during the previous financial year stood at `3,617 crore ($51.67 million) and a net profit of `306 crore ($43.71 million). It has a total head count of about 6,000 on its roles.
SCI is the largest tanker owner in the country by having a diversified fleet of vessels including VLCC. It is also the major bulk carrier operator in India with 15 vessels of Handymax, Supramax, Panamax and Kamsarmax sizes. SCI provides off shore marine logistics services to the Indian oil industry and supports the indigenous oil exploration activities. The company has got an expertise in providing shipment of over dimensional cargoes (ODC), project cargoes, heavy lift cargoes, IMO Class I cargoes services. The state run PSU is also operating 27 domestic passenger cruise services apart from International services.
Not only CONCOR but, the Shipping Corporation of India (SCI), which is a jewel of our industry is also a strategic asset of the country which needs to be carefully run than handing over the steering to somebody else who may not worry about the emergency needs of the nation but, only chasing for profits will not serve any meaningful purpose for sure.