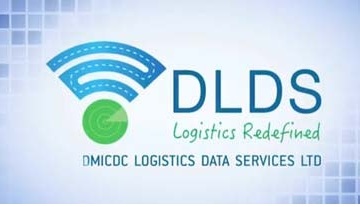 DMICDC Logistics Data Services hosted an event to commemorate the successful implementation of its services in the Eastern region with an aim to create awareness among importers/exporters and the logistics fraternity of the region about the benefits of Logistics Data Bank Services. The event was organised with the support of Kolkata Port Trust, said a release.
It may be recalled that DMICDC Logistics Data Services (DLDS) started its container tracking service in the Eastern region in November 2018. Its flagship solution, Logistics Data Bank (LDB), is a single-window container tracking solution aimed at improving operations at Indian container logistics.
The event saw the trade being explained the container tracking and LDB analytics services available with Kolkata Port Trust and how it has brought multifold benefits. Key officials of KoPT and DLDS discussed the current benefits and future roadmap of LDB services in the Eastern region.
Mr Vinit Kumar, Chairman, KoPT, Mr Alkesh Kumar Sharma, CEO and Managing Director, DMICDC, Mr S. Balaji Arunkumar, Deputy Chairman, KoPT, Mr Vivekananda Maurya, Deputy Commissioner of Customs (Port), Capt. Himanshu Shekhar, Traffic Manager, KoPT, Mr Ichiro Oshima, CEO, DLDSL, and Mr Surajit Sarkar, Chief Operating Officer, DLDSL, participated in the function.
The successful implementation of DLDS' services in the Eastern region is a significant milestone in simplifying operations in India's vast container logistics sector, it was stressed.
LDB, which currently handles 95 per cent of India's container volume, initially started its operations in the western corridor, at Jawaharlal Nehru Port Trust (JNPT), and was later extended to the Hazira and Mundra ports of APSEZ. In November 2018, LDB was launched at the Eastern and Southern ports, increasing coverage to 13 ports throughout the country.
The extension of LDB's services to the south-eastern corridor follows the milestone of 16 million ex-im containers tracked by its single-window interface. Its container tracking solution has significantly benefited the various stakeholders in supply chain operations by considerably reducing the port dwell time and overall transportation time for export and import of shipments, the release added.