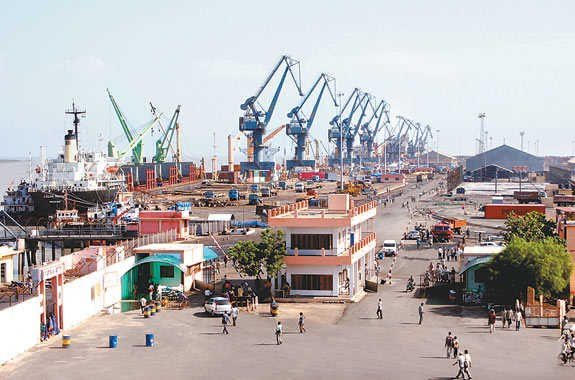 Deendayal Port Trust (DPT) is fully prepared to meet any eventuality on account of the ensuing cyclone "VAYU". Its Disaster Management Plan has been activated and multiple actions have been taken in this regard, said an official release.
To meet any emergency, three Control Rooms have been set up at AO Building, Gandhidham, Signal Station, Kandla, and Signal Station, Offshore Oil Terminal, Vadinar. The shelters for evacuation have been identified and all measures taken for provisions in the shelters. Evacuation of people from Kandla is being carried out.
Moreover, incoming vessels to DPT have been stopped and all vessels vacated from the port. Securing of all the port assets and properties have been completed, it is learnt. The situation is being monitored on an hourly basis and all the necessary actions have been taken in close coordination with the District Administration.
Medical teams and ambulances have been kept ready and on high alert at Kandla to attend to emergencies. The fire brigade is also on high alert to avert any casualties and assist in the evacuation.
The Deputy Conservator of DPT has requested all vessels at Deendayal Port, OOT Vadinar and Tuna-Tekra to take all necessary precautions in view of the cyclone. Vessels have been asked to double-up their mooring ropes, keep extra watch and monitor the weather continuously. All the vessels were required to be ready to sail out at short notice from 0600 hours of June 12, 2019, whenever the Port Authority issued such sailing orders. All inward movements at Deendayal Port have been cancelled till further orders, the release said.