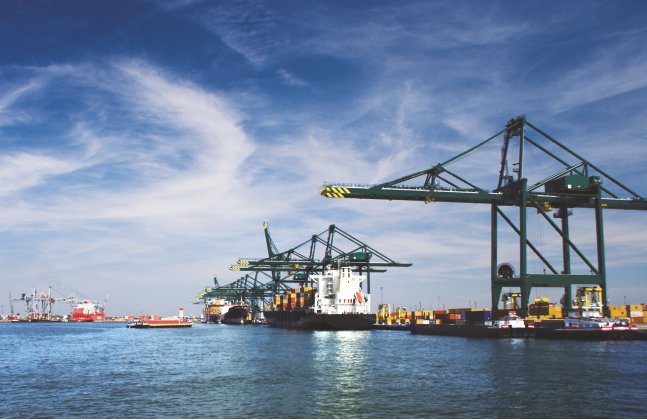 The pharmaceutical industry is steadily expanding its sea freight volume year by year and the Port of Antwerp is ready with customised solutions to support the air-to-ocean trend
The world is looking for cheaper drugs and India has proved it has the capability to deliver. The export of generic medicines is one of India's strengths and in the last two years India has stepped far ahead for China. To most continents and regions where generic consumables are higher such as Latin America, the US, the Middle East and Northern African region, Indian exports are significantly higher than its Asian counterpart's.
In fact, India leads China in exports to the EU as well. In 2016, India's exports were worth $1.56 billion as against China's $1.36 billion. A majority of the bulk drug and active pharmaceutical industry that functions out of Hyderabad reckons that logistics play a crucial role in cutting raw-material supply and export time.
While most ports such as Chennai, JNPT and Visakhapatnam ship exports out of India, Indian pharmaceutical firms ask for better value-added services to ensure their cargo is ready for consumption to destinations where the vials and tablets are shipped.
Two recent developments have led the pharma sector turn to sea freight and increase the quantum of shipments moved by sea. The first factor is the increasing price pressure from "generics," making less expensive sea transport an attractive alternative. Moreover, technological advances now permit stricter and more reliable control of temperature conditions for reefer containers, enabling shipping companies to offer the same quality guarantees as airfreight operators.
Port of Antwerp has commenced customising services for many an industry that ship cargo to Europe.
 Therefore, from fresh fruit to pharmaceutical products that requires temperature-controlled handling, the Port of Antwerp offers an uninterrupted cold chain. In addition to discharging and loading vessels, the port offers many added value services meeting the specific requirements of every product.
 With a bulk of Indian pharmaceutical firms using the Port of Antwerp to move their wares to France, Germany and other countries, the Port is customising facilities to adapt cargo closer to the needs of the selling market. Labelling, pricing and re-packaging is also undertaken for companies to ensure their products can be bought right off the shelf once they are transhipped.
Luc Arnouts, CCO, Antwerp Port Authority said, "Ports of tomorrow will no longer be facilitators of movement alone. They have to transform to be the next generation handlers of port traffic." Logistics firms too are extending their services to adapt to each industry's needs. "The idea is to cut down on production postponement by respecting transit time," said Arnouts.
Recent investments by three big logistics service providers in Antwerp underline the port's crucial position in the worldwide pharmaceuticals industry. Together these logistics operators serve the world's top 10 pharmaceutical companies.
The Antwerp warehouses act as consolidation and crossdock hubs where goods from various European production sites can be grouped for particular destinations. Large consignments can be broken down into smaller deliveries for different destinations. The blisters that contain tablets, for instance, will be repackaged at Antwerp to be shipped further to France, Germany and other Nordic and Scandinavian countries. This would save the Indian pharma company a week's time in sending it straight to the wholesaler to retailer than the local production arm or partner who would otherwise re-pack it.
"The pharmaceutical industry is steadily expanding its sea freight volume. Since our warehouses are located within the port we are ideally positioned to support the air-to-ocean trend. The next step will be horizontal collaboration in which we consolidate the products for various pharmaceutical companies in a way that does not compromise quality," says An D'hondt, head of business line Healthcare at Katoen Natie.